Y'know, I've stayed in some really good places on this trip: Ariel House, Garnish House, The Moorings, Saddler's House. Now, I'm at the Old Rectory and I have to say I like it best of all. This is not to denigrate any of the other places I've stayed – they were all great – but the Old Rectory is absolutely amazing.
Mary and Gerry are both great people – friendly and helpful and very welcoming. My room is great, and breakfast this morning was the best I've had in Ireland. Again, this is not to say I haven't had good breakfasts in other places, but this one tops it.
So, if you're coming to Belfast (and you should come to Belfast – it's a wonderful city), this is the place you want to stay.
Anyway.
Today I took a tour of the Antrim Coast with the Black Taxi company. Norman was my driver, and he was a really good guide. Unfortunately, it rained pretty much all day, so we didn't linger at a lot of places, and where I did go, I got soaked. This also meant that some of my pictures didn't turn out because of water on my camera lens. But I got some.
Our first stop was the Carrick-A-Rede rope bridge.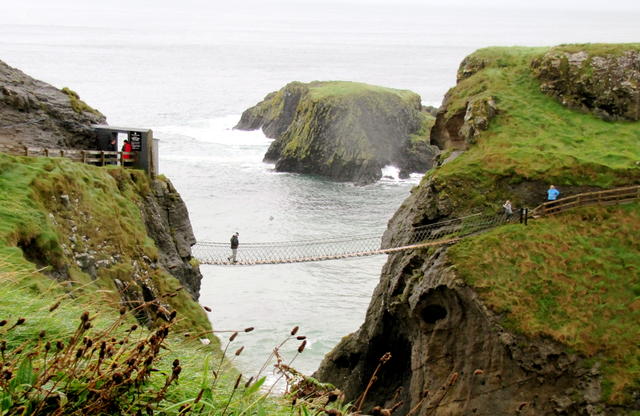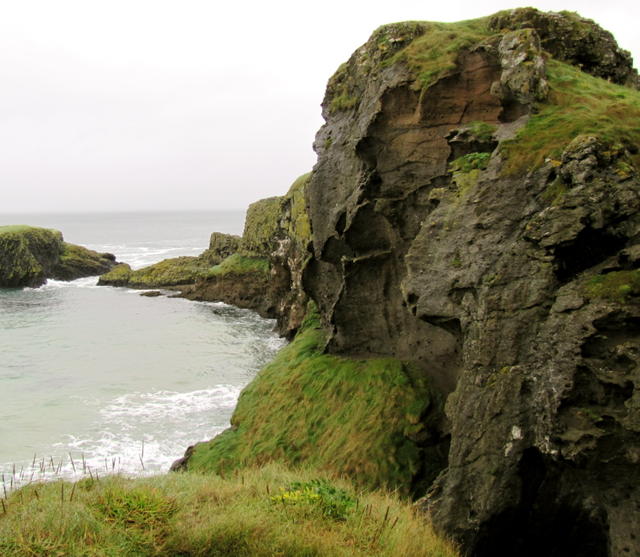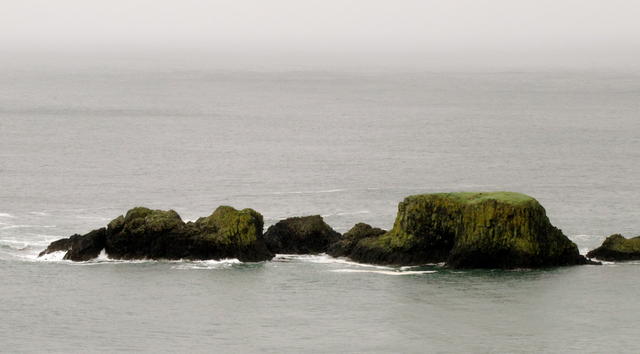 The next stop was the Giant's Causeway. It really started raining and blowing out there, so I have fewer usable pictures than I wanted.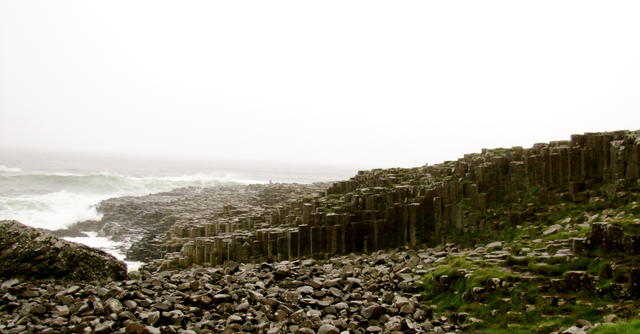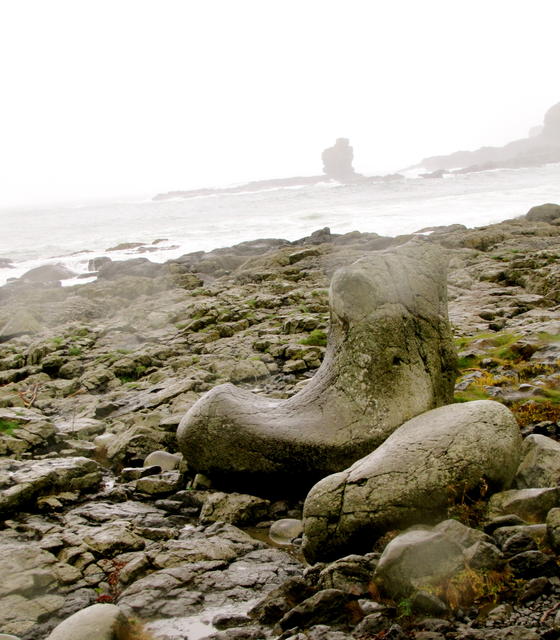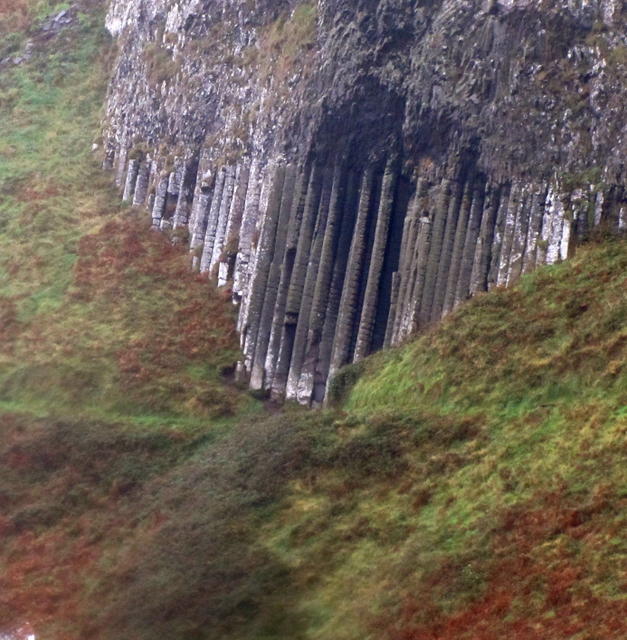 Then we were on to Dunluce Castle.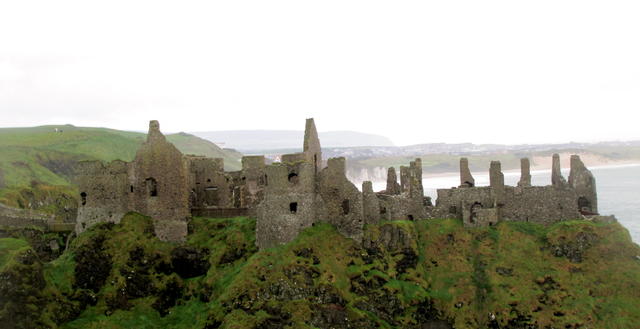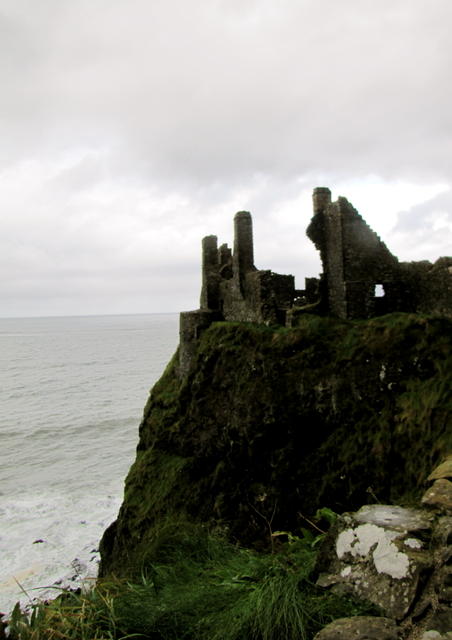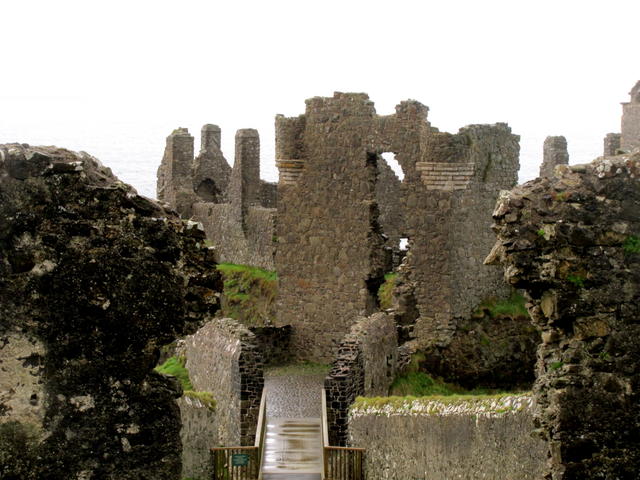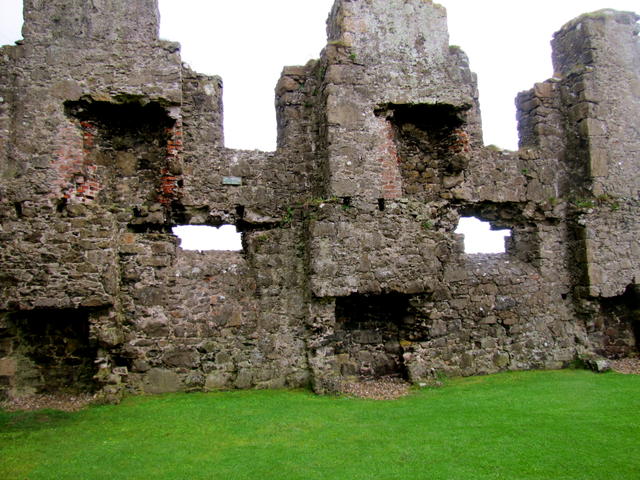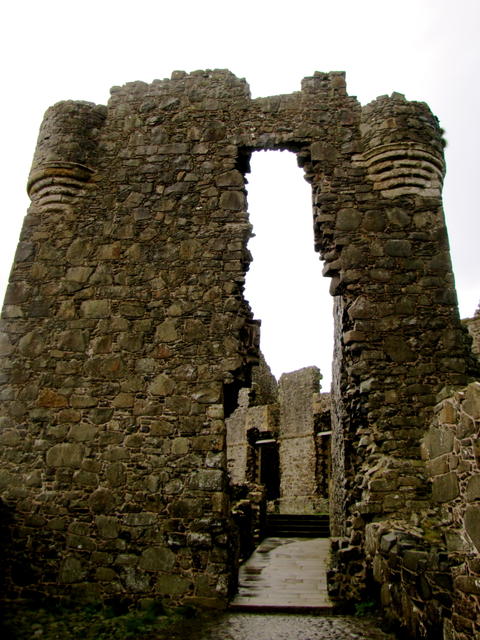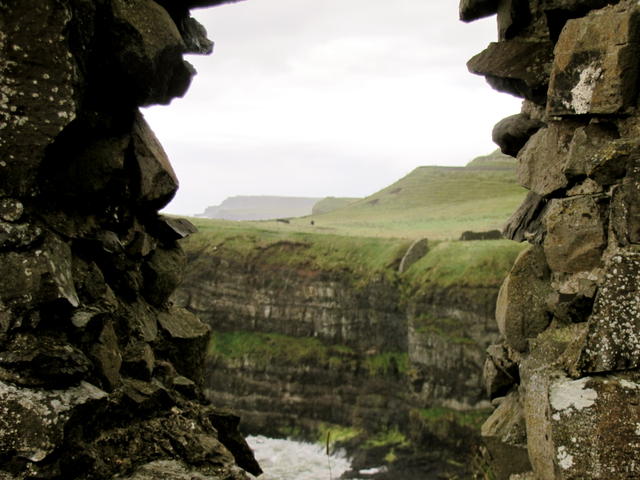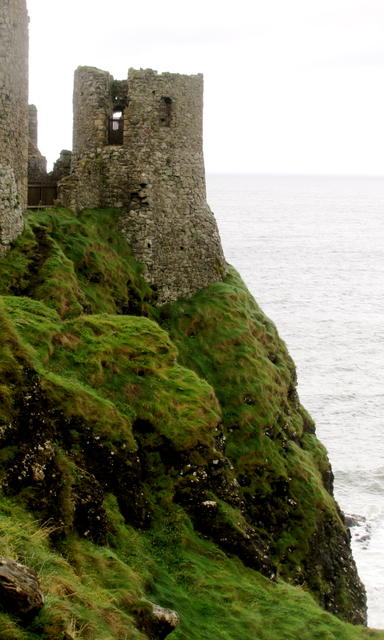 At that point, cold and wet and tired – there was a lot of walking, and a lot of that walking involved steep hills and slippery stone steps – we headed back to Belfast. I spent some time drying off and warming up, and then went out to dinner. I had planned to go to a restaurant called The Barking Dog, which Mary had recommended, but they were booked. Instead, I went around the corner to a place called Abacus and had some very nice chow mein.
Tomorrow, I'm going to hit the Ulster Museum, Friar's Bush, and The Crown. My trip is almost done.