In what is becoming an annual tradition1, I took a few days at the beginning of June2 to head down to Minneapolis and St. Paul. It's about an eight-hour drive, nice and easy, and there are some great game stores and bookshops. Also, I have some friends there that I get to have dinner with, so that's always nice.
Unlike last year, this year had great weather. That meant that, in addition to the shopping and movies, I did some more touristy things, as well. I drove down on Thursday, getting into the city in the late afternoon after a leisurely trip. The ease of the trip all stopped pretty much the second I left the highway into Minneapolis; the downtown area – right around my hotel – was under heavy construction, and traffic was pretty awful. Still, I got in to my hotel eventually, and it was pretty cool.
My walk that evening showed me that the little I knew about the area – this was on the Nicollet Mall – was going to do me absolutely zero good. The whole area was torn up and under heavy construction. A lot of the sights and shops were either pretty much inaccesssible, and the nice evening strolls I had been looking forward to were pretty much off the table.
But that's okay. I had dinner at Hell's Kitchen, where I had a really tasty ham and pear crisp sandwich3 and also bought a whole bunch of their great peanut butter for people back home who had requested it.
Next day, I got up and went to the Minnesota Zoo. I'd planned to come here last year, but it rained every day, so I didn't. This year, it was bright and hot and looked like a good day for the trip.
Well, it kinda was. It was hot – like, really hot – and because it was a Friday at the start of June, it looked like every school in the state decided that this would be a good day for a zoo field trip. So, it was very crowded, very loud, and the animals were all pretty lethargic in the heat.
But it's a really nice zoo. I liked it. Here are a few pictures that actually turned out: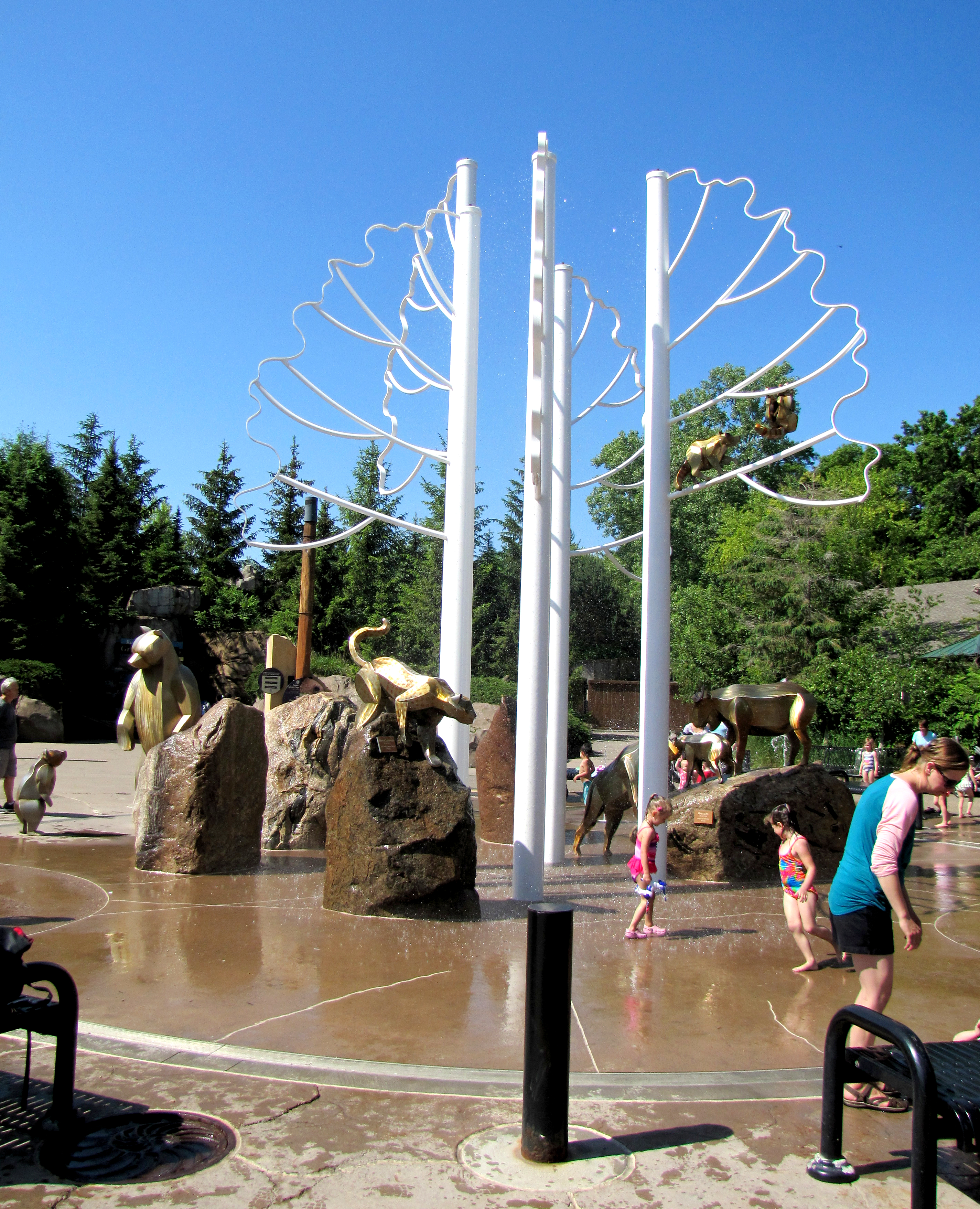 I got some pictures of the brown bears, but they were all just slumped in the shade, looking like piles of rugs, so I haven't bothered posting any. I imagine they would have been pretty impressive on the move.
And then I got to Kangaroo Corner. This is an area where there are a number of kangaroos and wallabies, along with some other Australian animals, basically running loose, and visitors get to follow a path through their habitat without anything more than a rope strung between posts separating you from the animals.
I was somewhat disheartened by the fact that there is a big sign at the entrance with rules. Some of the rules were reasonable – don't feed the animals, don't chase the animals, stuff like that. But I don't think I'd like to meet the people who made it necessary to post a rule not to put kangaroos into your backback. When I asked one of the keepers if that was really necessary to post, she looked kind of pained, rolled her eyes, and said, "We don't take chances any more." And that made me sad.
And then it was into the tropical house. It was actually a little cooler in there, though that could have been the higher humidity.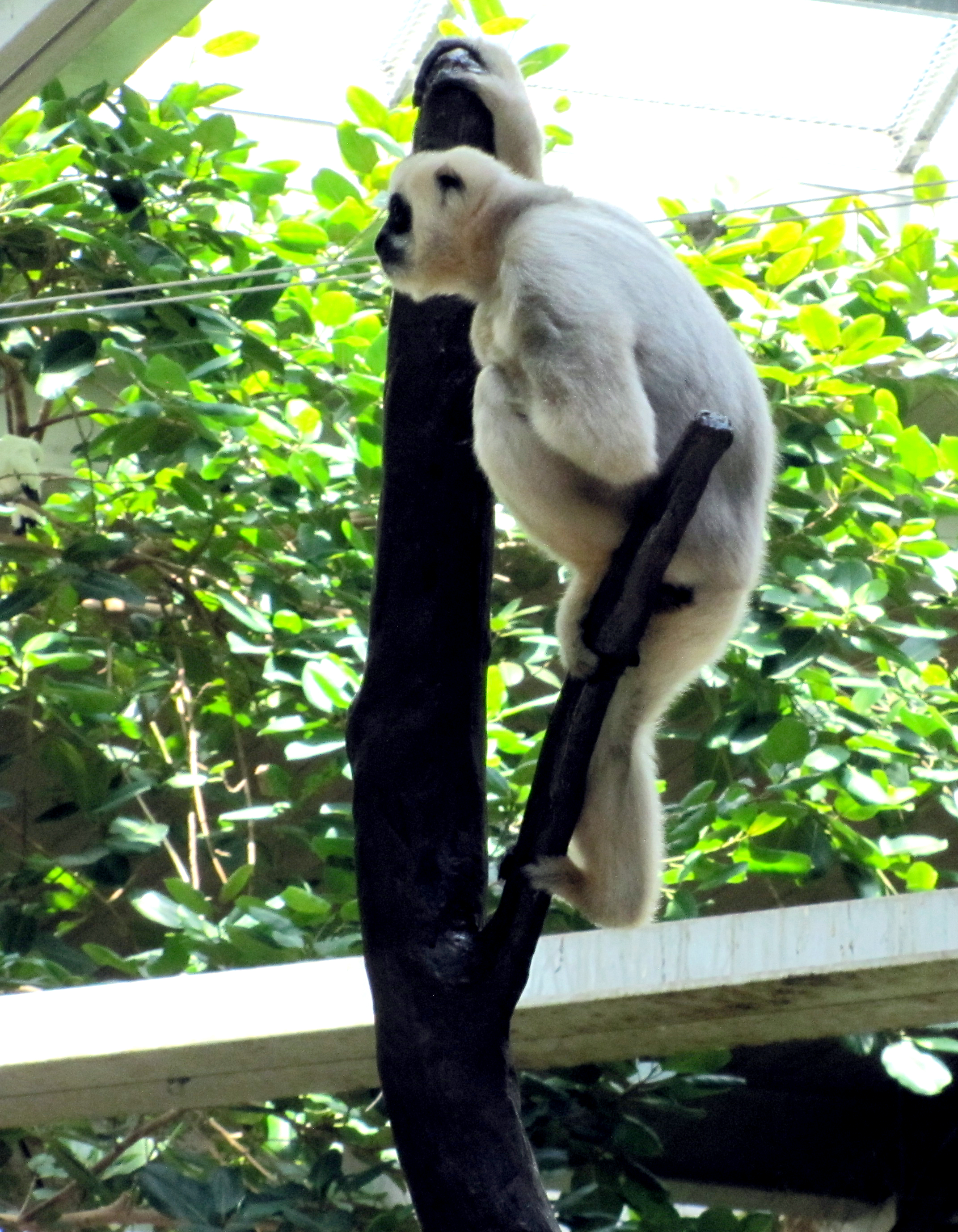 Along the Minnesota Trail, the only really good picture I got was this guy.
And that was my day at the zoo. I went after this to drink a great deal of water and shower the sticky, smelly sweat off my body.
Over the next couple of days, I visited a substantial number of game stores and book stores4. I also went and saw Wonder Woman5, Alien: Covenant6, and Pirates of the Caribbean: Dead Men Tell No Tales7.
On Sunday afternoon, I got touristy again, and headed out to Historic Fort Snelling8. This turned out to be a really good decision on my part.
Fort Snelling was originally Fort Saint Anthony, built after the War of 1812, ostensibly to help protect the Minnesota territory from the British and Canadians, though the main focus of the fort seemed to be to prevent European settlement of the area until the local tribes had been properly pacified. That said, a contingent of Selkirk Settlers, fleeing the troubled Red River Colony up here around Winnipeg9, so maybe they had a reason to fear us.
At Fort Snelling, they have a number of living history reenactors, doing demonstrations and answering questions. It's not a large place, and there's not a large number of reenactors, but everyone I talked to there were really on the ball and good at what they do. Fantastic fun.
The main fighting of the Dakota War of 1862 took place at some distance from Fort Snelling, but this was the site of the interment camp for the surviving Dakotas.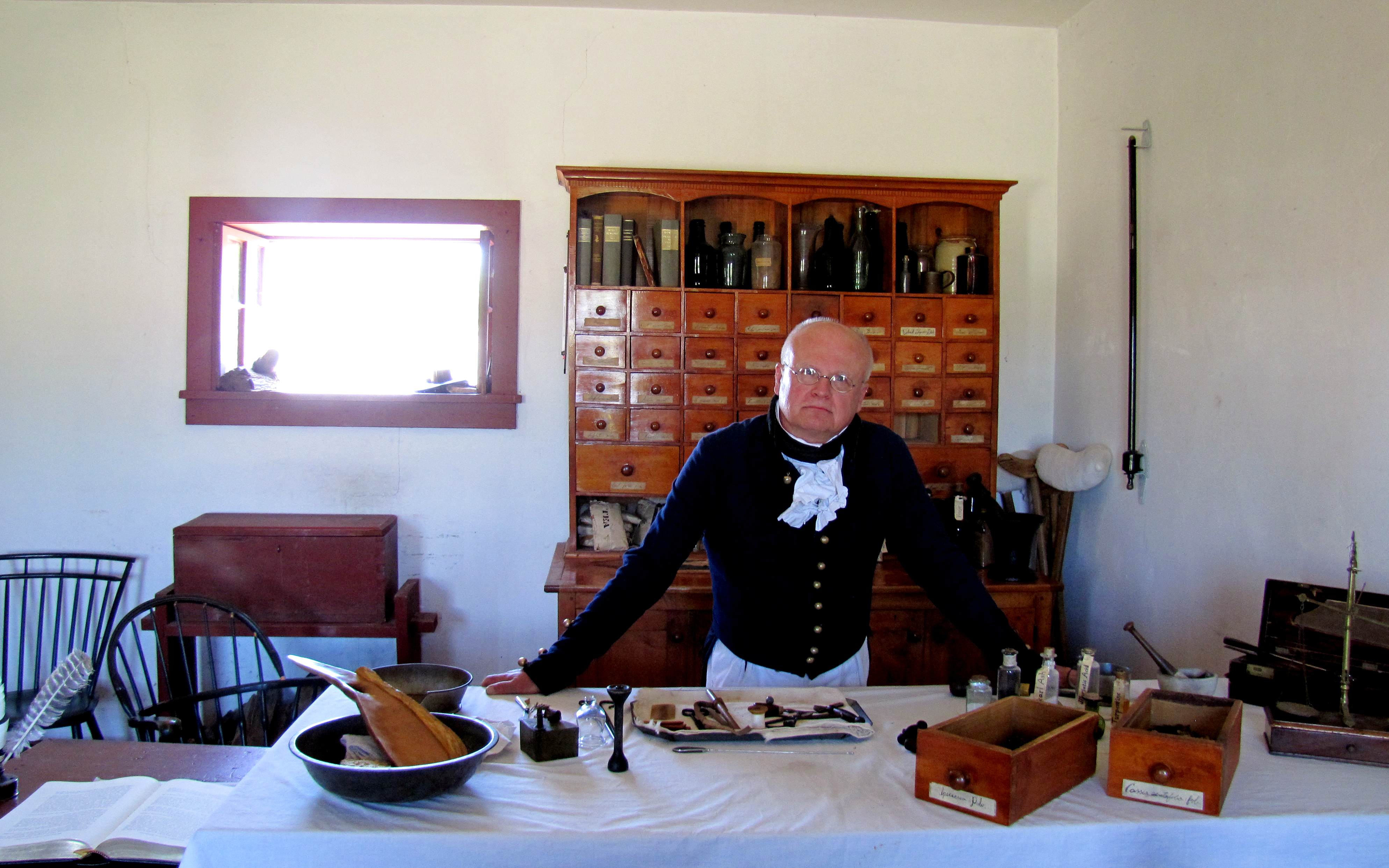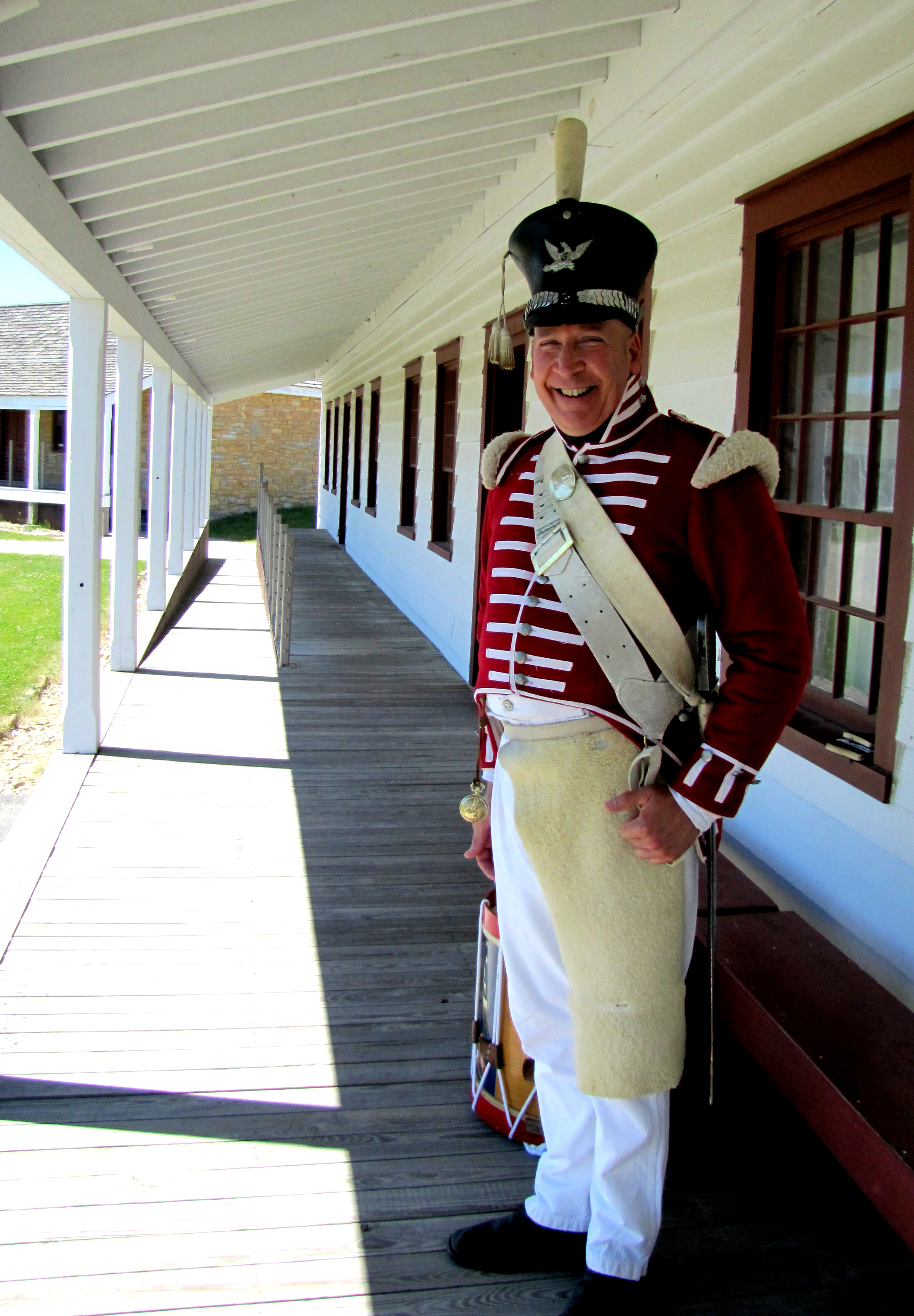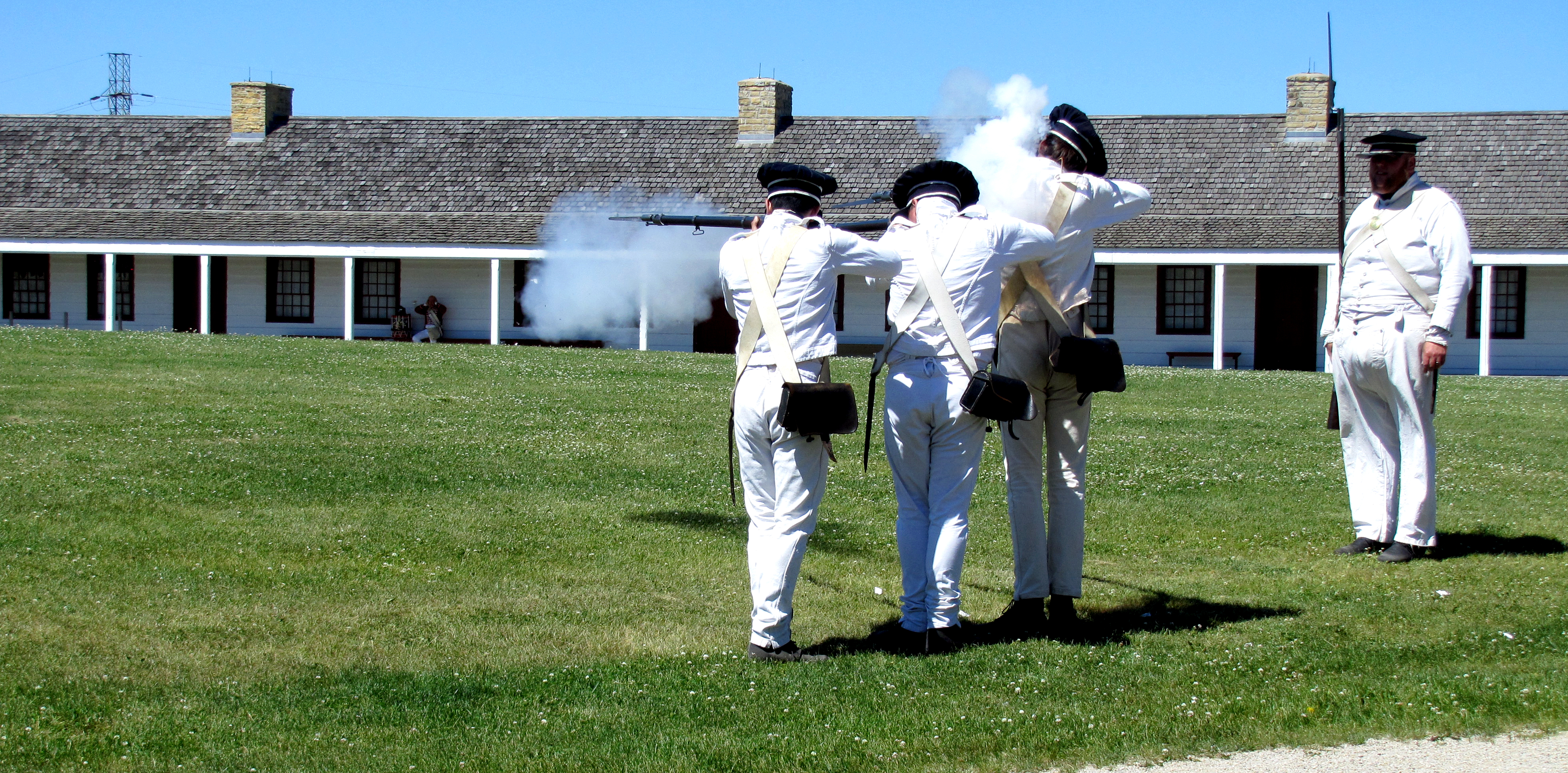 That evening was my dinner with my friends, Cam, Jessica, and their sons. We went to a lovely storefront middle-eastern restaurant called Zait & Za'atar for some great shwarma. This visit is always the highlight of my trip – good food, fun company, conversation filled with strangeness.
Next morning, it was back in the car and back to Winnipeg. My little vacation done for another year.