So, I woke up this morning feeling like I'm coming down with a cold. I'm not happy about that, but I'm glad it held off so long. It's going to make the flight home unpleasant, but at least it didn't really cut in to my trip very much.
I hauled myself out of bed, and got moving with a fair bit of effort. The breakfast put a much nicer light on the day, and I went off to wander Belfast on a last rainy day.
My first stop was the city centre, because I knew where there was a pharmacy, and I needed cold medicine and ibuprofen. While I was down there, I went back to Victoria Square, because it's a very cool shopping centre.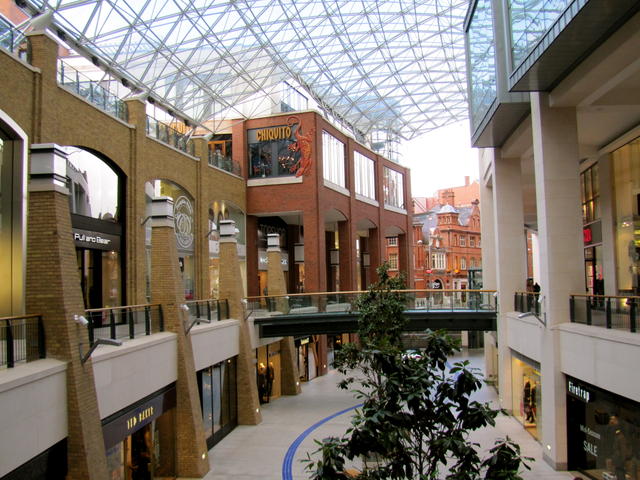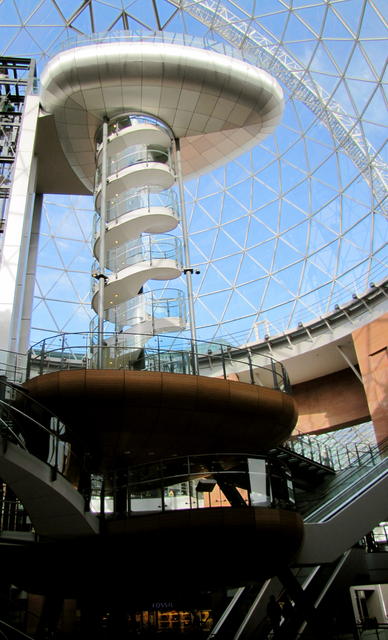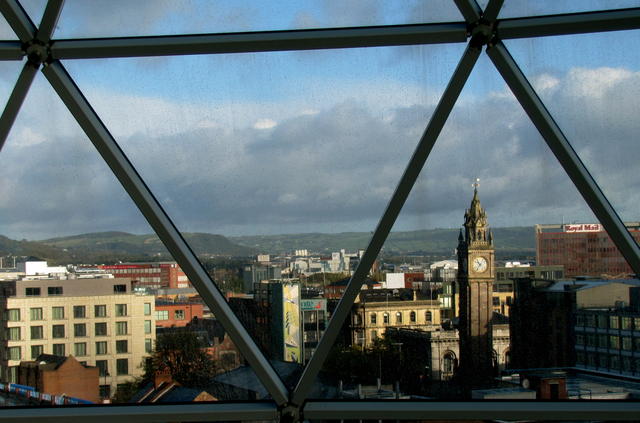 After that, I headed out to see the Ulster Museum. The bus stop was right in front of Queens University.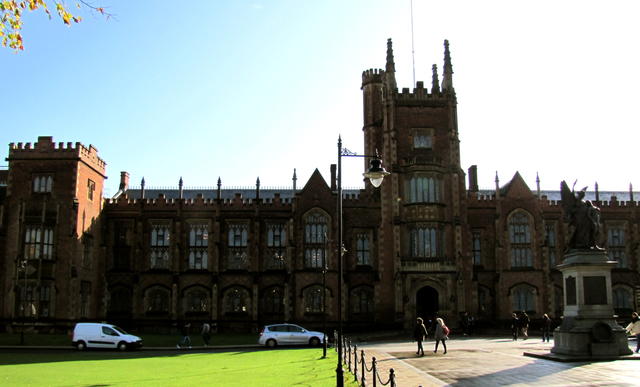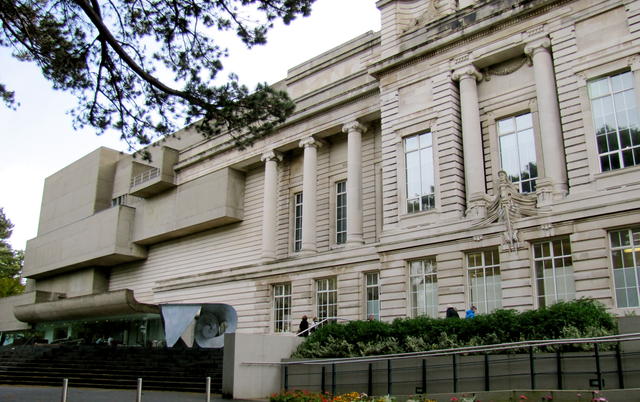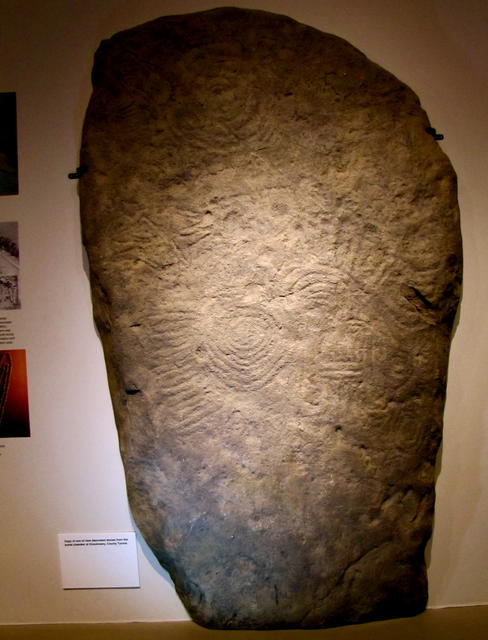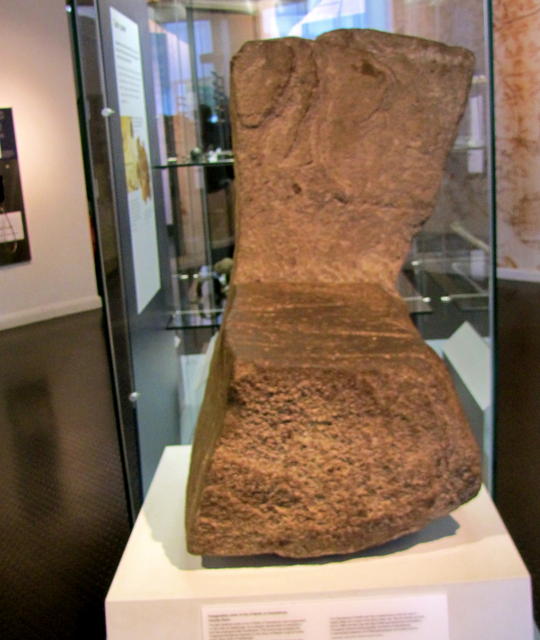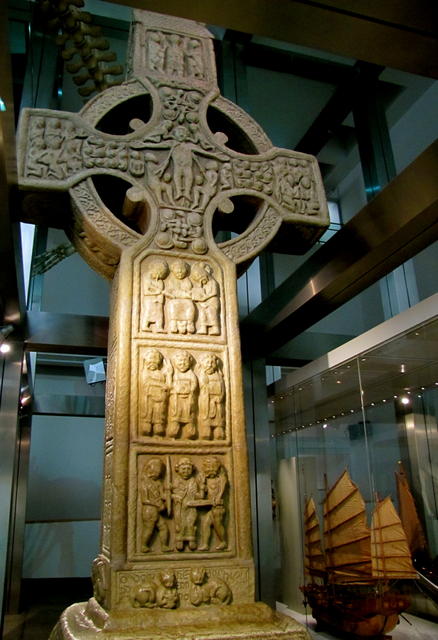 The rain let up for a little while around then, and I took the opportunity to take a wander around the Botanic Gardens that surround the Ulster Museum.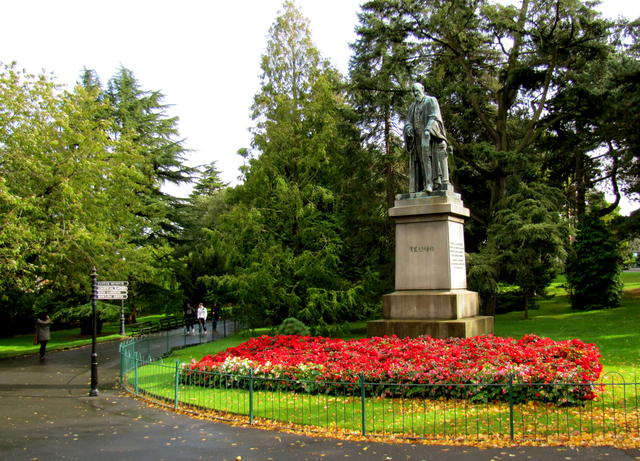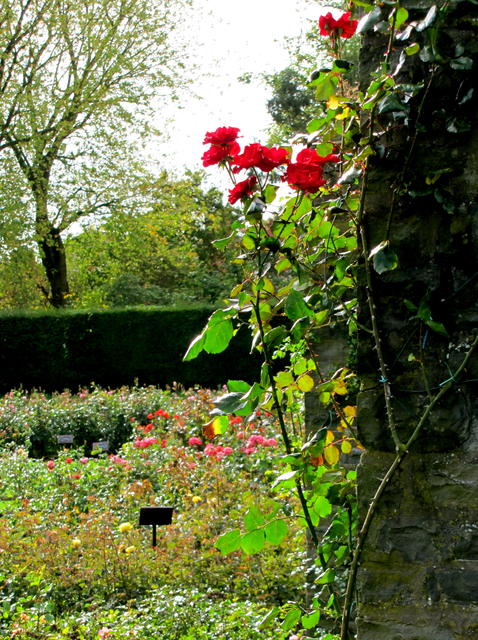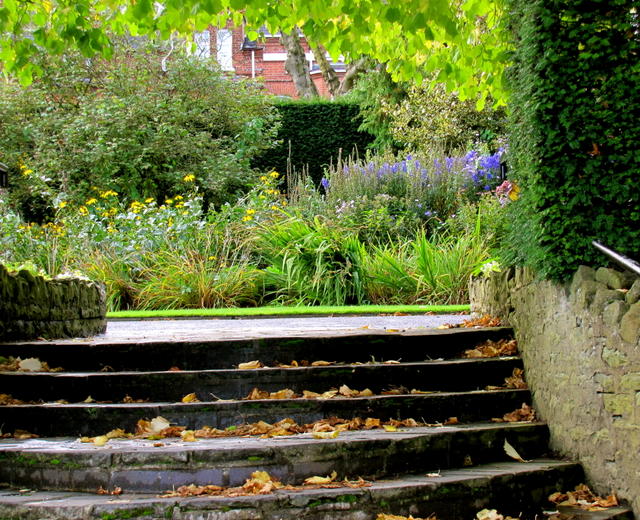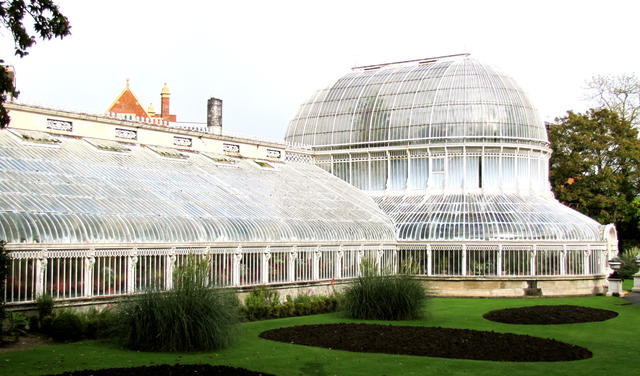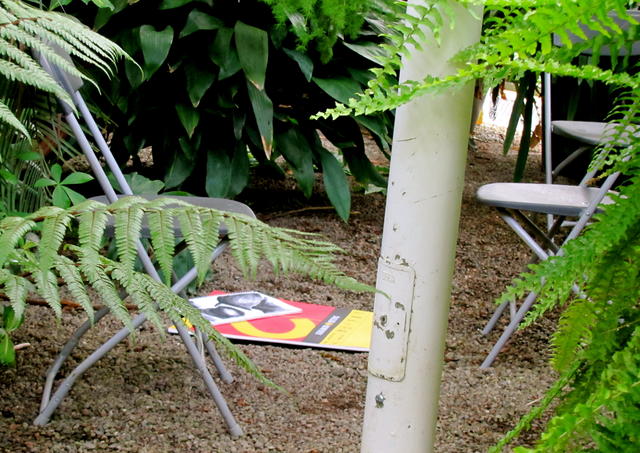 I also managed to have lunch at The Crown, the oldest bar in Belfast. It's a glorious place, full of etched glass, stamped tin roof, gold trim, and actual gaslights. It was way too packed for me to get a picture, but you can see one here.
I also tried walking out to the area where the Titanic was built, but it really started raining again, and I lost my motivation. Sorry, gang.
So, I made it back to the Old Rectory. Tonight is my last night here, and then I'm back to Dublin on the bus. I want to hit Grafton Street one last time to pick up some last-minute gifts for folks back home.
I'm gonna miss the Old Rectory, though.