Today was my trip out to Inisheer and the Cliffs of Moher by ferry. In checking things out last night, I discovered that the piers where the ferries dock is about two miles from where I'm staying at McGann's Pub. The ferry was set to sail at 10:00, and everyone was supposed to check in by 9:30, so I left McGann's at 8:30 to walk. I made it in plenty of time, which is good.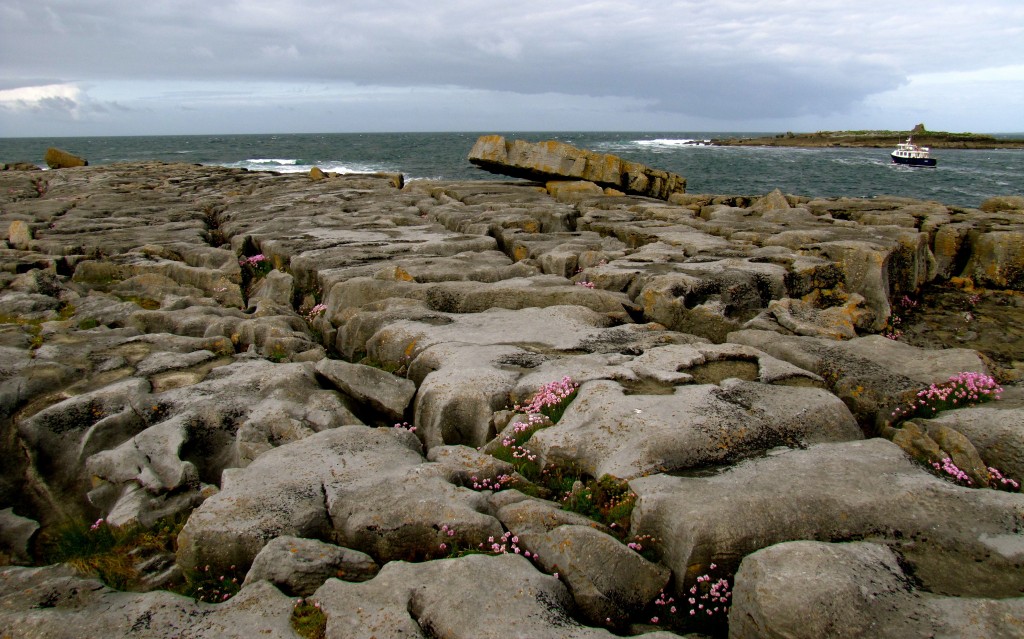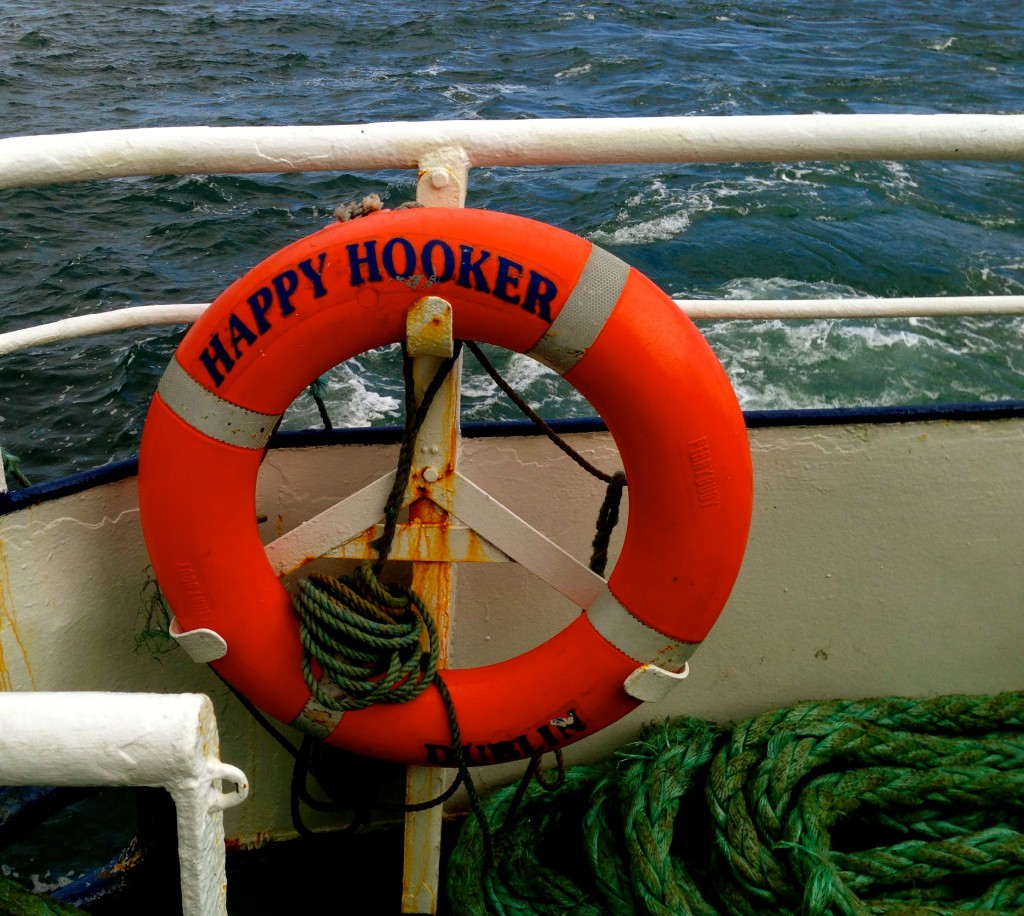 The ride out to Inisheer was a little bit jouncy, but overall, quite nice. The temperature was decent, but there was a fierce wind coming in that cooled everything off. I was glad I had brought my windbreaker.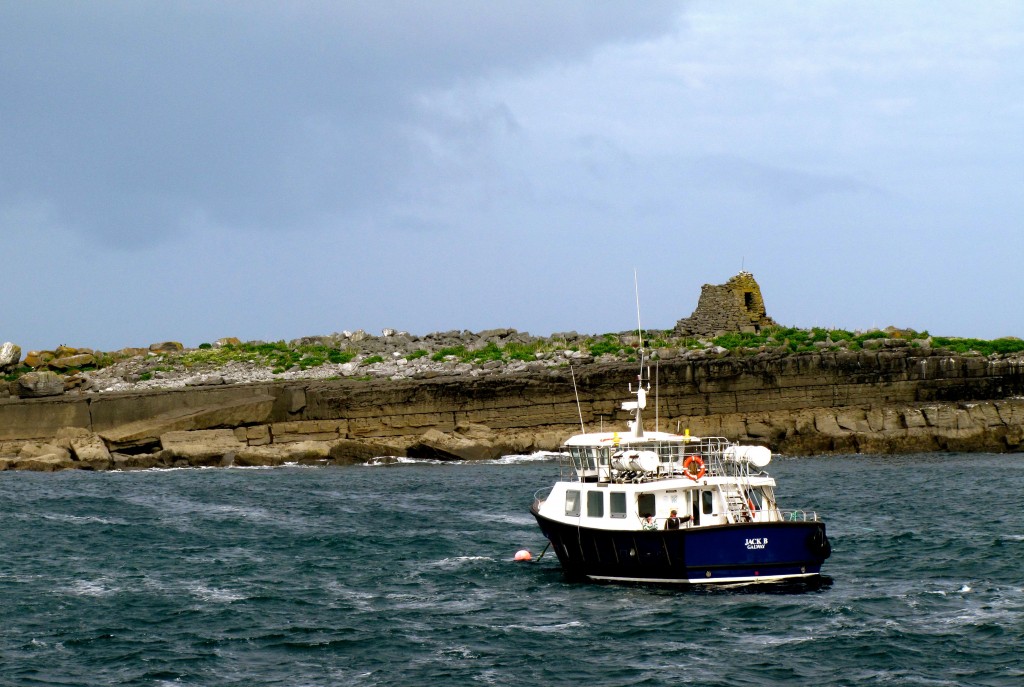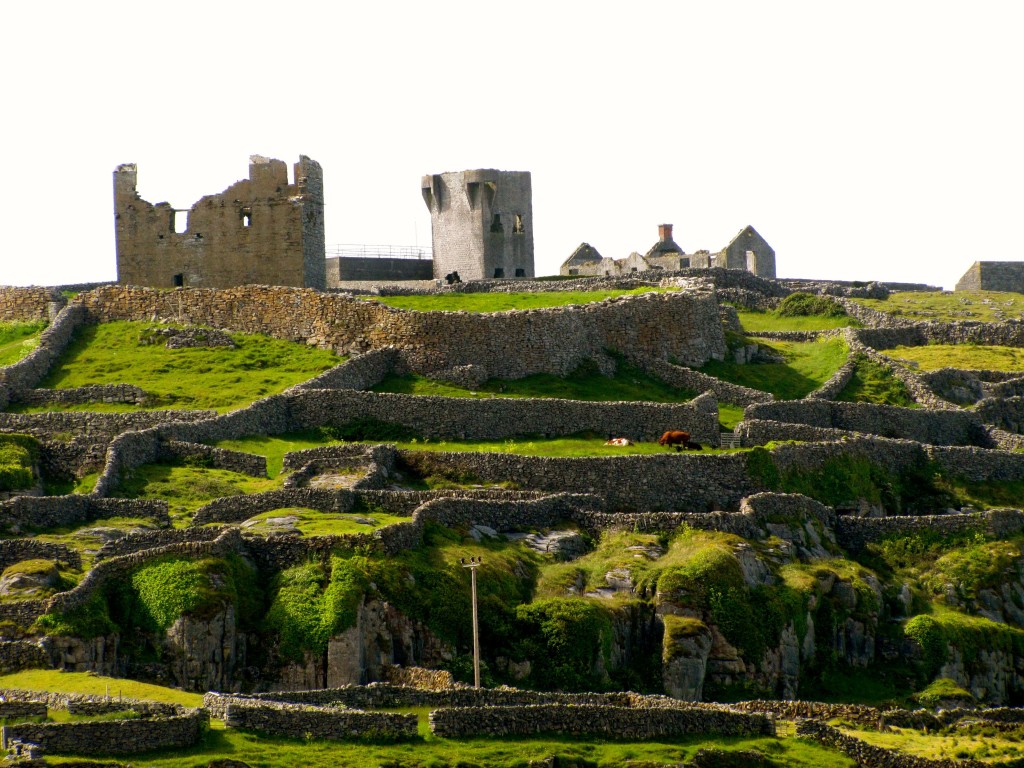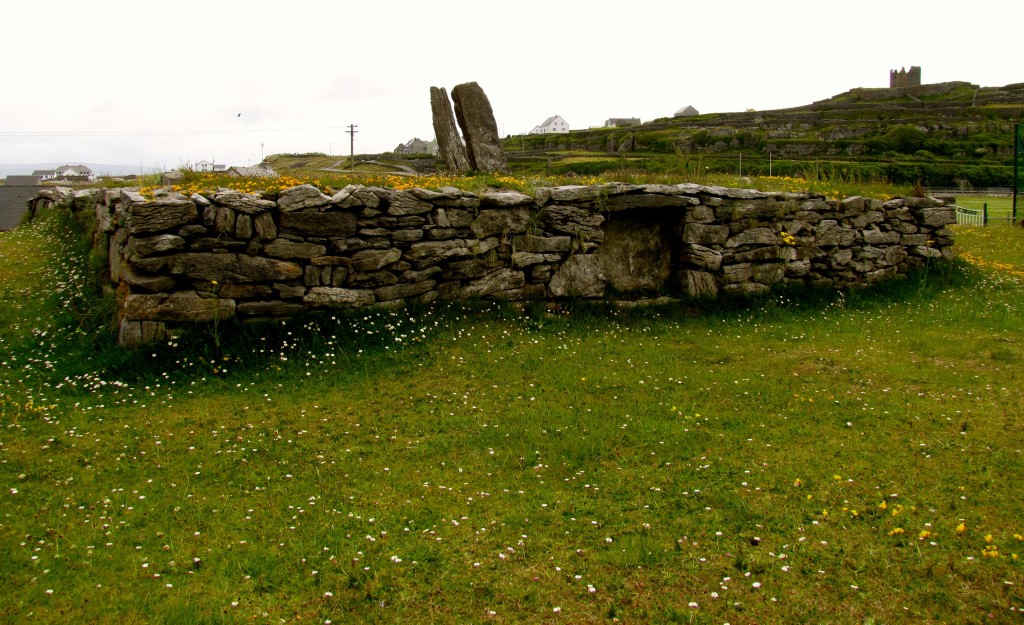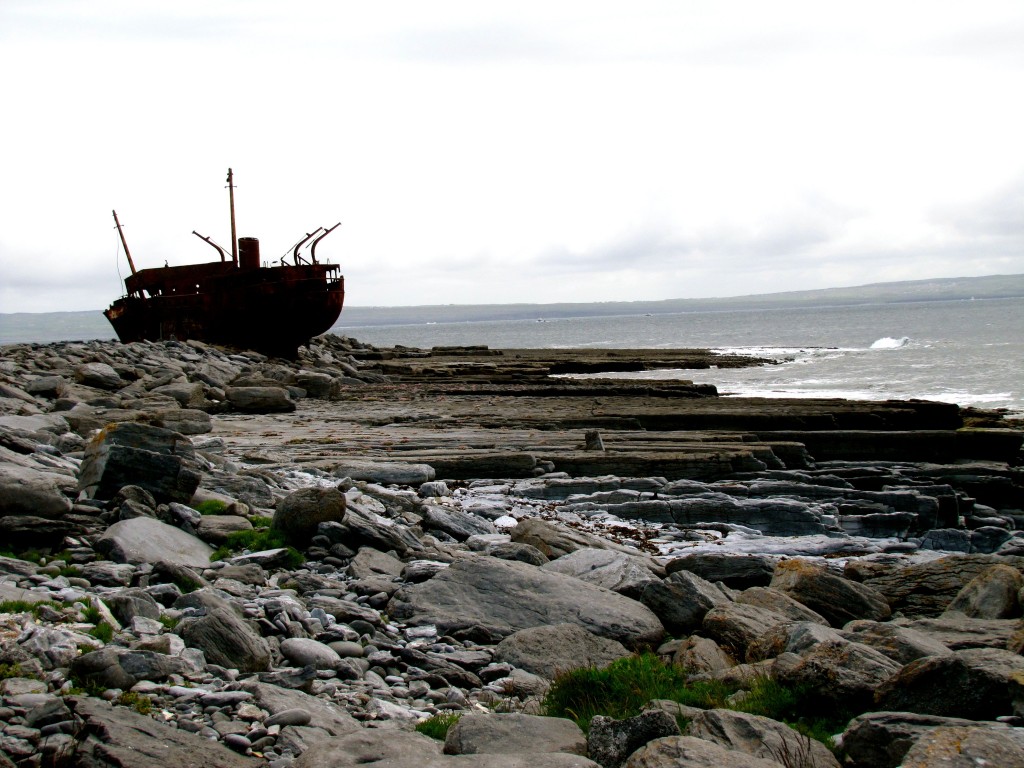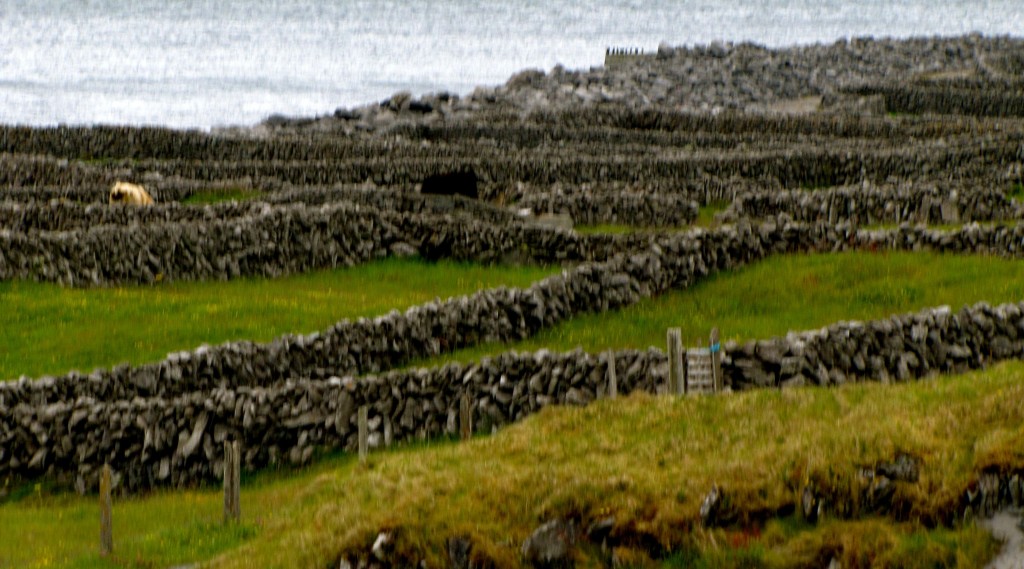 After lunch, it was time to get back on the ferry for the second part of the cruise. This took us to the base of the Cliffs of Moher. I visited the top last time, and thought this would be a good way to see them again.
Okay. So, we were in a smaller boat. Instead of cutting right into the waves bow-first, we were cutting across the waves, taking them on our side as we approached the Cliffs. I got pretty thoroughly splashed several times, including some times when I had my camera out. I also got dumped on my butt a couple of times. Really glad I had taken some motion-sickness tablets.
The upshot is that the pictures of the Cliffs are not as stunning as I might have hoped. Still, here you go.
And then the ferry went back to the pier. I got off and walked back to McGann's. I wasn't in a rush, this time, so I checked out a few shops along the way, and generally had a nice little stroll.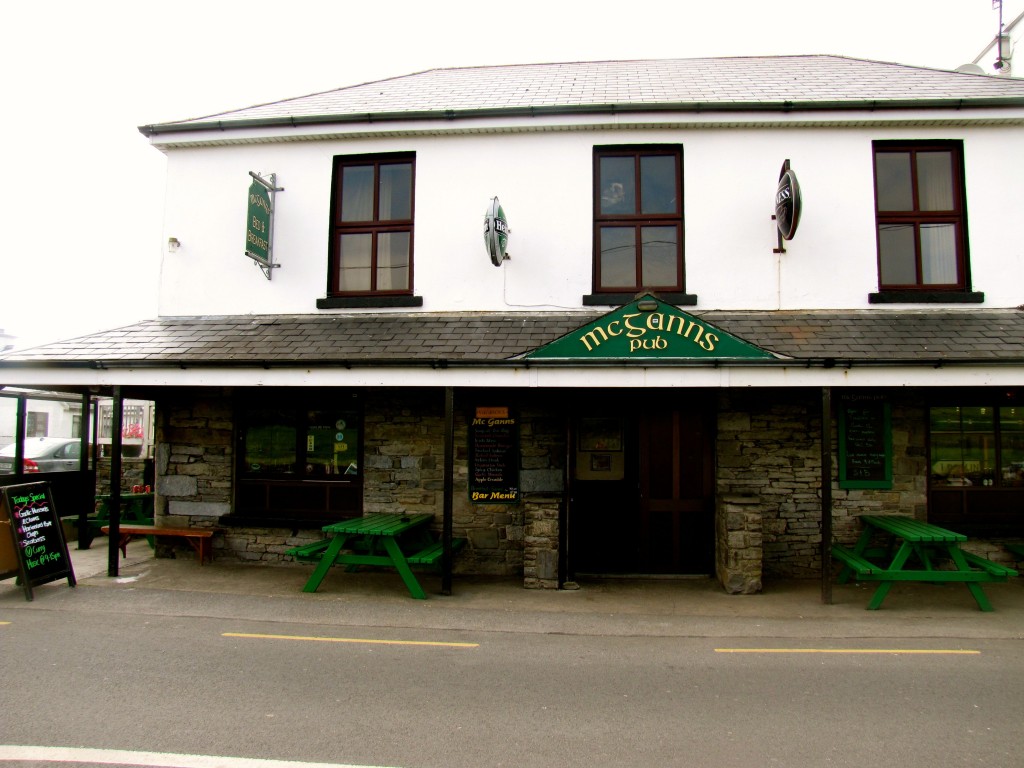 Now, laundry is hanging to dry, this post is done, and I'm going to go downstairs in a few minutes to have some supper and wait for the music to start. I may post something later, if something interesting happens, or I may just stay late listening to the session. I don't have to be up as early tomorrow – my tour of the Doolin Cave doesn't start until 11:00.
Guess I'll have to figure out how to get there.