Last night, after publishing the last blog post, I went out and got some dinner. I walked down the street, back towards the train station, to Matt the Millers1, which I had seen on my walk to the hotel. I had heard they had good food, and there was traditional Irish music that night.
The pub is sort of scattered around several floors of the building, with lots of open ceilings. I wound up in the Loft bar, overlooking the stage where Wallop the Cat were going to be performing.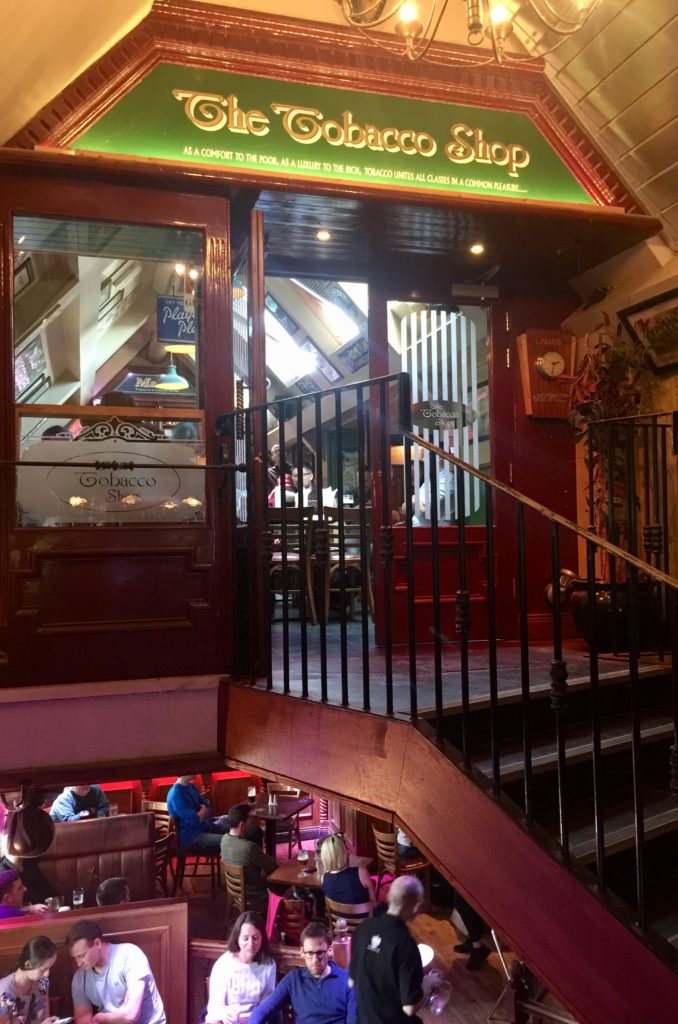 There was some sort of important football2 game going on this evening, so the music started a little late so folks could watch the end of the game.  I used the time to eat some very nice stew and drink some cider.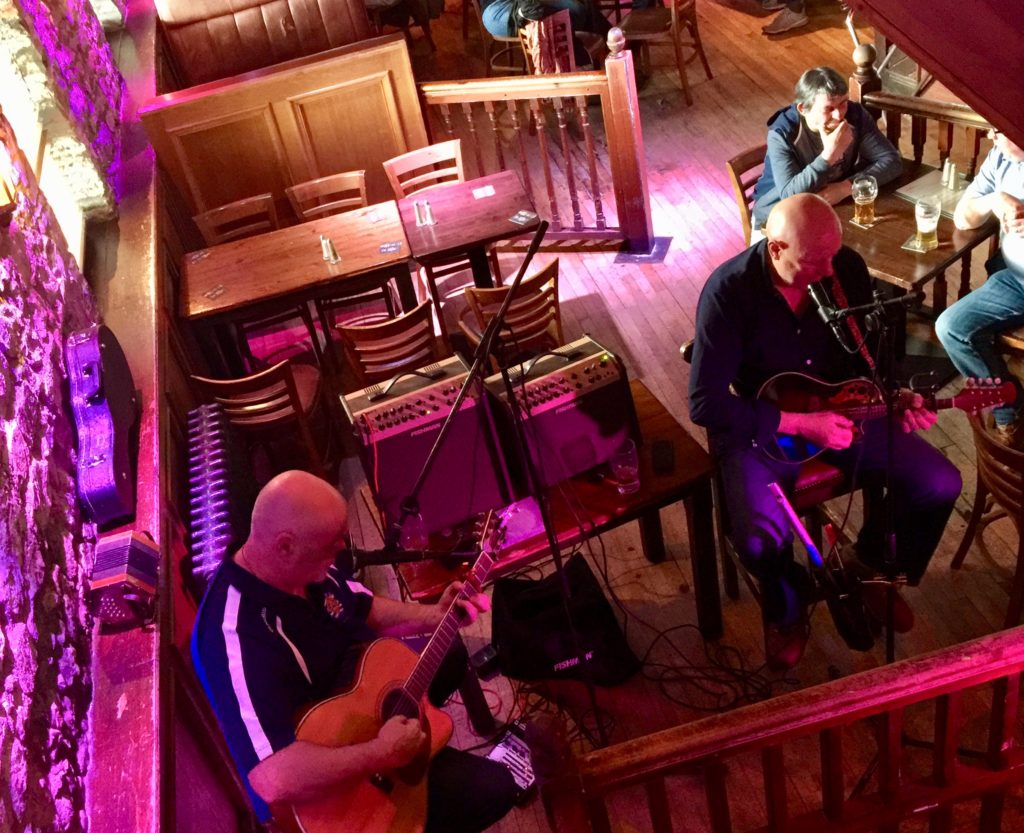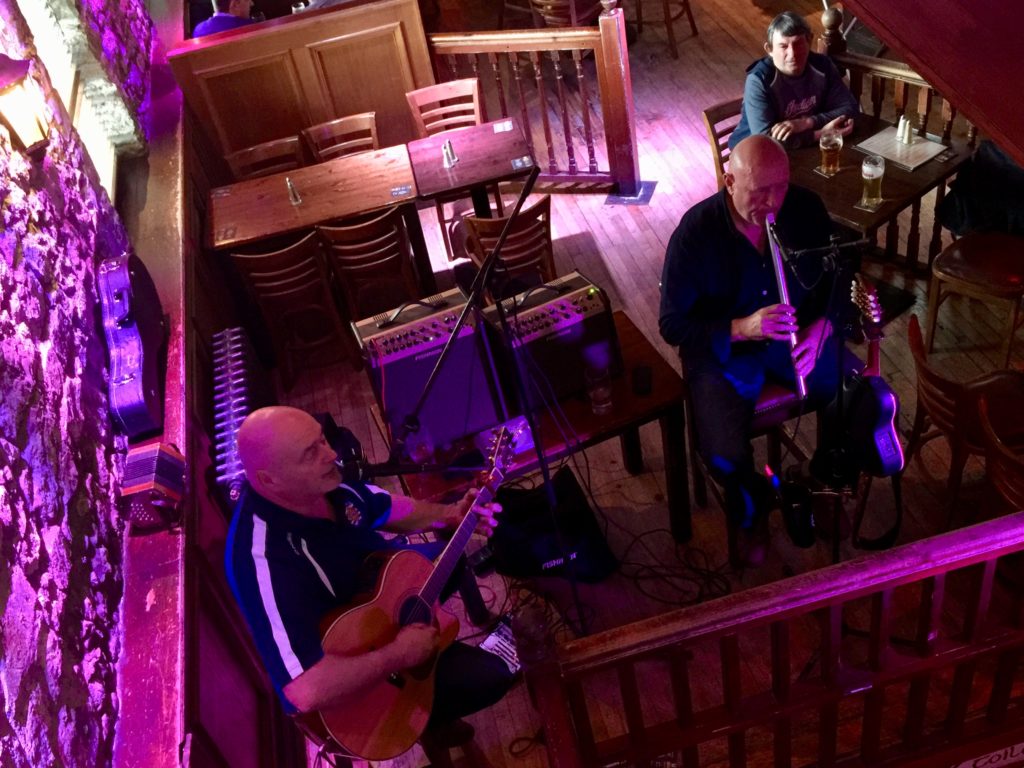 It was a good set. They were on until 9:00, but I only lasted until around 8:00, being dead tired. I did find this video of them also performing at Matt the Millers back in 2012, so you can get a taste of what I got last night.
And then I went back to the hotel and went to bed.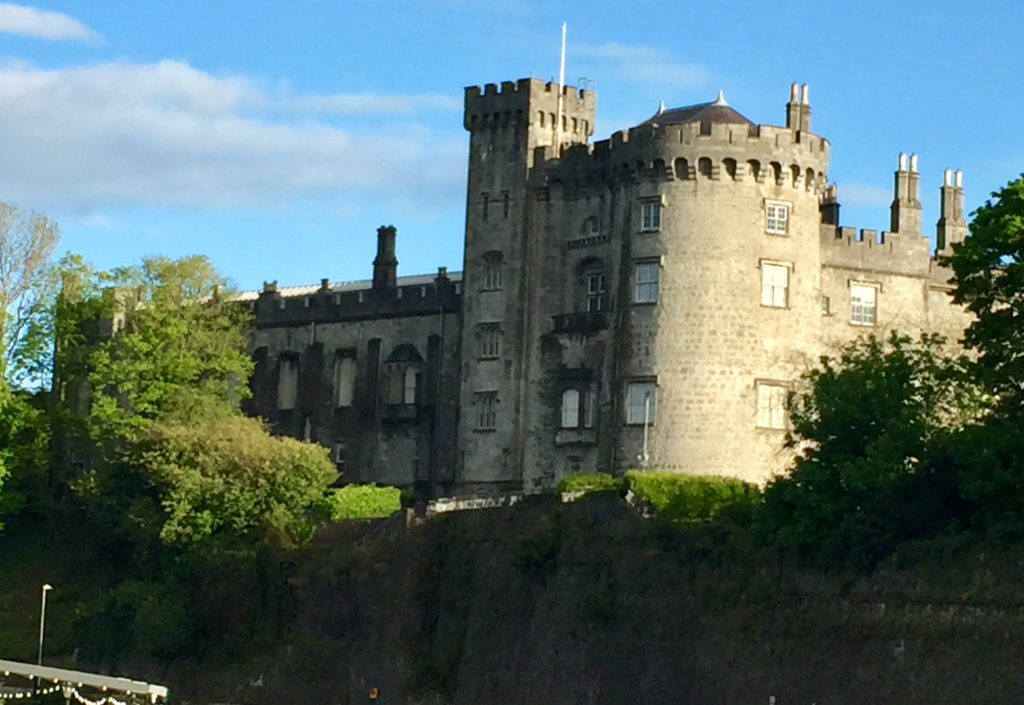 This morning, after a nice breakfast, I went for a little walk before my walking tour. It was a good reminder that Kilkenny has something that we don't in Winnipeg – hills3. But I found a pharmacy that was open, and got the things I wanted to get – deodorant, toothpaste, and razors, all stuff I don't want the hassle of carrying in my carry-on luggage.
Now, I've been on this tour before, so there wasn't much new. If you're curious about Kilkenny, check out my post from last time. A couple of things had changed – notably, I didn't see the big head of St. Canice in High Street, and there were some changes to St. Mary's church and the Butter Slip.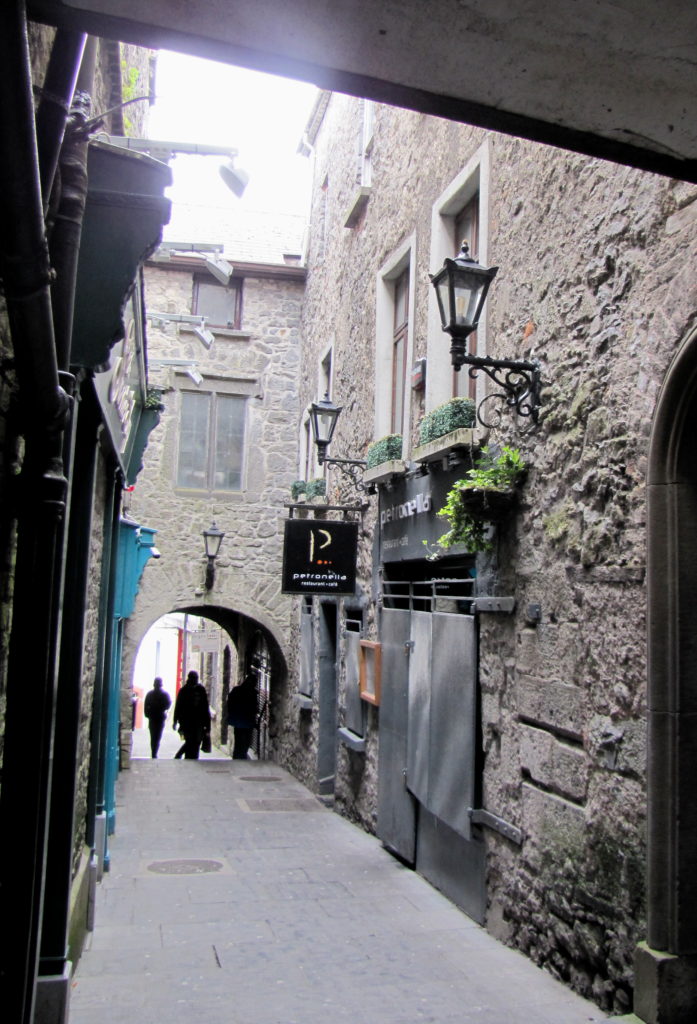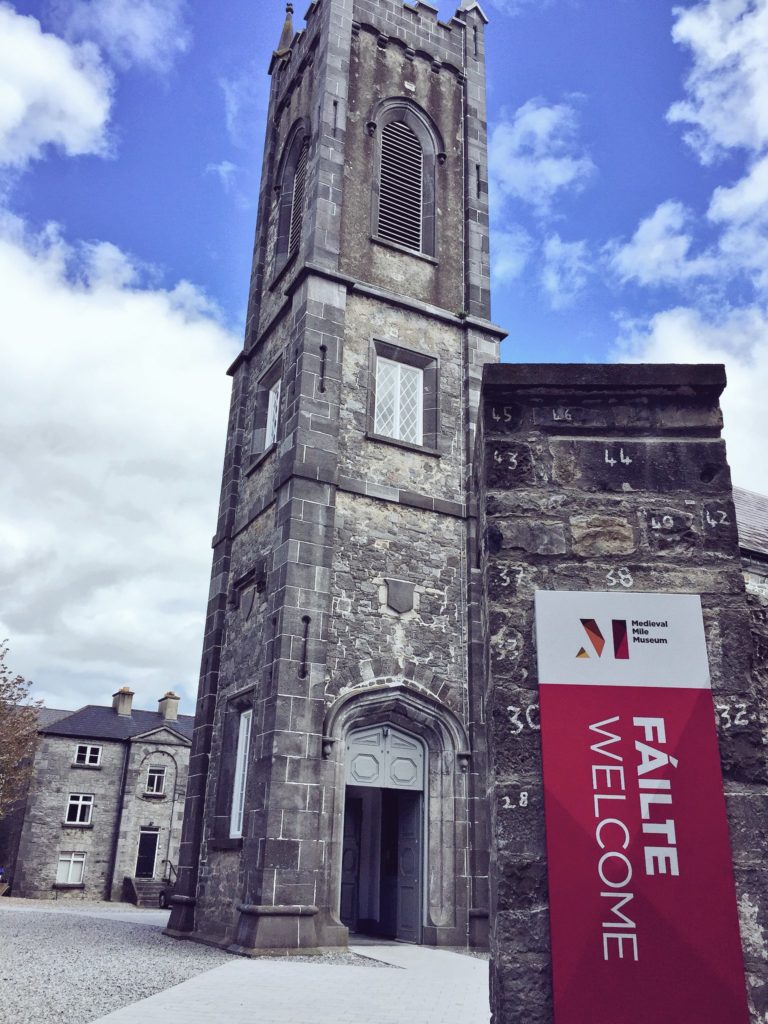 You can see the numbers marked on the stones making up the gatepost, showing how they've been reassembled. I was tremendously happy to see the new museum4, and went back after the walking tour to have a look.
I took the guided tour, which took about an hour. I was surprised at that length of time, because it's not a huge place, but Pat, the guide, was amazing. He provided a real in-depth history of the city, and how it was different from pretty much any other Irish city, and why that was important, and how that gave context to all the stuff he was showing off.
Notice the two floor levels. Due to… uh, religious differences between the Catholic merchant families of Kilkenny and the Protestant king5, when the king took notice of the clandestine Catholicism, he sent a man to straighten things out. This man, among other things, took all the Catholic markers and plaques in the church, put them on the floor, buried them, and put a new floor over top. It's only in the last couple of years, when the archaeologists got set loose in the church, that all these markers and tombs were found.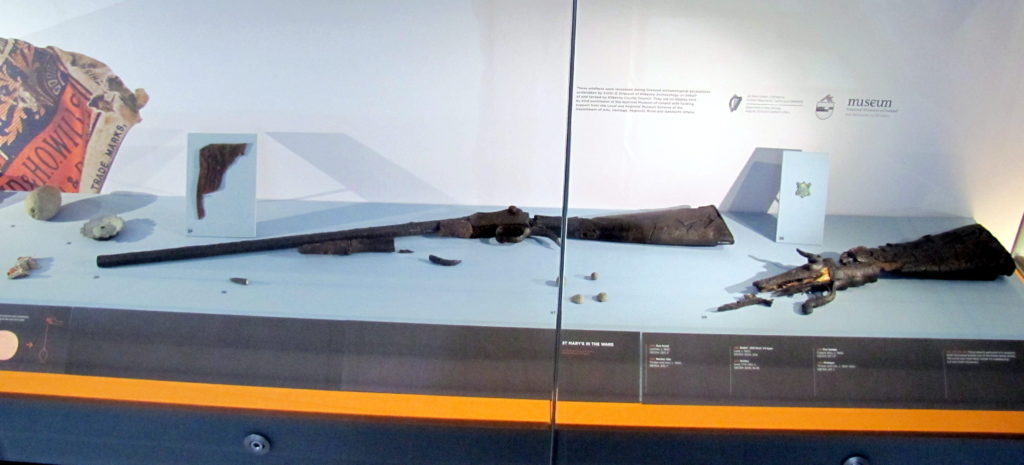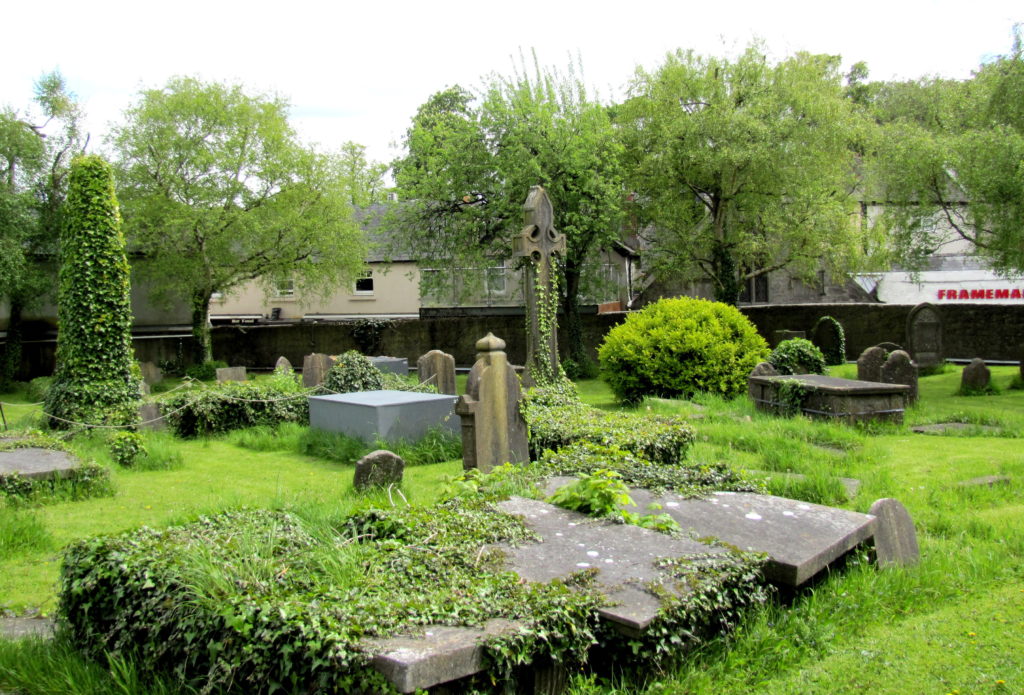 After the Medieval Mile Museum, I went to see Rothe House, a 16th and 17th century townhouse6 that has been restored by the local archaeology society.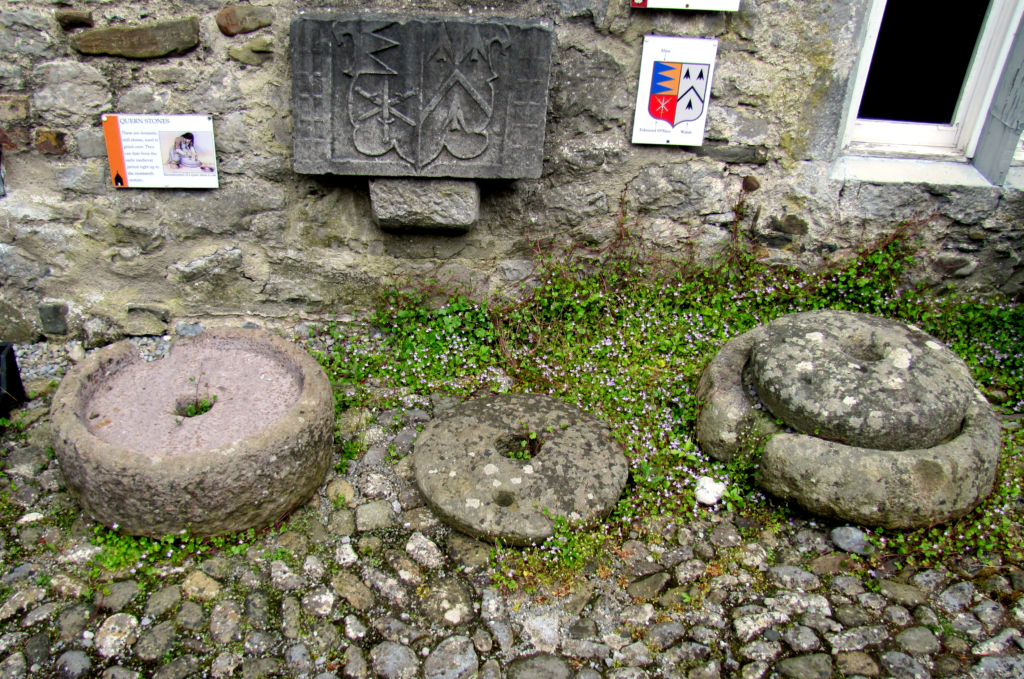 This evening, I went on the Kilkenny Ghost Tour, which was a lot of fun. It lost a little something because it wasn't dark, yet, but we did get to wear black polyester capes. Nothing really new to take pictures of, though.
But it was nice to go walking past all the pubs and hear so much traditional Irish music spilling out the doors.
And then I came back to the hotel to do this post.
Tomorrow, I'm off to Jerpoint Abbey and Kells Priory. It'll be a taxi tour that takes up about half the day. Should be fun.