Made it to Las Vegas. The trip was fine, and went without a hitch. The line to register at the Rio was long – there was a woman who stood at the head of the line handing out water and apologizing. But, I mean, we were checking in on a Friday afternoon; of course it's going to be busy!
After we were checked in, we went to our rooms to freshen up. Mine was still being made up, but that only took about five minutes until they were finished.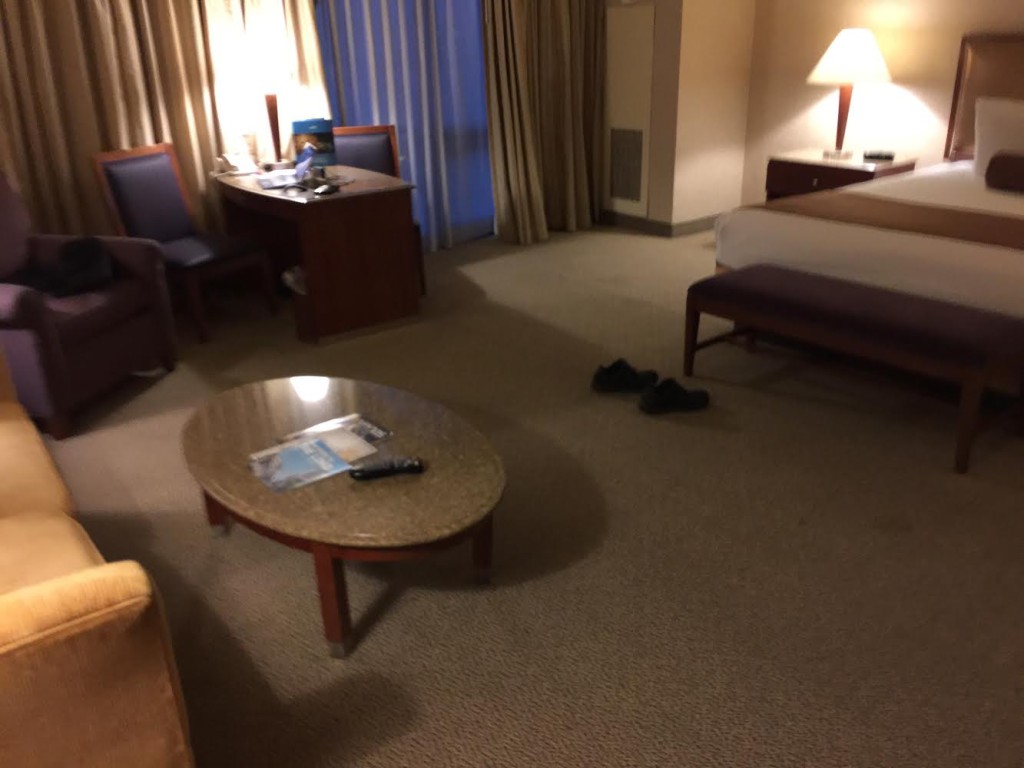 Once we met up again, we jumped in a taxi and went to Fremont Street. From what I understand, Fremont Street is the heart of old Las Vegas – the Strip before there was the Strip.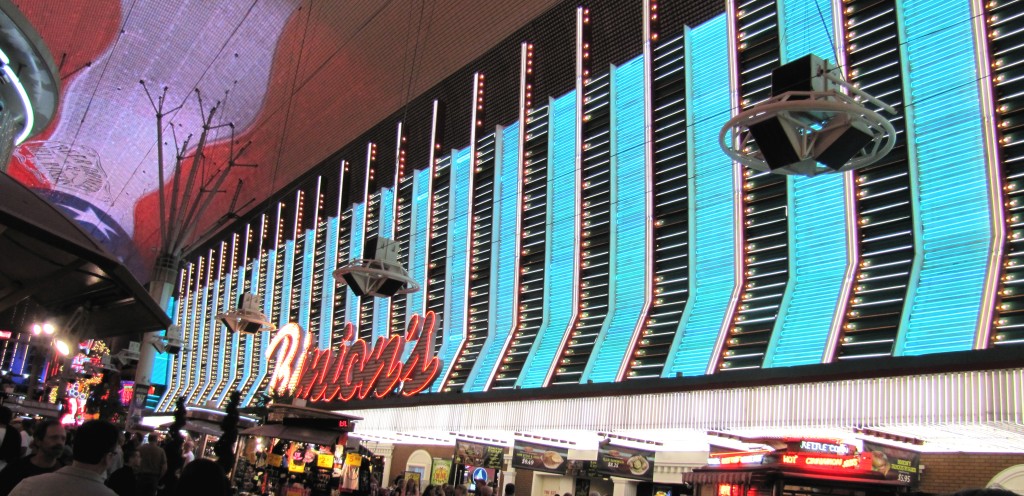 As we wandered the length of the street, which is a pedestrian-only area, it was packed with people, full of busker and beggars, lined with casinos and clubs. We stopped for dinner in an "Irish Pub"1.
There were also lots of zip-line folks shooting over our heads every couple of minutes. That was kind of cool.
We went down onto the more normal part of Fremont Street, and saw this: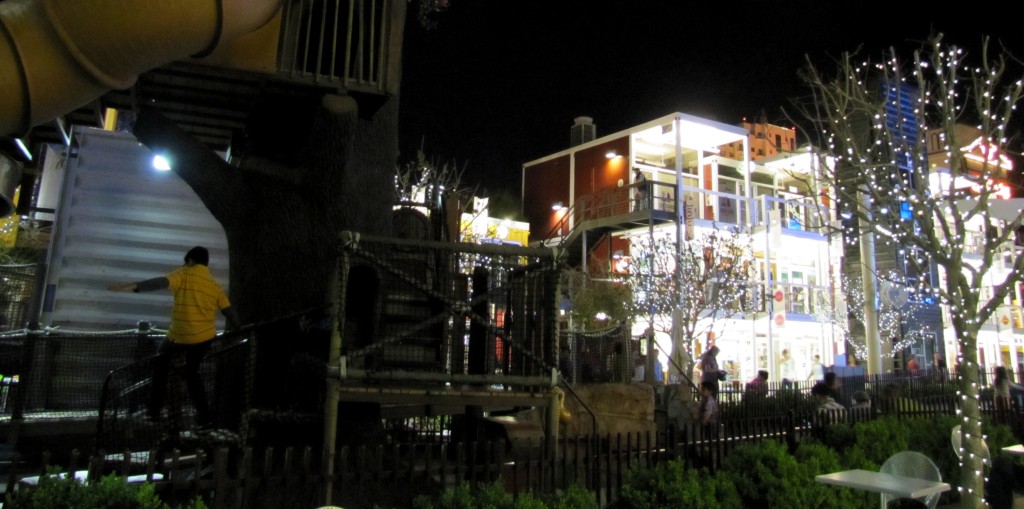 After we wandered back to the middle area of Fremont Street, we took a turn through the Golden Nugget. I found it kind of depressing, to be honest – so many loud, flashing slot machines, so much loud music, so many people grimly plugging in money and pulling the levers. I know, I know, if it's not my thing, I shouldn't say things that'll ruin it for others, but the whole place reeked of smoke and despair.
We'd been out wandering around for a few hours at that point, and decided to head back to the Rio. I found the cab ride to be far more exciting2 than our other rides today. At the Rio, we sat in the bar for a drink, but the long day and loud music and flashing lights were giving us sensory overload. After one drink, we headed off to our rooms.
Tomorrow morning, we're going to figure out how to spend the day leading up to the main feature of our trip, the Penn & Teller show tomorrow evening. Looking forward to that.
Note the scare quotes. It wasn't very Irish. But the food was good. [↩]
Not terrifying, but certainly prompting some concern. [↩]