Today was another travel day, so again, not many pictures. I got a nice send-off from Toni and Danny at Larkinley Lodge – seriously, guys, that is THE place to stay in Killarney. Wonderful rooms, great food, and the warmest, friendliest, most helpful hosts you could wish for. Danny even drove me to the train station this morning.
The train ride was suitably boring; the only thing of interest was, after scrambling to get my ticket and onto the connecting train in Dublin, there was a problem with that train's signals1 and we all had to troop off that train and over to another train, which meant we were delayed about twenty or thirty minutes.
But I made it to Kilkenny and, after one2 wrong turn, I managed to find Butler House, where I'm staying.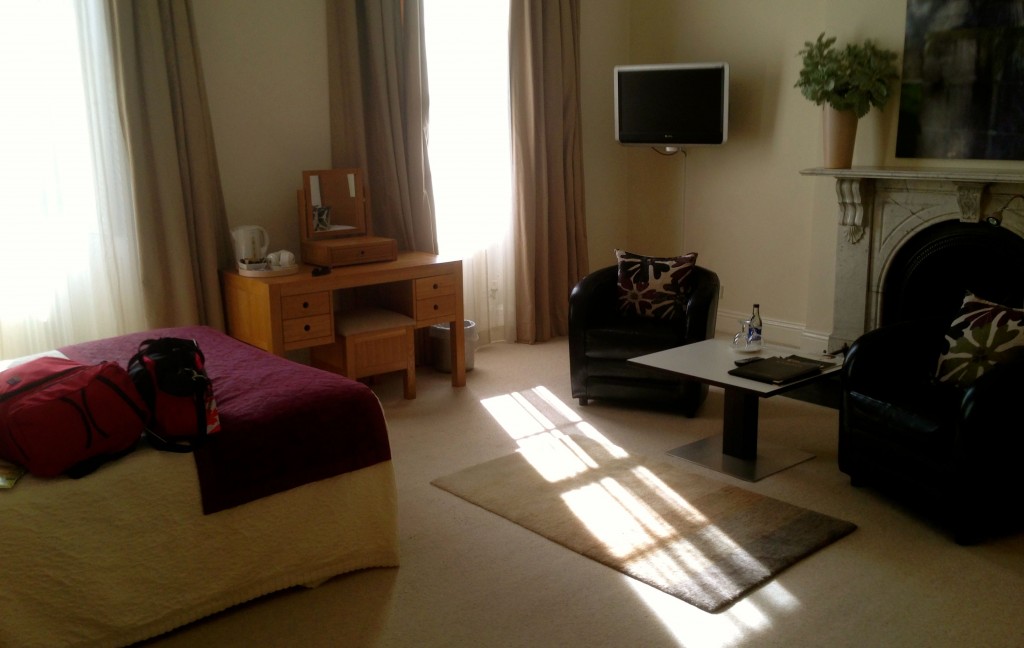 After dropping my stuff off, I took the advice of Helen, the lady who checked me in, and wandered up to Kyteler's Inn for dinner, where they had a music session going.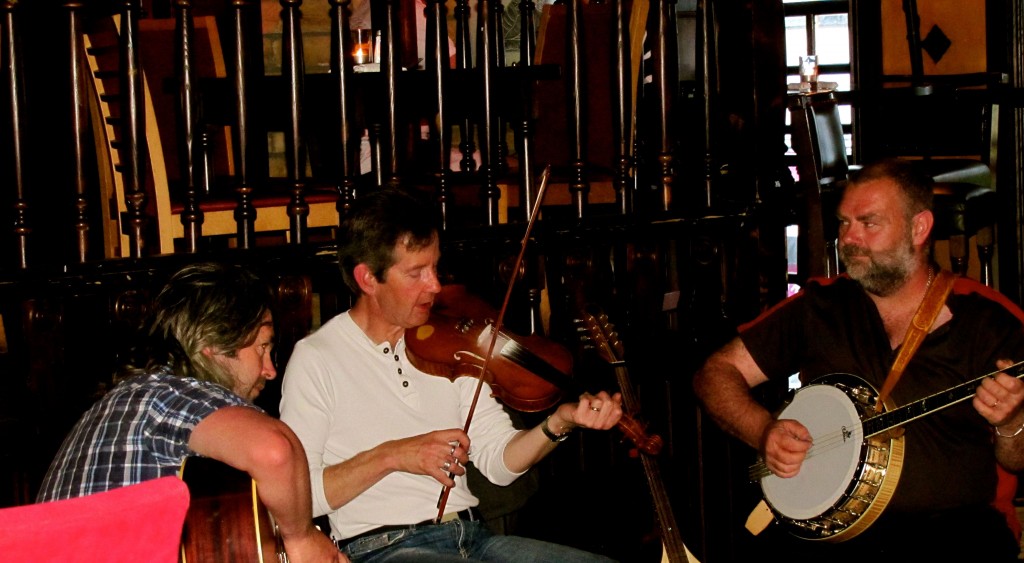 There's a whole story behind Kyteler's Inn, but I don't want to ruin it for folks. I'm sure I'll get a more detailed3 version of the tale on my walking tour tomorrow, and I'll be sure to share it with you.
Tonight, I'm going to be taking the rest of the evening easy.
Or something. I don't know. It coulda been signals. [↩]
Well, okay, two. [↩]
Or at least more colourful. [↩]