I remembered that I had loved Larkinley Lodge last time I stayed in Killarney. In fact, it was one of the reasons that I decided to spend some time in Killarney again this trip. But man, wonderful as that first stay was, it's nothing compared to how great it is this time. Last time was a flawless B&B experience; this time, it's like I'm a favourite family member come to visit for a few days1. Toni and Danny have been so friendly, welcoming, and helpful it makes me want to move here.
So, if you're coming to Killarney, and you don't stay at Larkinley Lodge, I just don't think we can be friends anymore.
Anyway.
This morning, I went down to the tourist office to catch the shuttle bus out to some of the places near Killarney I had wanted to see last time but didn't really get the chance. First stop was Ross Castle.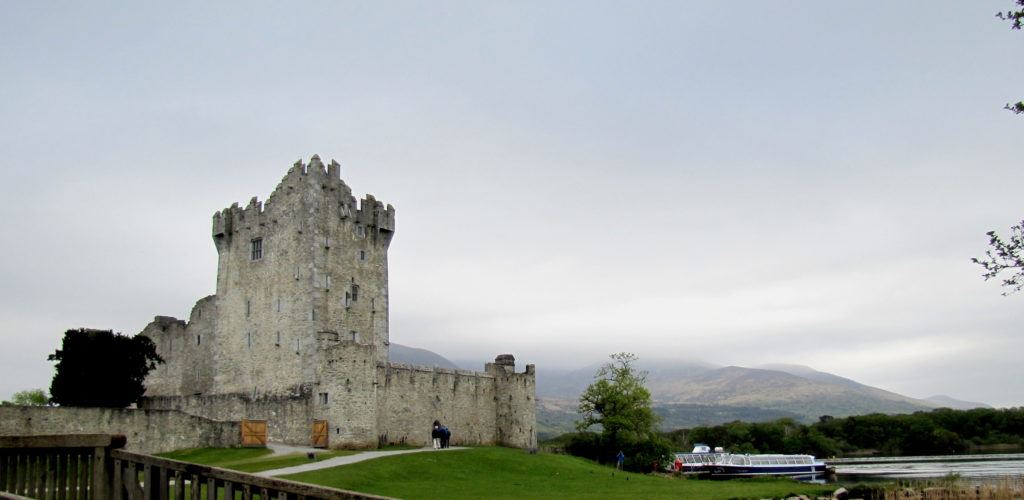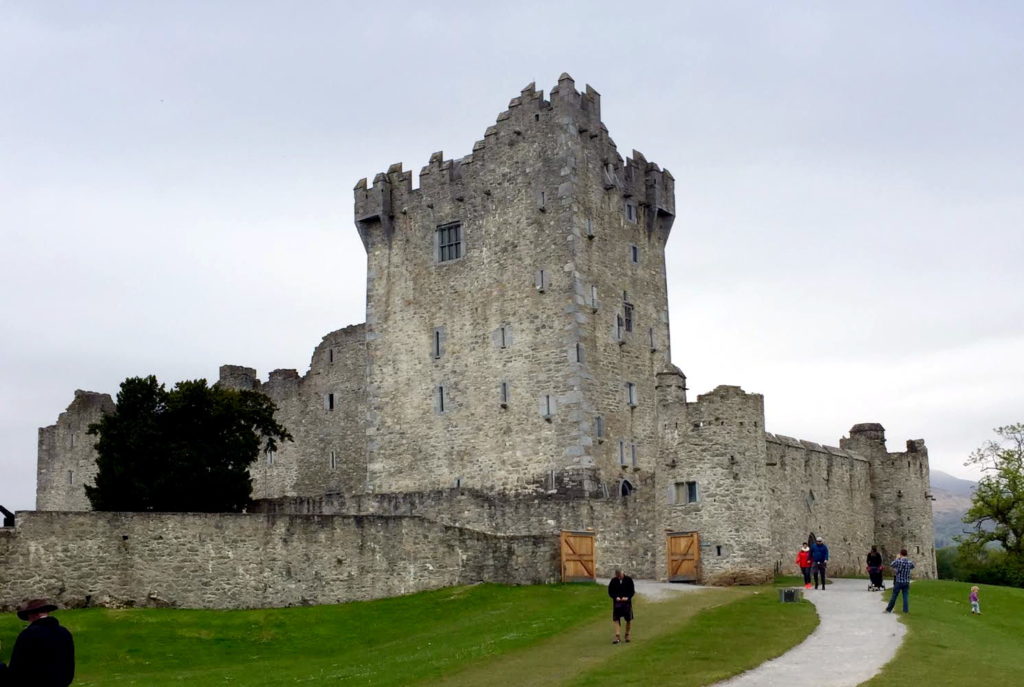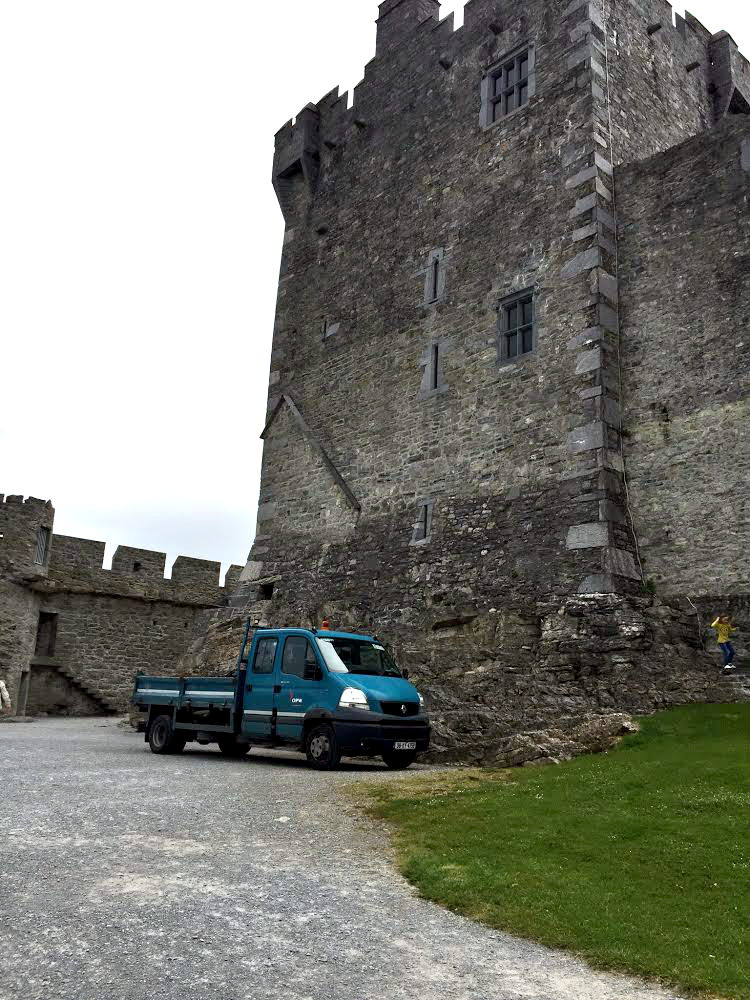 While I would have liked to have toured the castle, my main goal at this stop was the island of Innishfallen. This started with a small abbey founded in the 6th century that grew into a famous site of learning and scholarship for close to a thousand years. The lake became known as Lough Leane, the Lake of Learning, and it is said that the High King Brian Boru was educated there. It is also where the Annals of Innisfallen were written, documenting almost a thousand years of local history.
The original abbey buildings were timber, so they're all gone, but the stone buildings that replaced them in the 10th century are still there.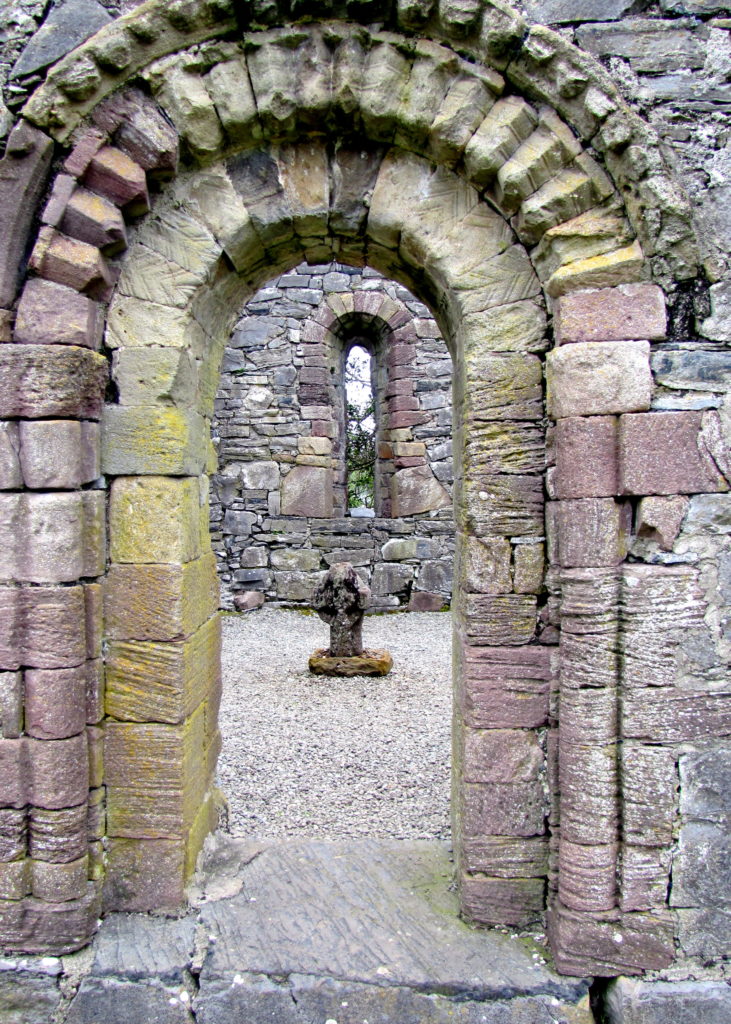 So, the trip out to Innisfallen was nice for another reason. I had to wait around for a while at the pier for one of the boatmen to take me over – taking a single passenger is not ideal for them, as they charge by the passenger. They were happy to take me, but hoped for a couple more people to join the trip.
No takers showed up, and finally one of the boatmen, Charlie, I guess got bored of sitting around and ran me over to the island. He had a dog with him – it seems like about half the boatmen had dogs with them – so when I climbed into the boat, I let the little fluff ball sniff my hand and scratched her ears to say hello3. She then ignored me for the entire trip across to the island.
On the way back, when I climbed in the boat, she looked at me, climbed across to my side, snuggled up against me, and began nudging my hand to pat her. She kept nosing at me whenever I stopped patting her.
Her name was Bella. I love dogs.
Anyway, I caught the shuttle bus again, and went off to the Torc Waterfall. The driver gave me directions on how to walk from there back to Muckross Abbey where he'd pick me up in a couple of hours, and I went to find the waterfall.
The walk back down from the waterfall was easier, and then I found out it was about a 2km walk to Muckross House and Gardens. That was a little farther than I had expected, but so be it.
A lengthy portion of the walk was along the shore of Muckross Lake, and I noticed that the fence on the side of the path had only single strands of wire mounted on plastic pegs nailed to the post, "Hmmm," I thought, "that looks an awful lot like an electrified fence. But surely there would be signage!" It was another half a kilometre or so before there was, indeed a sign that the fence was electrified. I was very pleased that I hadn't given in to my experimental urges earlier to find out if the fence was hot4.
I figured the fence was there to keep cattle in the field, but a ways along, I saw the actual occupants.
I made it to Muckross Gardens, first.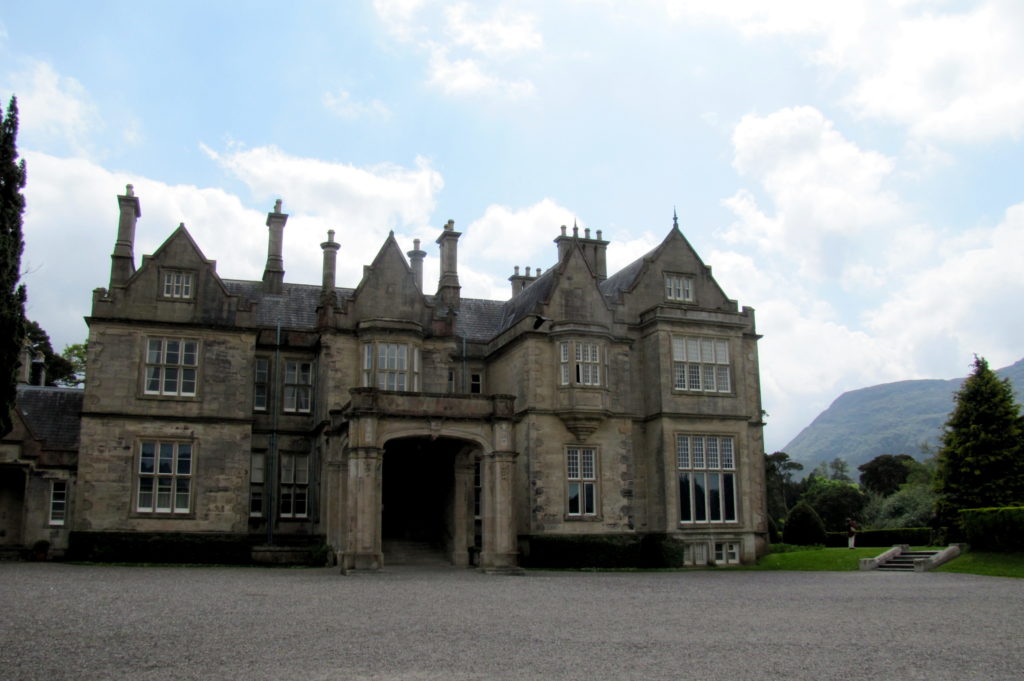 And then it was another 1.5km through the woods and over hills to Muckross Abbey.
I caught the shuttle bus back to town, and ran a couple of errands. Most importantly, I wanted to find where my Ring of Kerry tour leaves from tomorrow so I'm not wandering around or rushing in the morning. And, while I was there, I figured I might as well pay for it5.
And then I had some dinner, and came back to Larkinley Lodge to do up this post.
Which is now done.