I've made it to Derry1, in Northern Ireland. So far, by sheer luck, pretty much everywhere I've stayed has been within easy walking distance of the bus station, and this is no exception. It's nice – gives me more a feeling of independence if I don't always have to ask for directions or take cabs. As a side note, I'm also getting pretty good at napping on the bus rides.
The ride up from Galway was about five and a half hours, which gave me ample time to read, look at the scenery, and nap from time to time. When the bus crossed into Northern Ireland, my iPhone informed me that I was now under the umbrella of 3 UK, which meant that I would incur roaming charges for data, etc. I had not thought of that when I got my iPhone and iPad set up on the Republic's 3 network. Oh, well.
So, I ate some roaming charges using my GPS app to find my way to The Saddler's House, where I'm staying. As I said, it's easily within walking distance of the bus station, so even hauling my bags, it was no problem. There, I checked in and met Bertie, the bulldog2, took a little time to freshen up in my room, and went out to see the city.
I was also starving, having skipped breakfast in Galway to make it to the bus station on time, and not having stopped long enough along the way to grab any food. Joan, who runs the B&B suggested a local pub where they were also playing traditional music today. Of course, I forgot to make note of the name and location of the place, and couldn't find it when I went looking. I wound up just grabbing a burger.
But I did get to see the walls.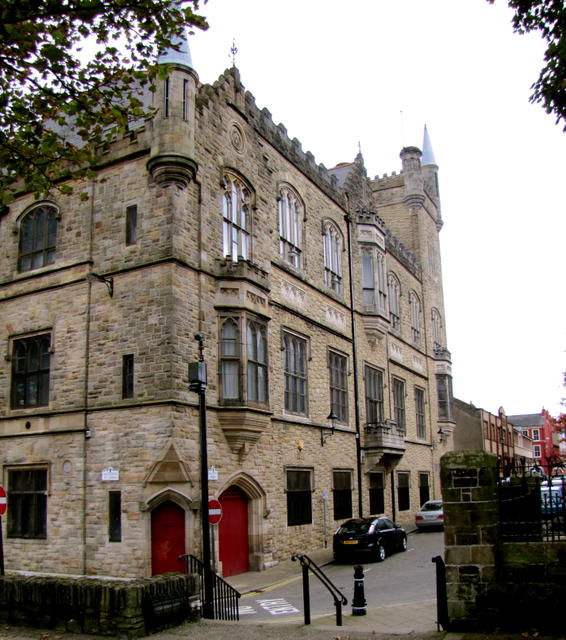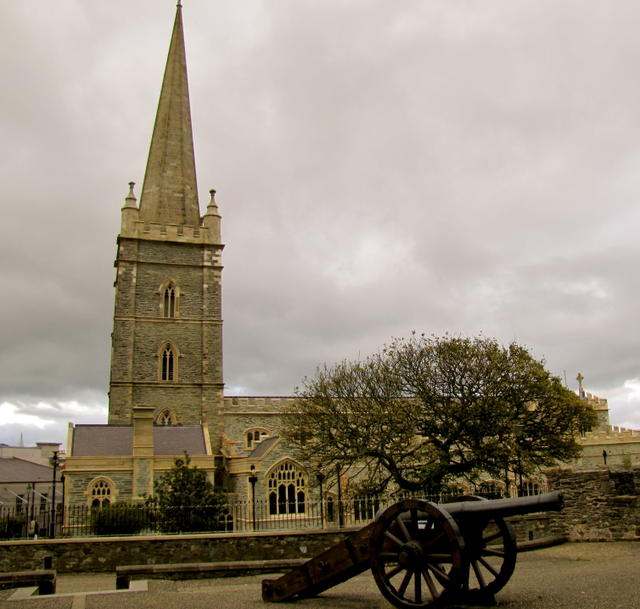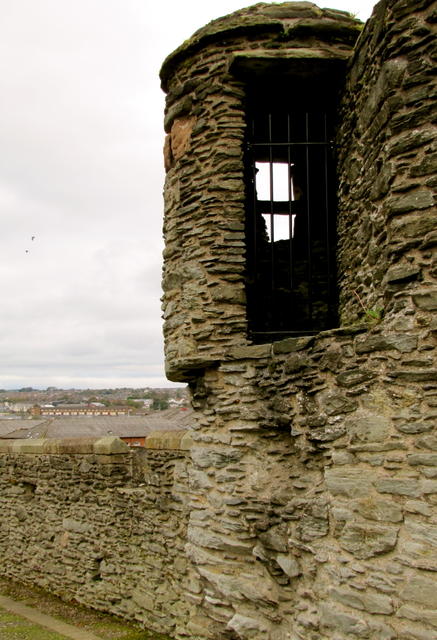 Tomorrow, my plan was to go and see the Bogside Artist Tour, and see the murals in Bogside, but Joan has told me that there are other murals around, as well, and that a better tour to see all of them, and get a more balanced look at the Troubles – as well as a look at the entire history of Derry – is Martin McCrossan's City Tours. So, that's my plan for tomorrow morning. In the afternoon, I'll go look at anything I might have missed.
Note that it's also called Londonderry, and Derry/Londonderry, where the slash is pronounced stroke, thus it's also sometimes called Stroke City. I don't know what the rules for the naming conventions are, so I'm throwing my hands in the air and calling it Derry. I hope that doesn't offend anyone. [↩]
Confession time. I love dogs. The fact that this B&B advertised having a bulldog on the premises was what tipped me over to book here. Bertie is a very nice bulldog. [↩]