Today was much less walking, as I took a bus tour around the Ring of Kerry. Now, I had done this before – on my first trip to Ireland – but I kinda wanted to do it again. I went with a different company1, this time, and the tour had a slightly more relaxed pace, as we were going and coming from Killarney, and not Cork.
Ray, our driver and guide, reminded me again of one of my favourite things out of Ireland: King Puck. He did a masterful job reeling us all in on how Killorglin every year catches a wild goat, crowns it king for three days, "marrys" it to a young lady who wins the honour by writing an essay, keeps the bars open extended hours, parades King Puck and his queen through the village, and then gives the queen a sword to cut open the king's throat.
Everyone listened intently, and oohed and aahed. Then Ray says, "That's not what we do at all! We're not savages! After the party, we return the king to the mountains, and give him a special mark so that he's never captured to be king again." And everyone laughed2 sheepishly.
We drove past the statue of King Puck, and I managed to snap a picture, but it's a phone picture from the wrong side of a moving tour bus through tinted glass, so never mind.
Our first stop was the Kerry Bog Village Museum3.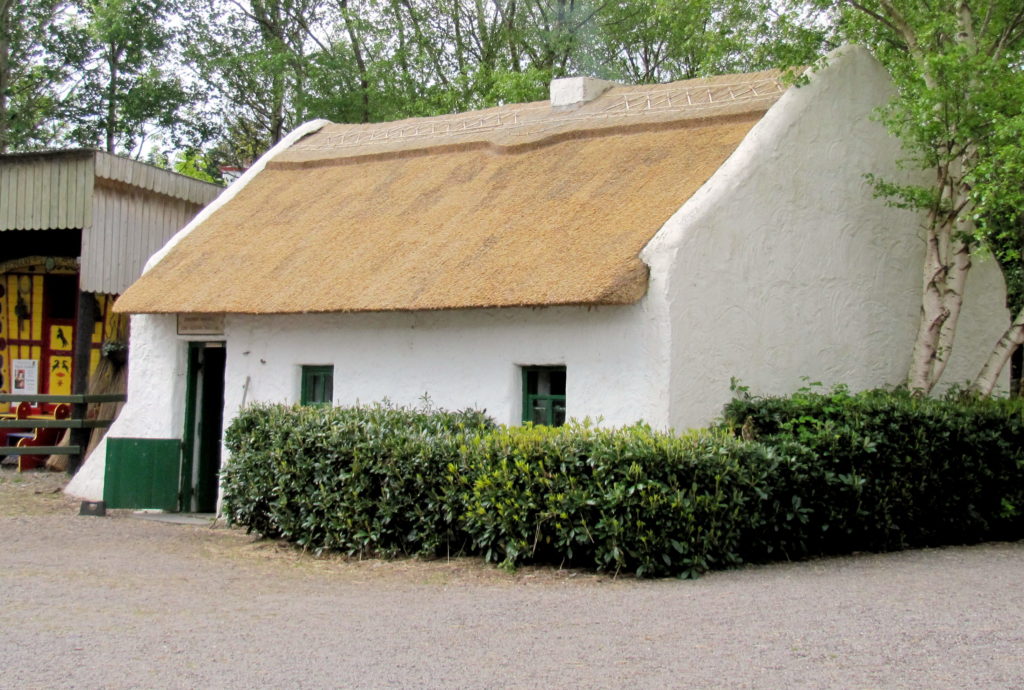 From there, we entered the rugged terrain of the Iveragh Peninsula.
One of the nice things about this tour was that, because we weren't so rushed, we got to stop a little more frequently for photo opportunities. Only got a couple more that are different from my last trip, but here they are: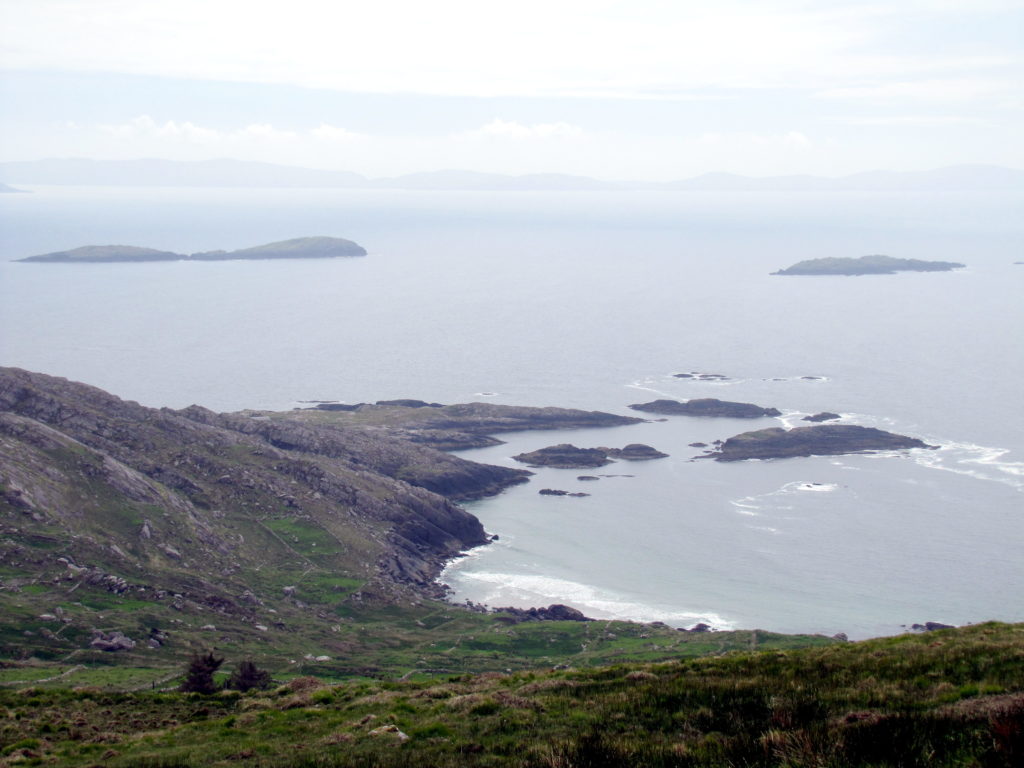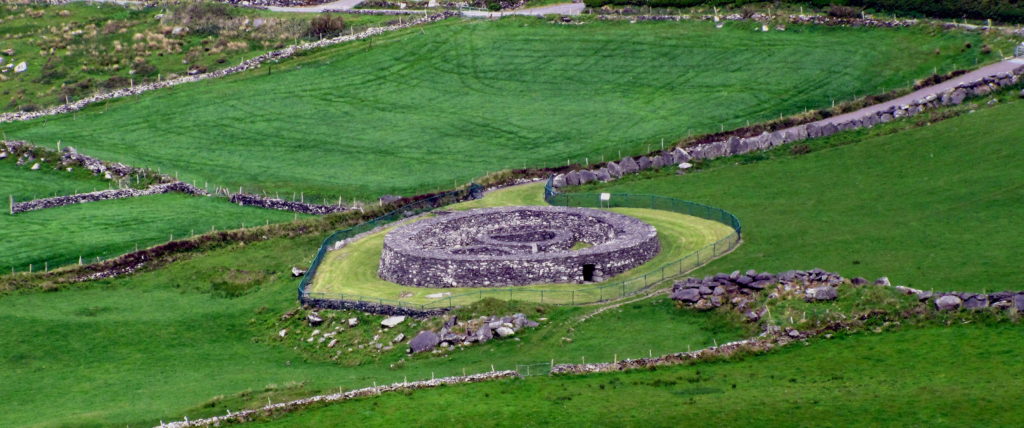 We made it back into Killarney around 5:30, so I walked around and found the Laurels, where I had a good meal last time in Killarney. It was pretty crowded, but I sat at the bar and had a glass of cider, and a nice chat with some people I met on yesterday's ramblings. Then I found a restaurant for dinner, and came back for the blogging.
Tomorrow is an unscheduled day. I think I'll head back to Ross Castle and Muckross House and actually see the insides of them.
PS
I almost forgot. One of the things we did that was really cool was a demonstration by a sheep farmer and his border collies.
Deros Tours, who had taken me on two great tours the last time I was in Killarney [↩]
I'm gonna say it! [↩]
As it was last time. [↩]