Today was a travel day. I was up early to catch the bus to Galway, and then the train to Dublin, another train to Mallow, a third train to Killarney, then a cab to Larkinley Lodge. Now, I found out that Larkinley Lodge was within easy walking distance, but my iPhone had drained its battery while I was reading on the bus and trains, and couldn't use the GPS to find the place. Now I know how to walk from the Lodge to the station, so that's fine.
But really what that means is that I don't have a lot of pictures today. Here are a few little things.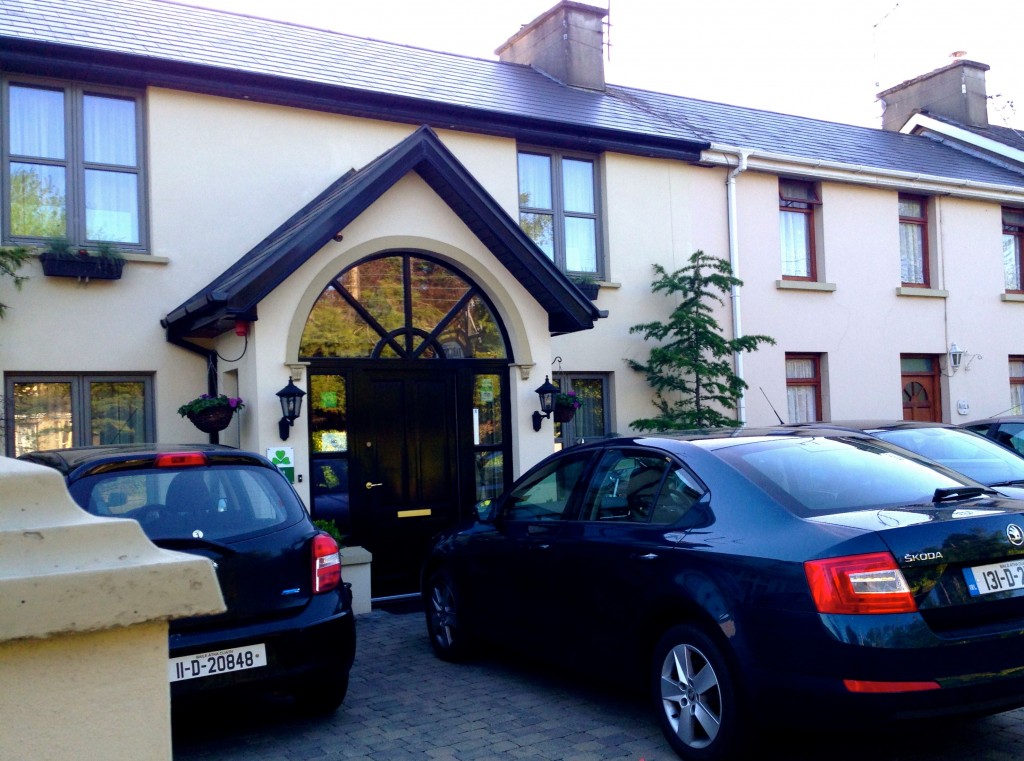 I went for a nice walk around Killarney, found the pub – The Laurels – that they recommended at the B&B, and also found the place to meet for my tour tomorrow.
So, tour tomorrow. More pictures then.