Well, the seas were too rough for my tour to land at Staffa so that I could see Fingal's Cave1. The boat captain took us out past the shelter of Iona, and the seas pitched us around pretty well, so we all got the point about it not being safe. It reminds me a little of my attempt to visit the Skelligs in Ireland – one chance in an out-of-the-way village for a boat trip that is dependent on the weather. And the weather just didn't co-operate.
So, Fingal got no visitors today.
Anyway, here are some pictures from the adventures I did have.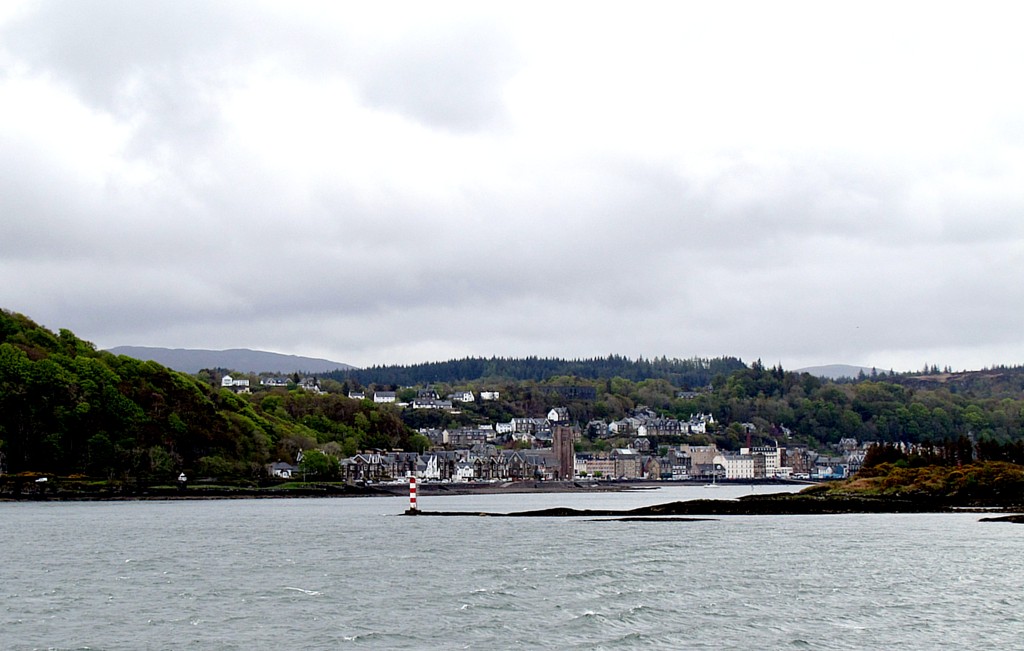 The Mull portion of the Three Isles Excursion I was on was essentially riding on a bus for 70 minutes to get from the harbour nearest Oban to the harbour nearest Iona and Staffa. Some very pretty scenery and interesting bits2, but it was all through the windows of a bus.
The next stage was supposed to be the boat ride to Staffa, but we all know how that turned out. Instead, the boat took us across to Iona3, where we had a few hours before catching the ferry back to Mull. So, I went to look at the very cool stuff on Iona.
Iona is a special place in the history of Scotland and Ireland. St. Colomba built his abbey here, and this is where the Book of Kells was written, before it was moved to Ireland to keep it away from the Viking raiders.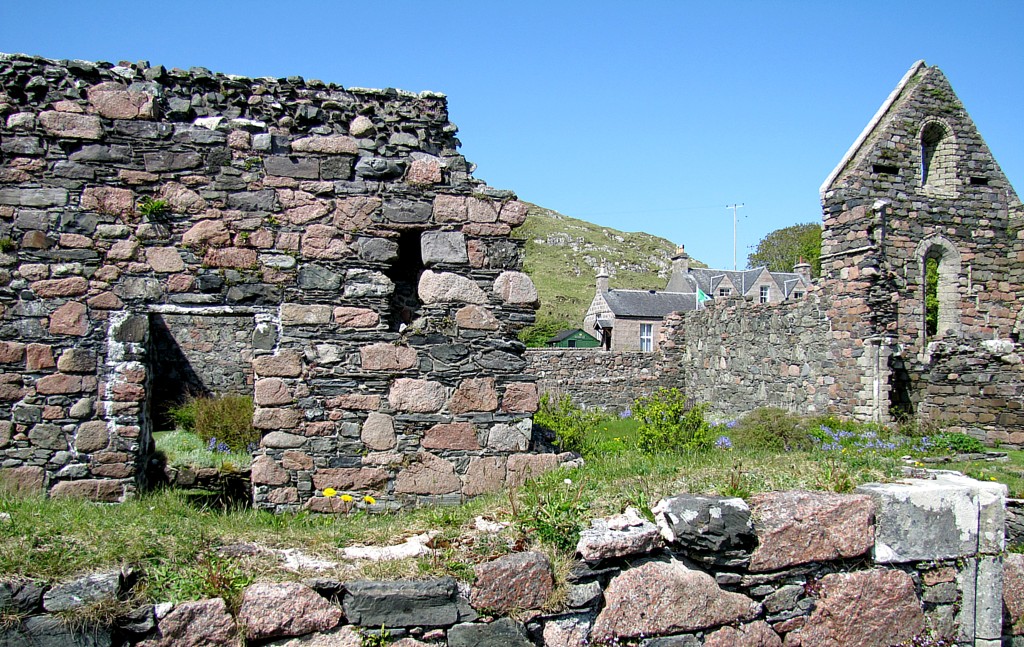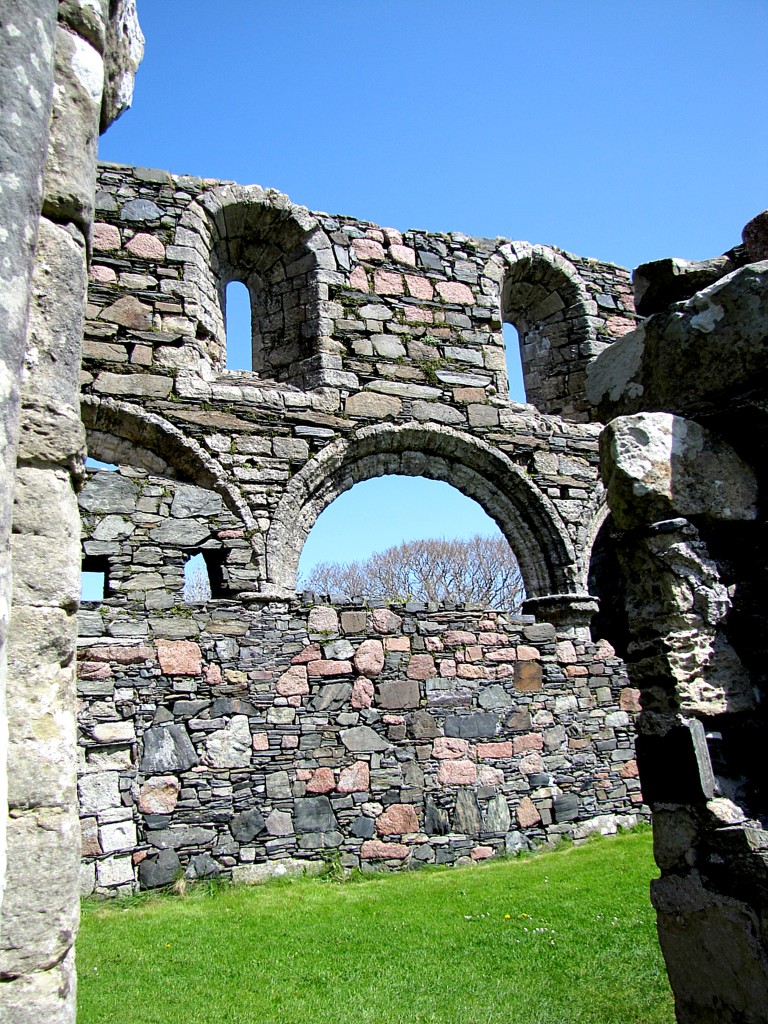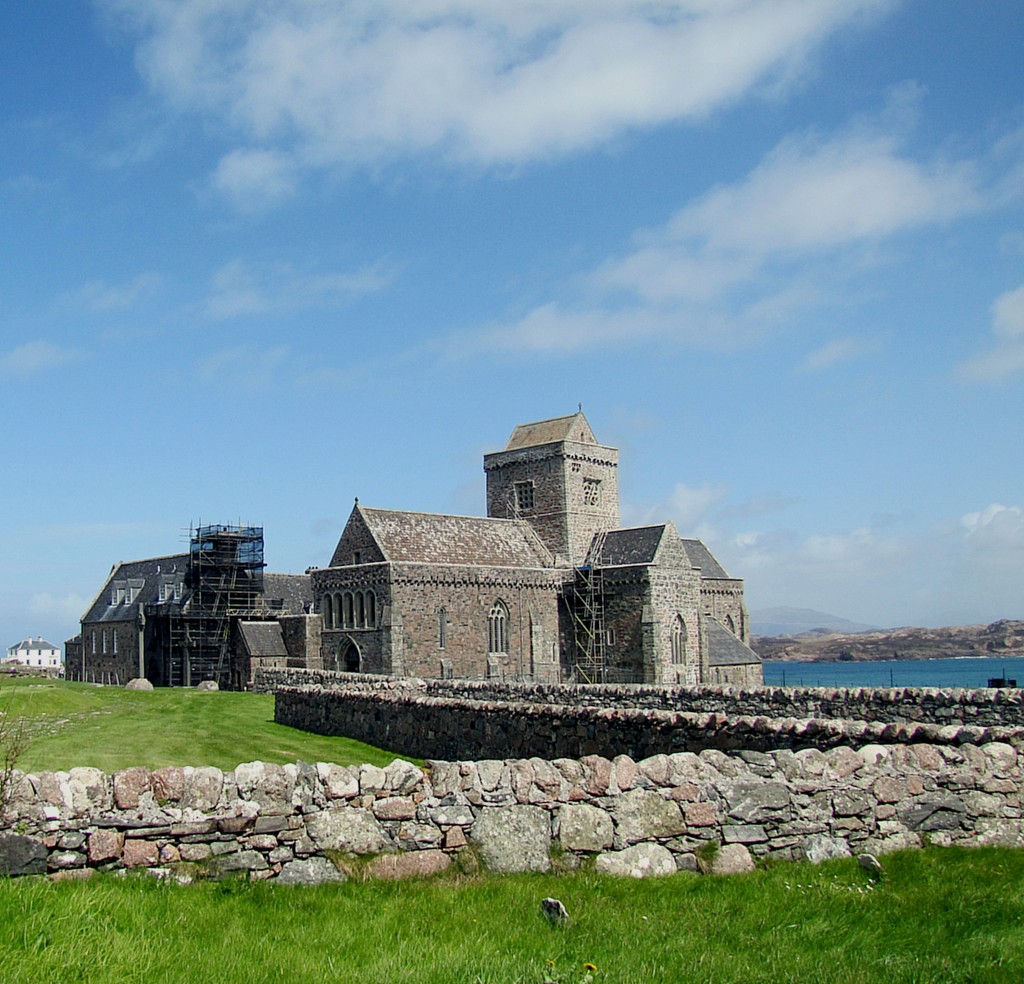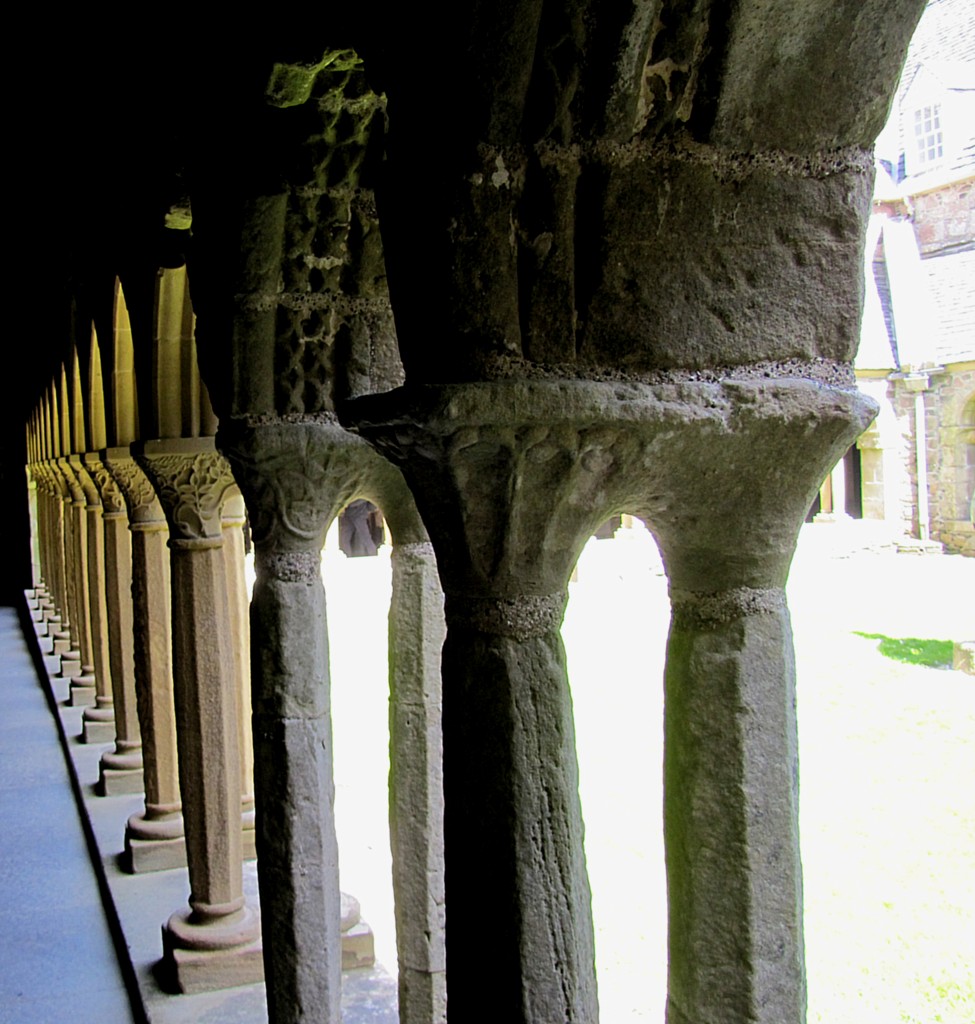 So, after the abbey, I caught the ferry back to Mull, and the bus back to the other ferry, which took me back to Oban. By the time we docked, it was pouring rain. I had a nice dinner at a restaurant called Piazza, then walked back up to the Old Manse. I took the less-steep way that Simon had told me about, and it was much better.
Iona was cool, and I'm glad I got to see it and spend the time there. I'm disappointed about not getting to see Staffa, but that's the way it goes.
Since I didn't get to see Fingal's Cave, I'm leaving this here.
**EDIT**

The YouTube video I linked here doesn't seem to be available outside of the UK. So, here's an attempt at linking in an mp3 of the same tune. This is Natalie McMaster and The Chieftains playing a set that starts with Fingal's Cave, an old Scottish tune, either a march or a strathspey depending who you ask and how it's being played. It's off the Fire in the Kitchen album.
Listening to the folks on the tour, I was surprised to find that pretty much everyone else wanted to land at Staffa to see puffins. Only me and a music teacher from Washington really wanted to see Fingal's Cave. [↩]
Okay. Our guide pointed out a standing stone in the middle of a cottage garden. He said that the power of this standing stone was to allow cell reception, which was otherwise lacking on the island. You had to stand out in the garden and touch the stone, and it only worked if you had a Vodafone contract. His delivery was so wonderfully deadpan that I actually heard some folks saying wow. [↩]
We were slated to visit Iona after Staffa, anyway. [↩]