Today was an expedition to Marble Arch Cave1 out near Enniskillen in Co. Fermanagh. It's about a two-hour bus ride from Belfast, and then a twenty-minute taxi ride from the bus station. I was a little concerned about the logistics involved, but it all worked out very easily. Got a taxi ride from Gerry of Charity Minibus Hire right at the bus station, and he gave me a card to call him when I was done at the cave. Gerry was also helpful pointing out the views, letting me know about our location2, and generally being a fun, friendly conversationalist.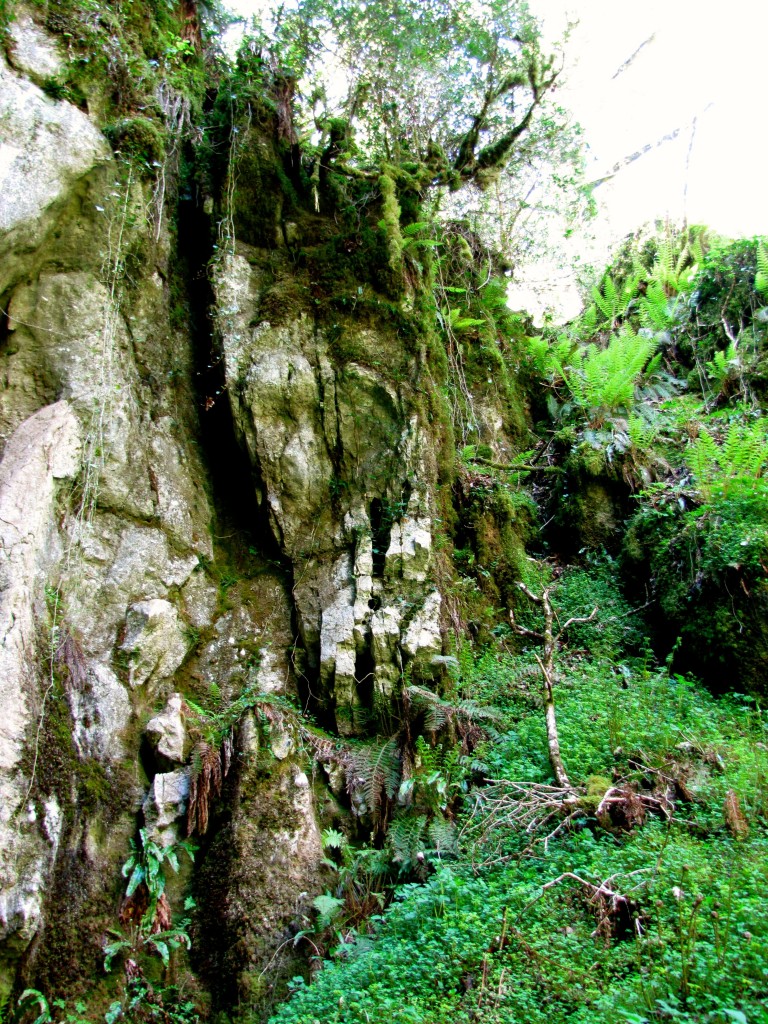 Here's something interesting about the cave. The water in it is so calm and black that it reflects whatever is above it. This leads to some awesome little scenes, where you look into the water and see tiny little alien cities. Unfortunately, if you take a picture without a flash, all you get is dark water. And if you take a picture with the flash, all you see is the bottom of the river.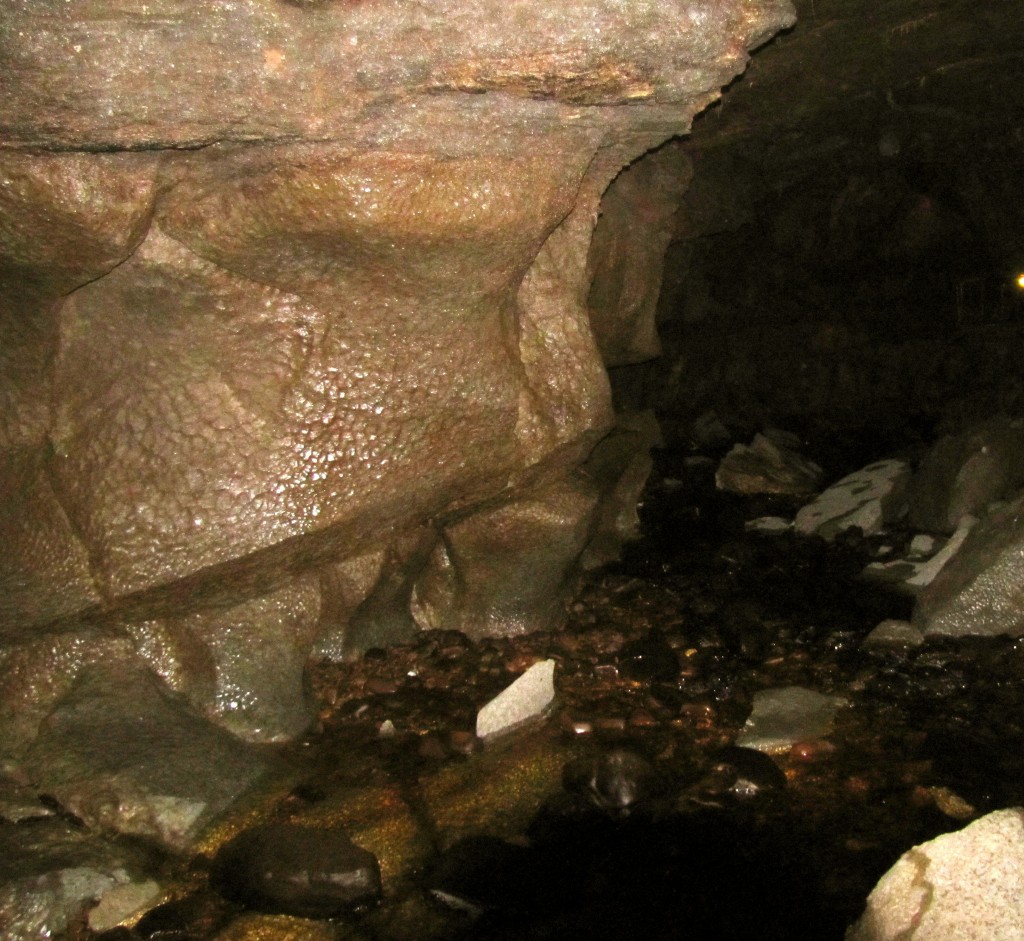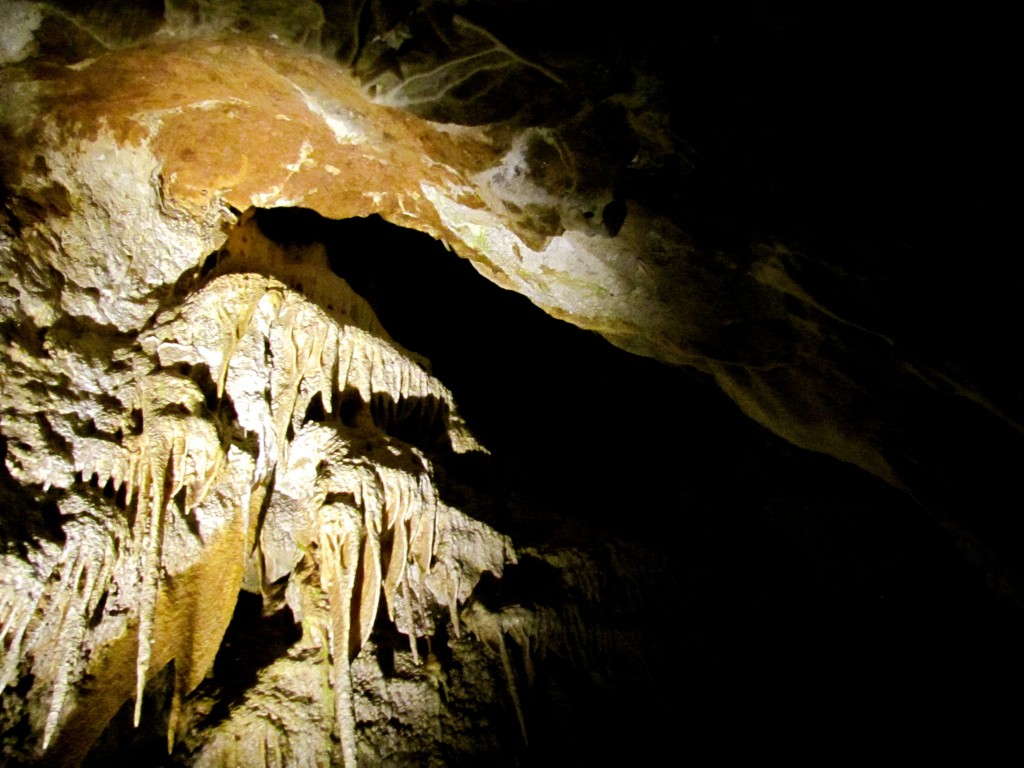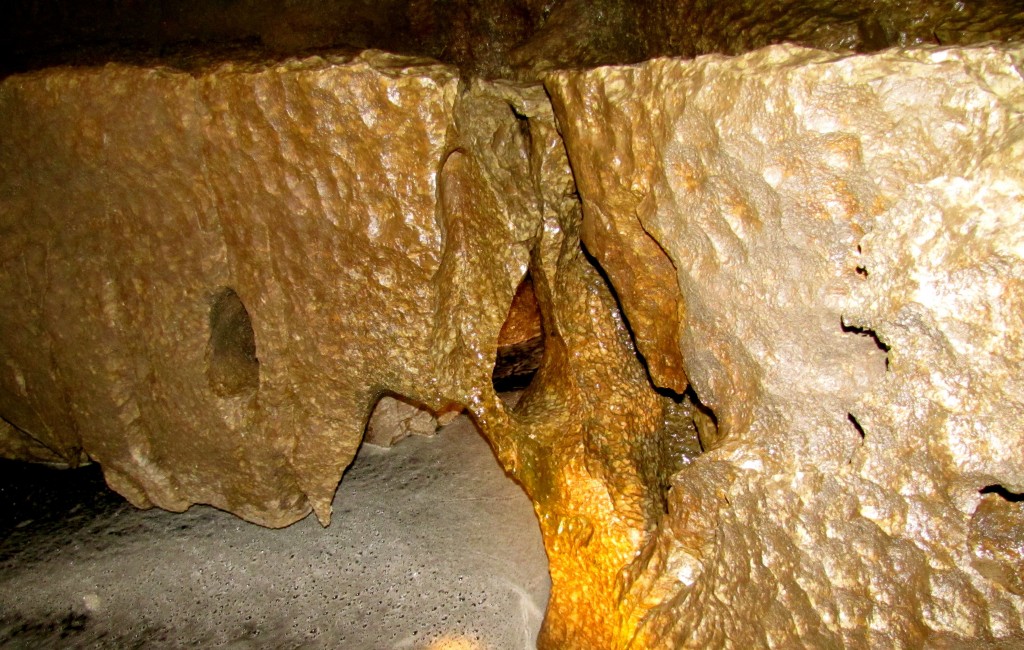 There are a few items in the cave that look like food3 :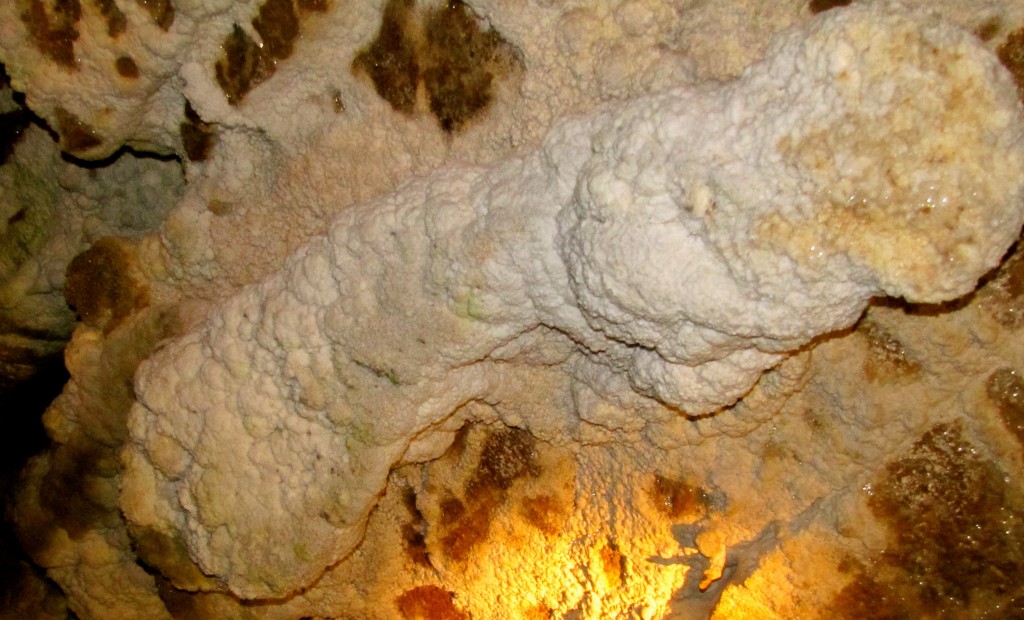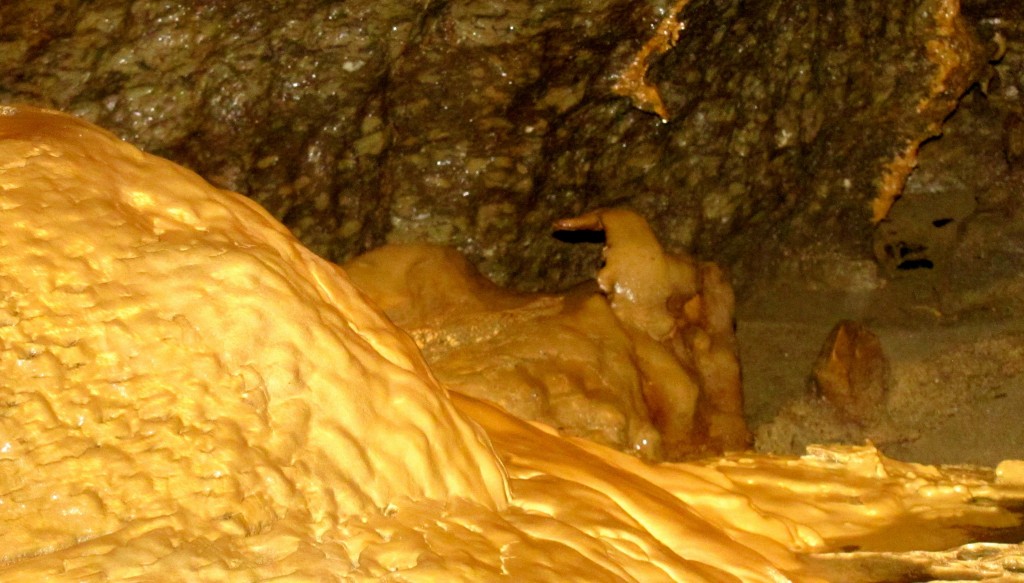 There were something like 150 stairs to climb in order to get out of the cave, and I was really glad I had taken it a bit easy yesterday, so my knees were up to it. Once aboveground4 again, I took a bit of a walk around the grounds for a bit.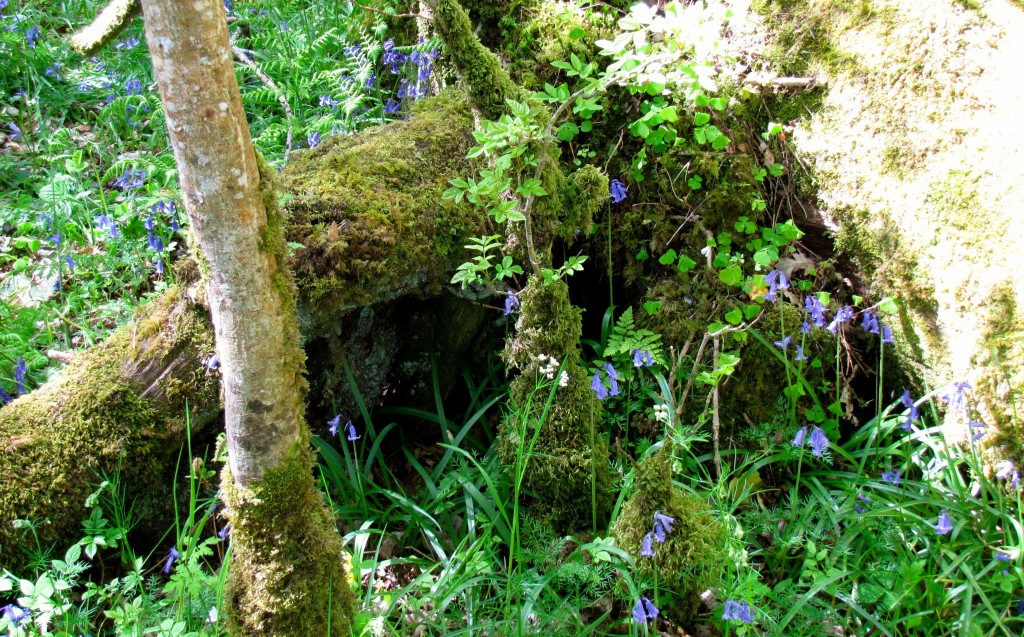 By the time I was done, it was time to call Gerry and have him come pick me up and get me back to the bus station for my trip back to Belfast. I had intended to visit Florence Court if I had time, and possibly Enniskillen Castle, but I had spent too long at the cave for that.
Guess that means I'll have to come back and visit Enniskillen.
This is my last night in Belfast. Tomorrow, I'll be heading down to Doolin for a few days. Checking the bus schedules, I'm going to be spending most of the day traveling, so there won't be much to say tomorrow.
Probably, anyway. You never know.