Today was my last day in Dublin1, and tonight is my last night at Ariel House.
I can't say enough good things about Ariel House – my room is comfortable, the bed is very nice, the breakfasts are wonderful2, they have a laundry service, and the DART station is a two-minute walk. Then it's about a six-minute ride on the DART train to downtown Dublin, so even though it's a little way out of the downtown area, it doesn't cause a problem.
The best thing about Ariel House, though, is the people who work here. Everyone is amazingly friendly and helpful, ready to jump in to help with advice, recommendations, and help with making arrangements. It's a wonderful place to stay, and I recommend it whole-heartedly.
Anyway, for my last day, I had nothing scheduled. This was the day I had set aside to catch up on the things that I had missed on the other tours. Of course, that's impossible; there's just too much stuff here in the city. Still, I had to give it a try.
First of all, I had to go take a closer look at the statue of Oscar Wilde in Merrion Square.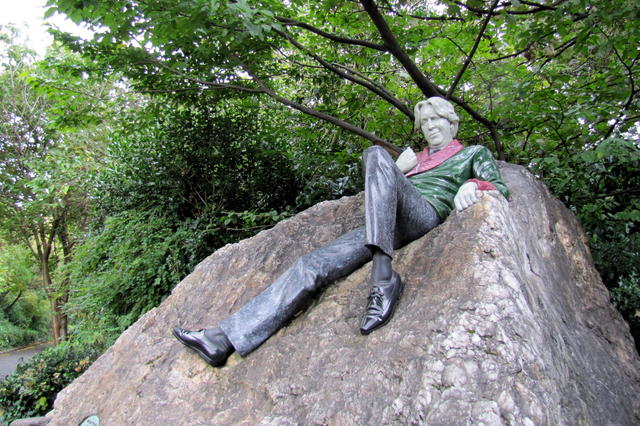 My next stop was the National Museum of Ireland. There are actually three of these, and I went to the Anthropology and History.
On the way there, I passed by this little spot, just tucked in between a couple of buildings.
I took a lot of pictures. I mean, on the previous days, I took between twenty and forty pictures. Today, I took over a hundred and forty, and most of those were at the museum.
I'm not going to post them all here, though. I'll just provide a sampling.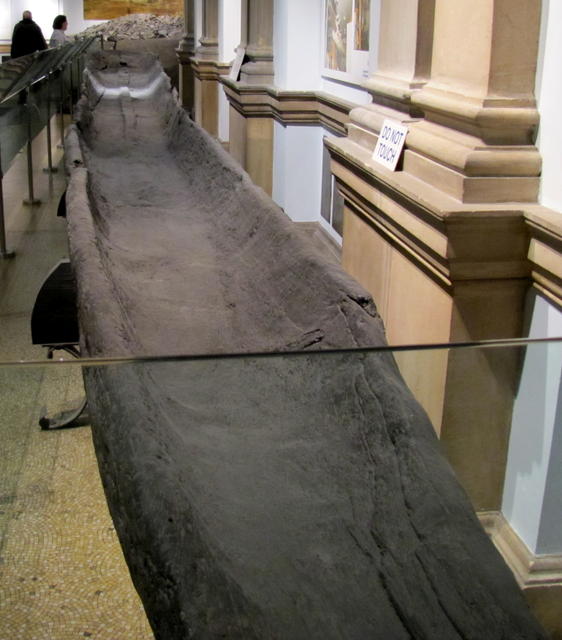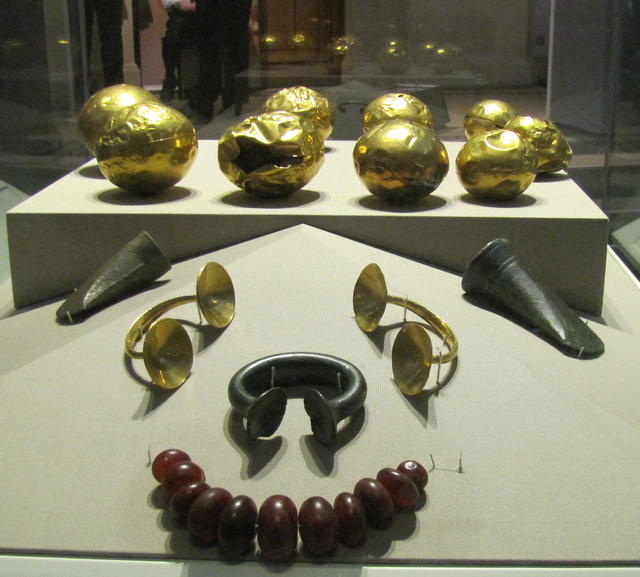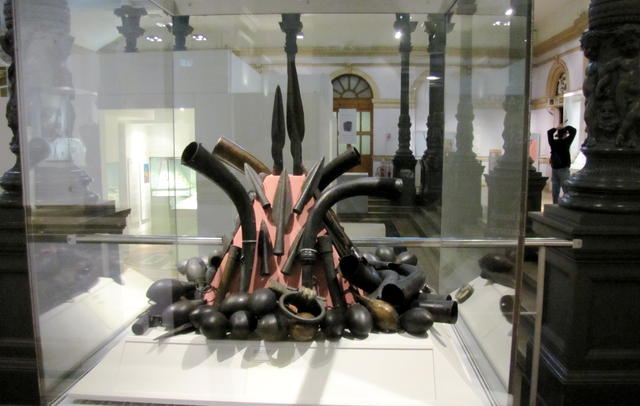 There are a lot more pictures from the museum, but those will do for now. I have to get the rest of them uploaded and sorted.
I headed down to O'Connell Street, next. I had walked it a little bit on Tuesday, but didn't get the pictures I wanted, so I came back today to take them.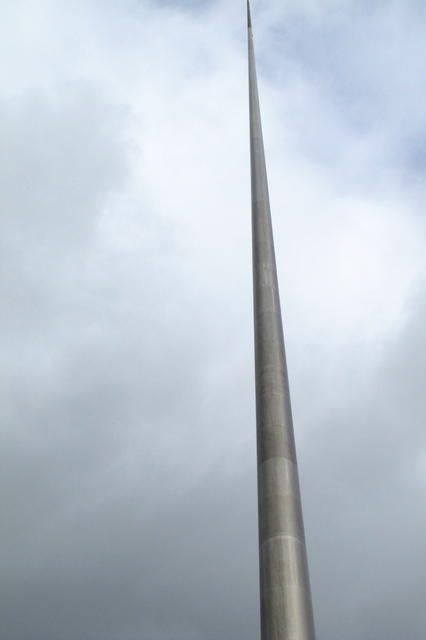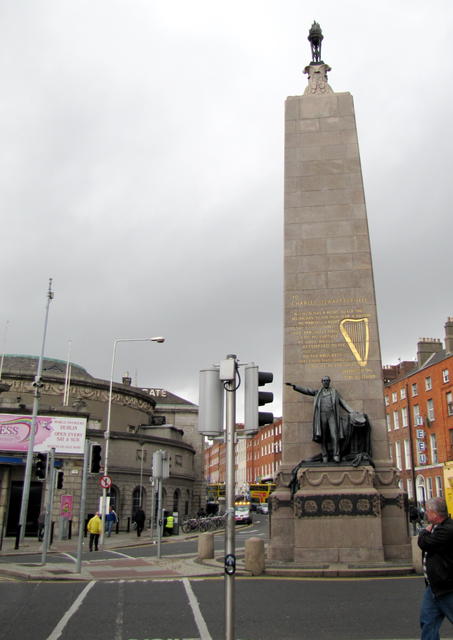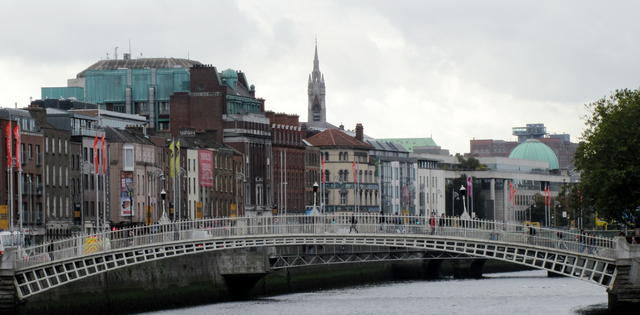 At this point, I pulled out my map and decided to go find St. Patrick's Cathedral, which I hadn't got a really good look at, yet. It was quite a wander, and I got lost a couple of times. On the way, I passed Christchurch Cathedral again, but from a different angle than I had seen before.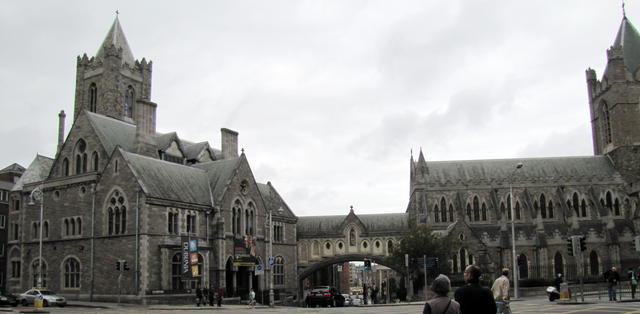 I found St. Patrick's, right when the sky opened up and rained. I stayed there under my umbrella, and the rain stopped after about ten minutes, so I was able to get these pictures.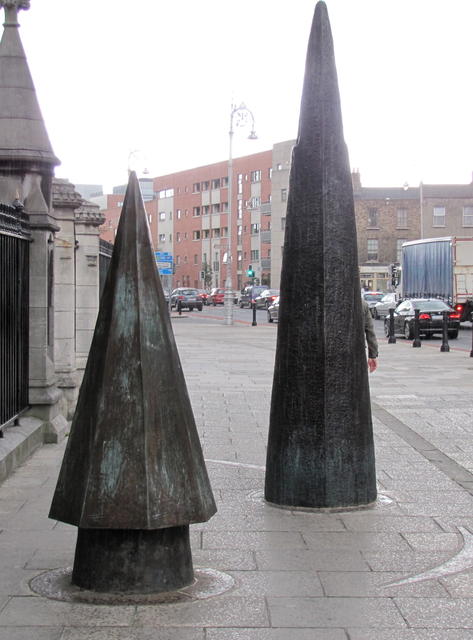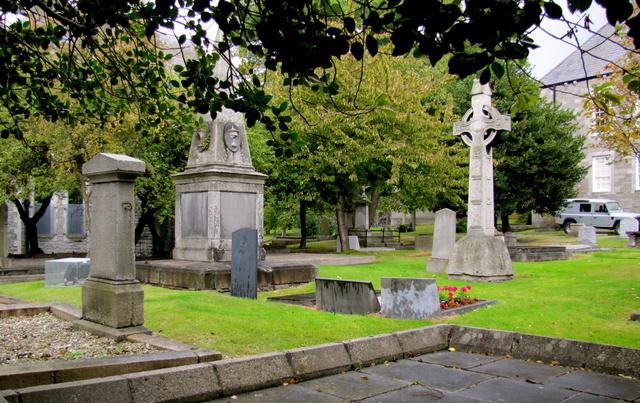 It was getting on in the afternoon, and it was a good long walk back to the DART station, so I headed back then. I went by way of Grafton Street, to try and get a few pictures there, and was well-rewarded.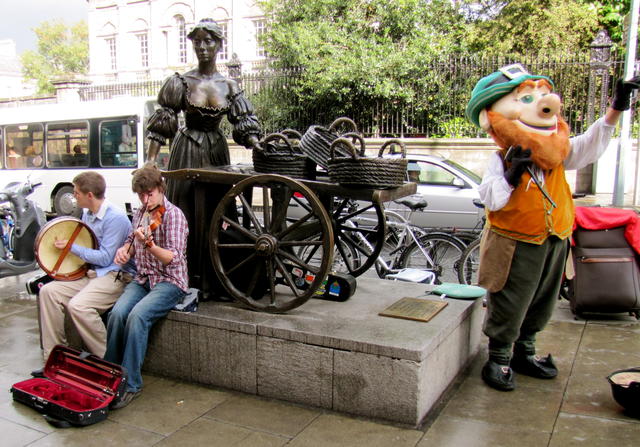 And then I made it back to Ariel House.
Now, everything is packed, and I'm ready to head off to Cork – with a  stop at Cashel – tomorrow morning.
I'm gonna miss Dublin.
Well, except for the overnight when I come down from Belfast to catch the plane back. But that doesn't really count. [↩]
Confession time. I've only had porridge every morning, but it's their Orchard Porridge, with apples, raisins, walnuts, and stuff. It's more than enough to keep me going for the day, and it's delicious. [↩]