Wow. It was hot today. Looking at a local weather site, it seems this was the hottest day of the year so far. I've been regretting I didn't pack any shorts1. I spent the day walking all over the city until I was about ready to drop, then finding a place to sit for a cool drink. Then doing it again.
The hills don't help, either.
But I have to say that Kilkenny is an amazing city. There's a lot of very interesting history here, and most of it is crammed into a fairly small space, making it easily2 walkable. My plan was to see how the walking tour this morning went, and then if there wasn't much more in the city I wanted to see, I would take a trip to Dunmore Cave or Kells Priory, but there was just too much stuff in the city I wanted a closer, longer look at.
So, what did I do today? I started things with breakfast. Breakfast at Butler house is a bit of a productions.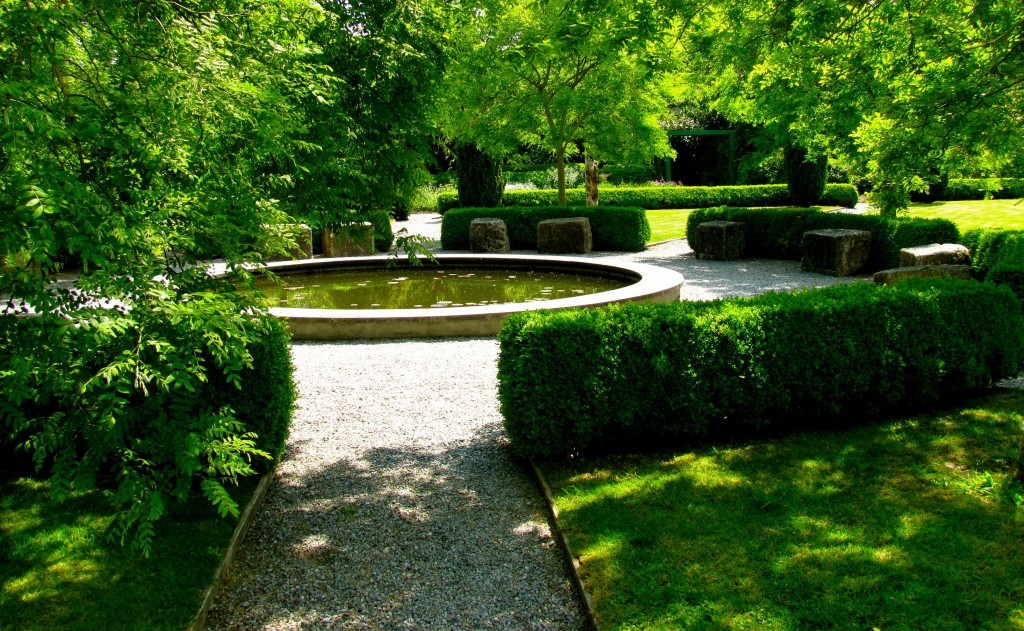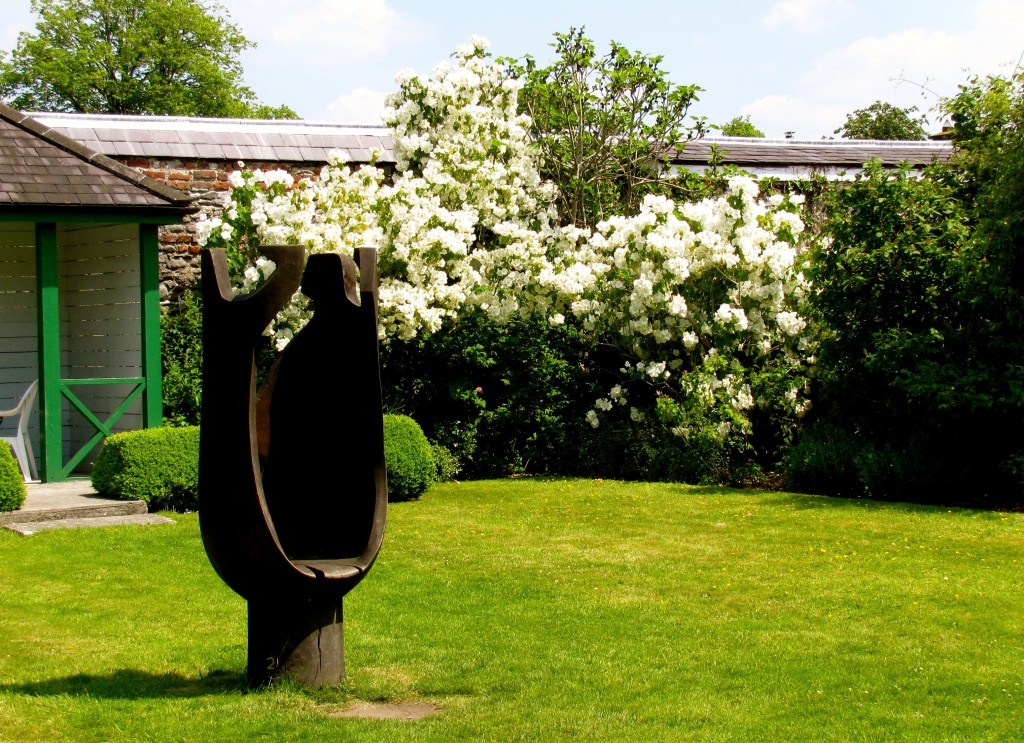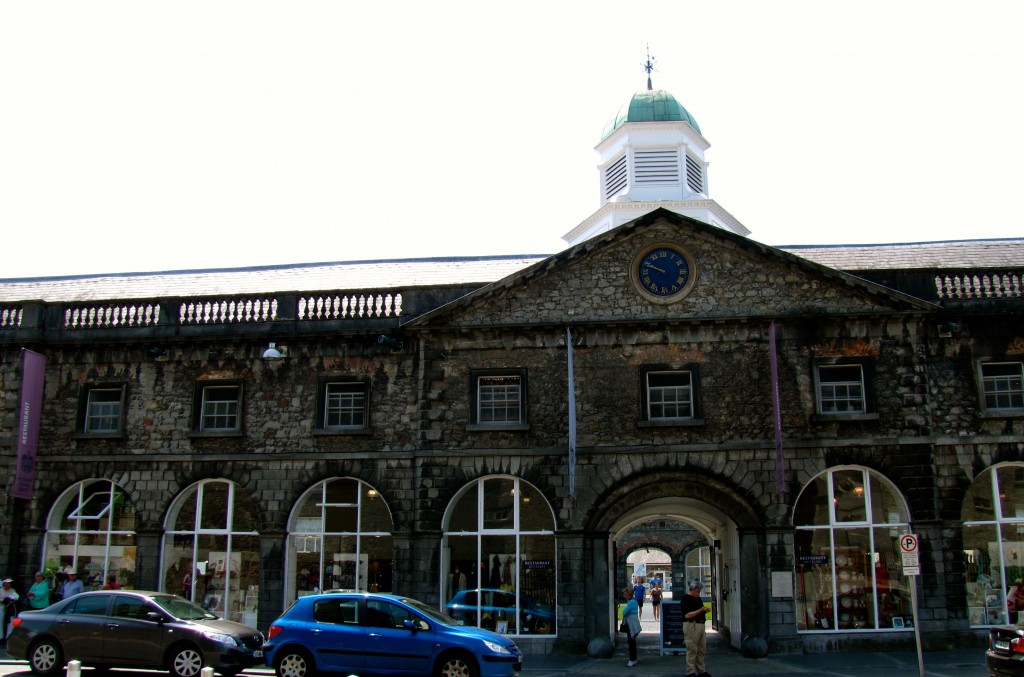 See, Butler House is named after the Butler family, hereditary Earls of Ormond. They held Kilkenny Castle, and built the buildings that are now the Design Centre and Butler House. So there's an arrangement between Butler House and the Design Centre for providing breakfast.
After breakfast, I wandered down to the Shee Alms House, which is the tourist information office, to join up with my walking tour.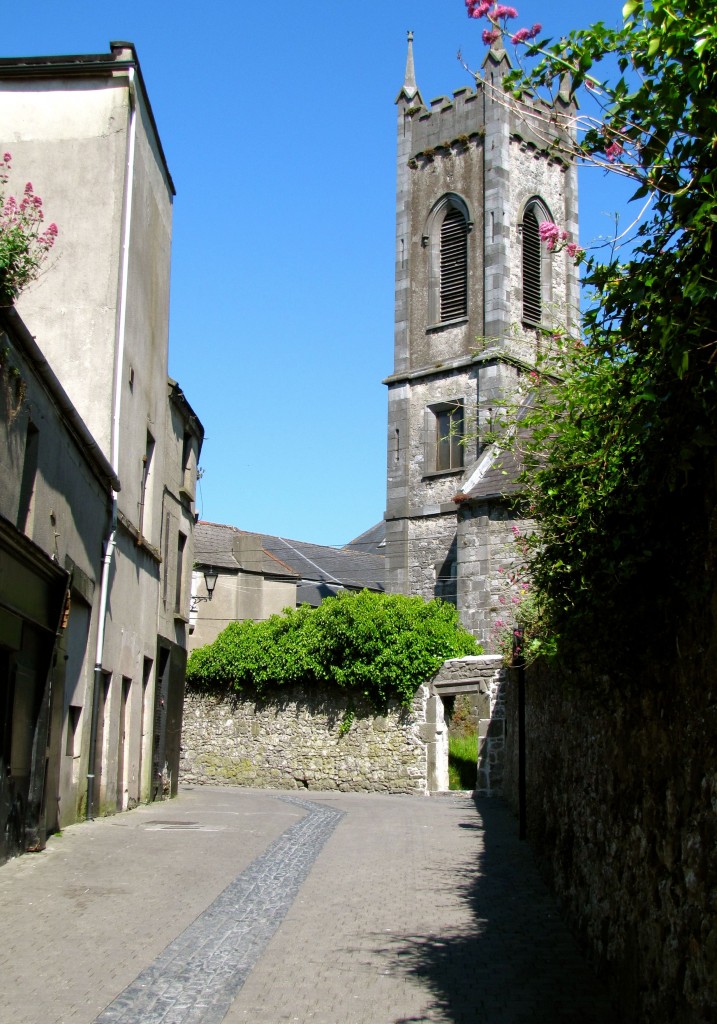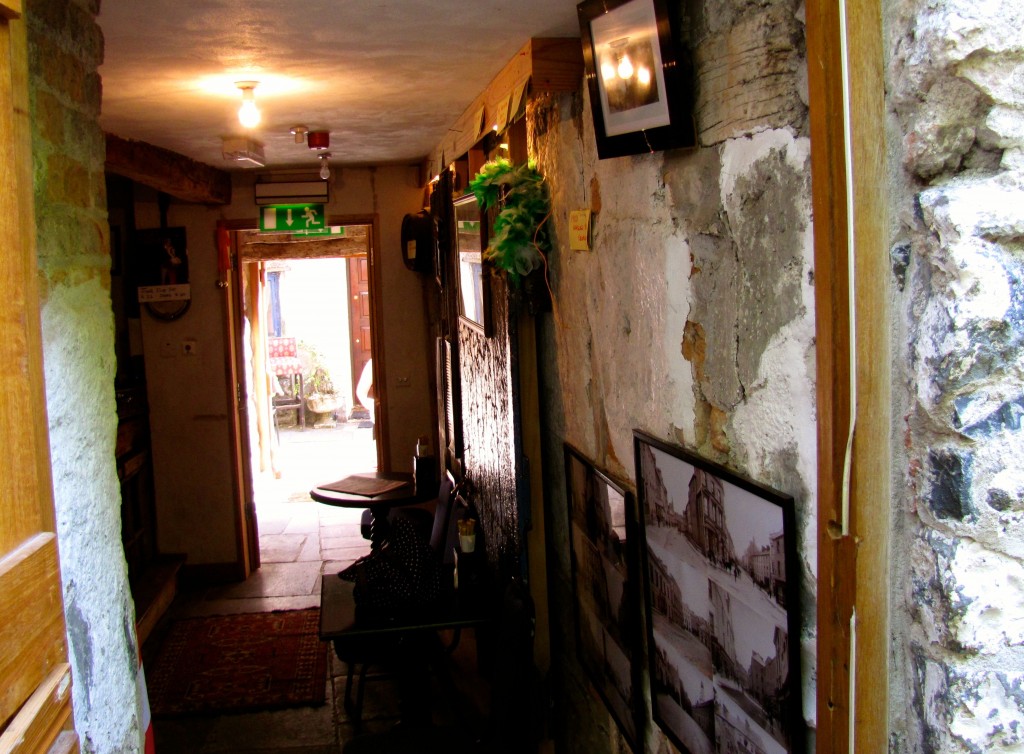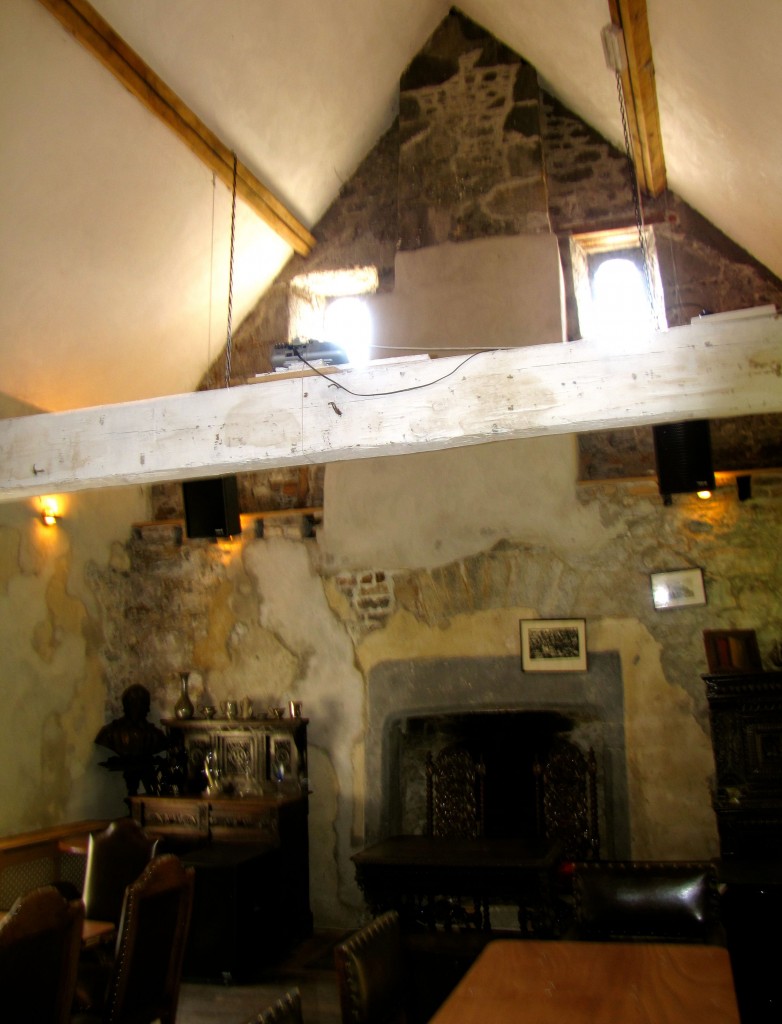 I came back here after wandering around all afternoon and asked for something cool and refreshing. They served me this amazingly delicious and cooling lemongrass ginger fizzy lemonade. It was great, and the folks there were very friendly and welcoming. Also, very cool to be having a drink in an Elizabethan tavern.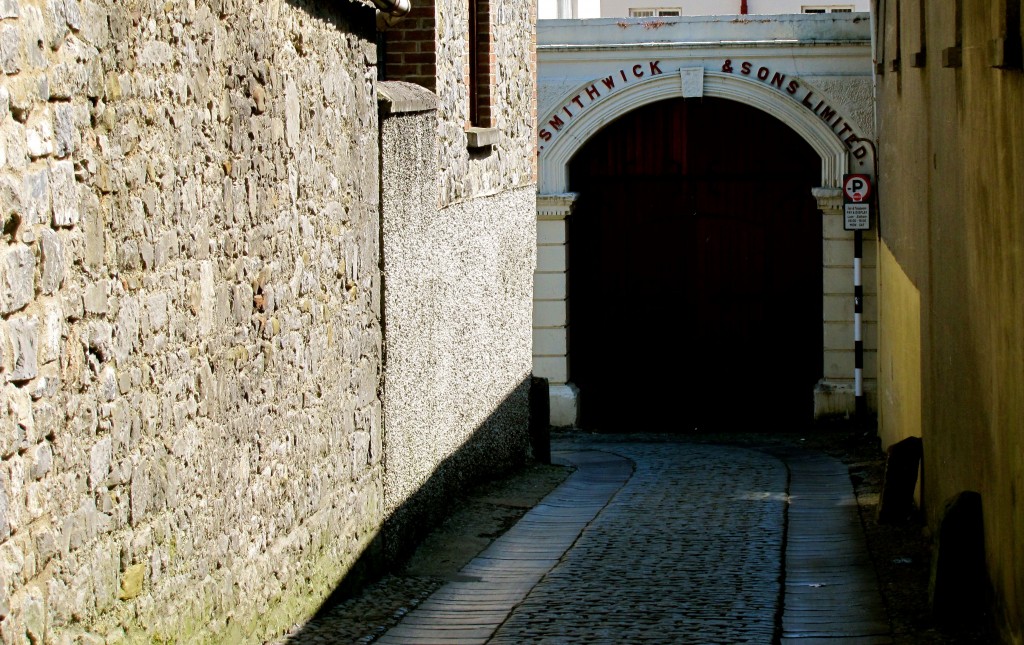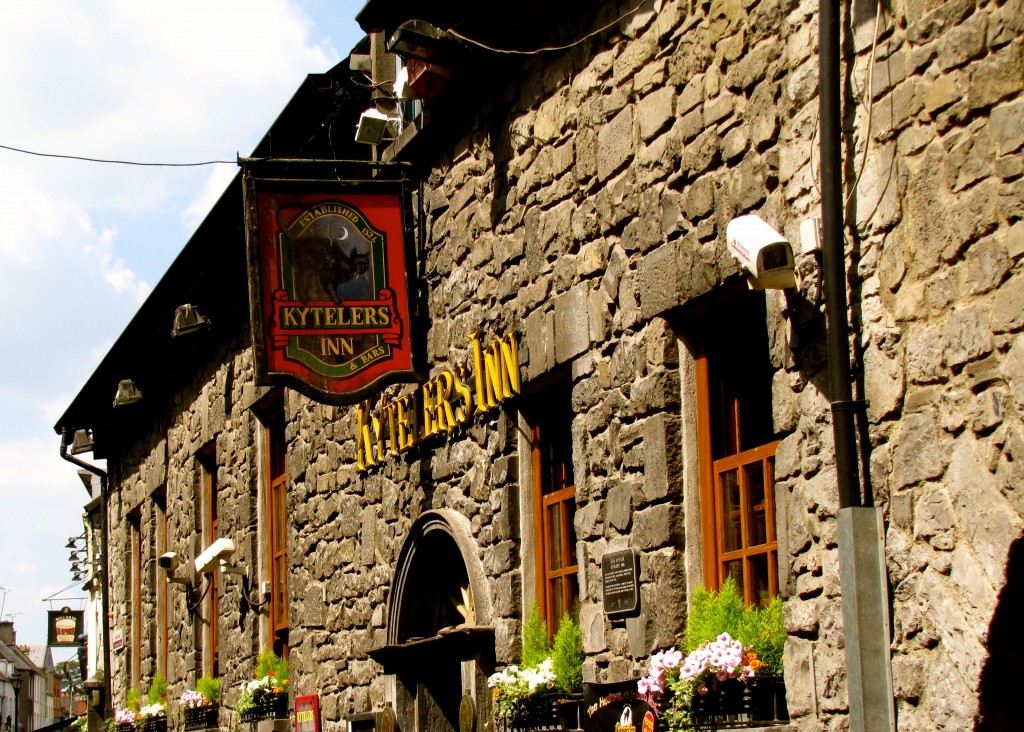 So, here's the story. It's not very nice. Alice Kyteler was the sheltered daughter of a wealthy moneylender. She inherited this building, and lived in it her whole life. She married four times, poisoning at least her first three husbands with arsenic, and maneuvering the rest of her family to make sure that all her money and possessions would go to her eldest son, William Outlaw. When her fourth husband became ill, he sent for a bishop and accused her of witchcraft.
Alice had money and connections, which allowed her to arrest the bishop when he arrived. She was able to hold him for seventeen days, before the bishop's own friends managed to win his freedom. Alice, her son William, and her maid Petronella were all accused of witchcraft and other crimes and brought to trial.
Alice managed to escape to England, completely evading her sentence. William paid to have the cathedral re-roofed, a costly endeavour, and was deemed to have repented. Petronella, with no money and no powerful friends, was whipped up the High Street and burned alive.
As I said, it's not a very nice story. But interesting.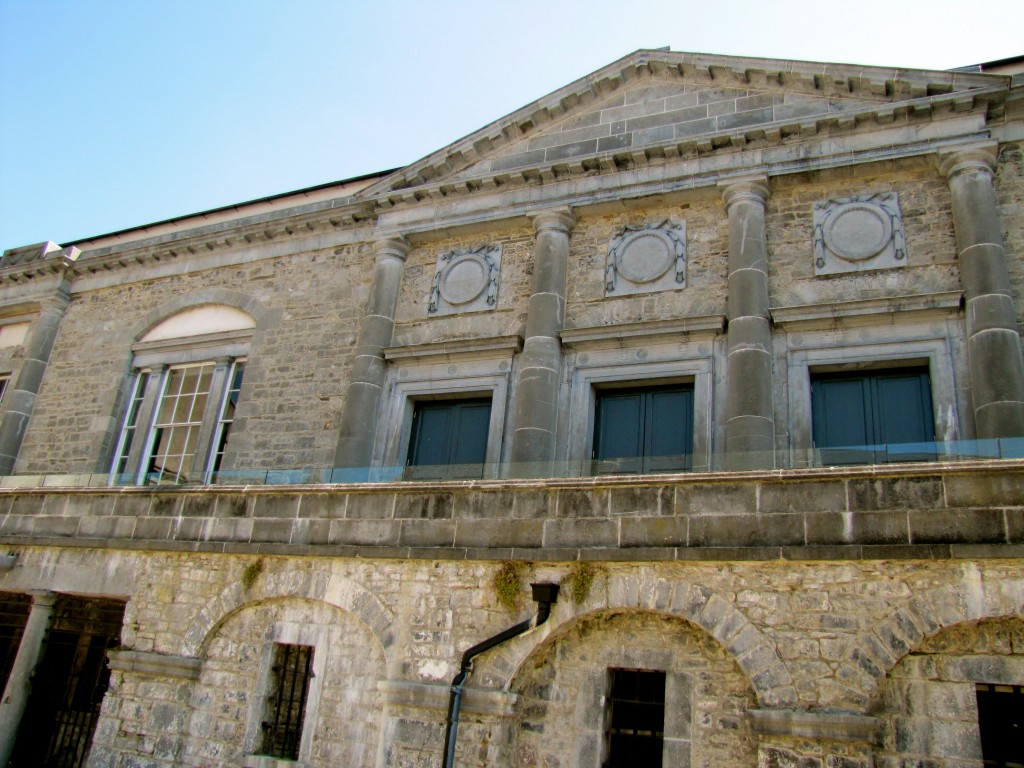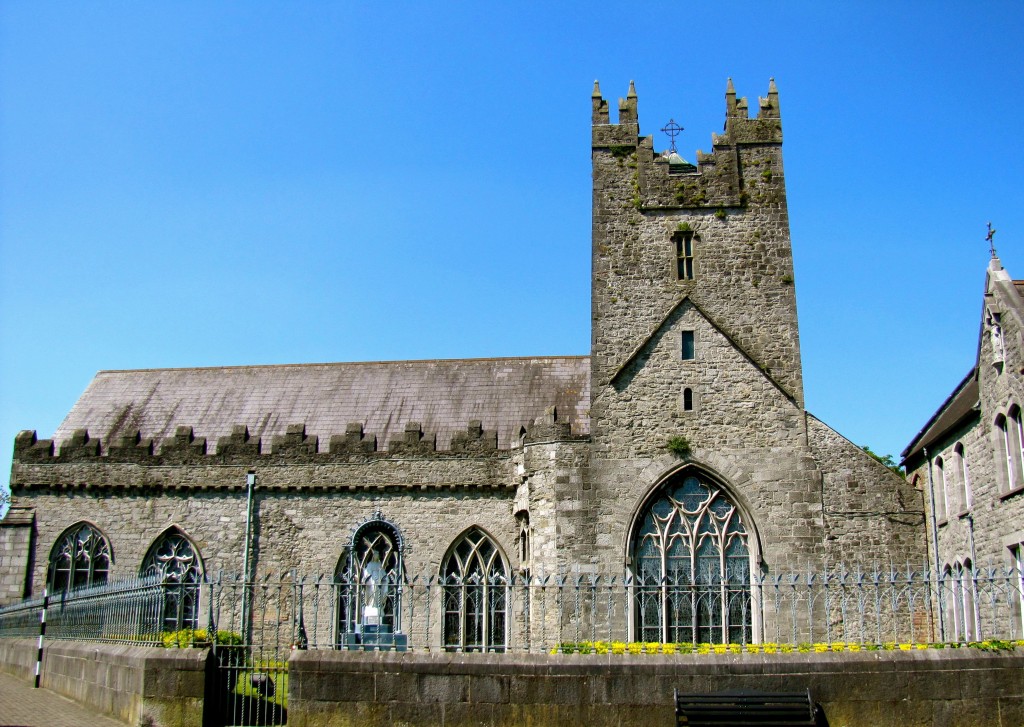 This was about the end of the tour. Our guide3 did tell us a story about the Cats of Kilkenny. See, folks in Kilkenny are called Cats. This may or may not date back to the time when the city was besieged by Oliver Cromwell. One of the things the locals did to keep themselves amused during the long, boring stretches between the terrifying assaults, was bet on cat fights4 : they'd tie two cats together by their tales and let them go at it.
Now, this was against regulations, so one night an officer wandered by where one of these matches was taking place. To hide things, one of the soldiers drew his sword and slashed the cats' tails off. When the officer saw the tails, he allegedly thought the cats had eaten each other down to their tails. Hence the little nursery rhyme.
There once were two cats of Kilkenny
Each thought there was one cat too many
So they fought and they fit
And they scratched and they bit
'Til (excepting their nails
And the tips of their tails)
Instead of two cats there weren't any!
After the tour, I sat and had a cold drink, then went to check out Kilkenny Castle.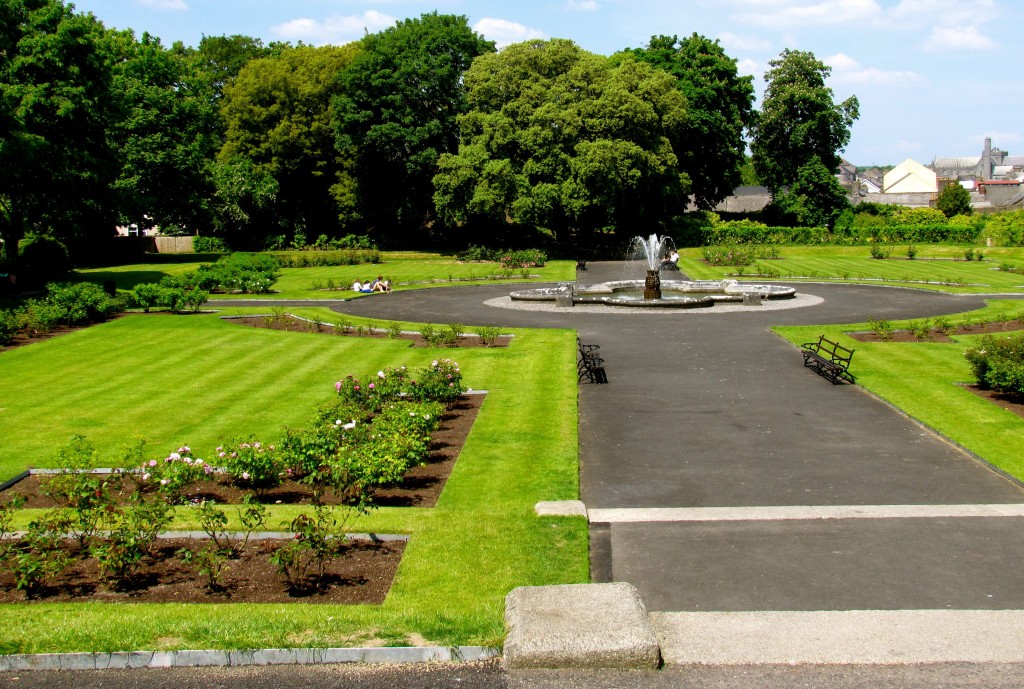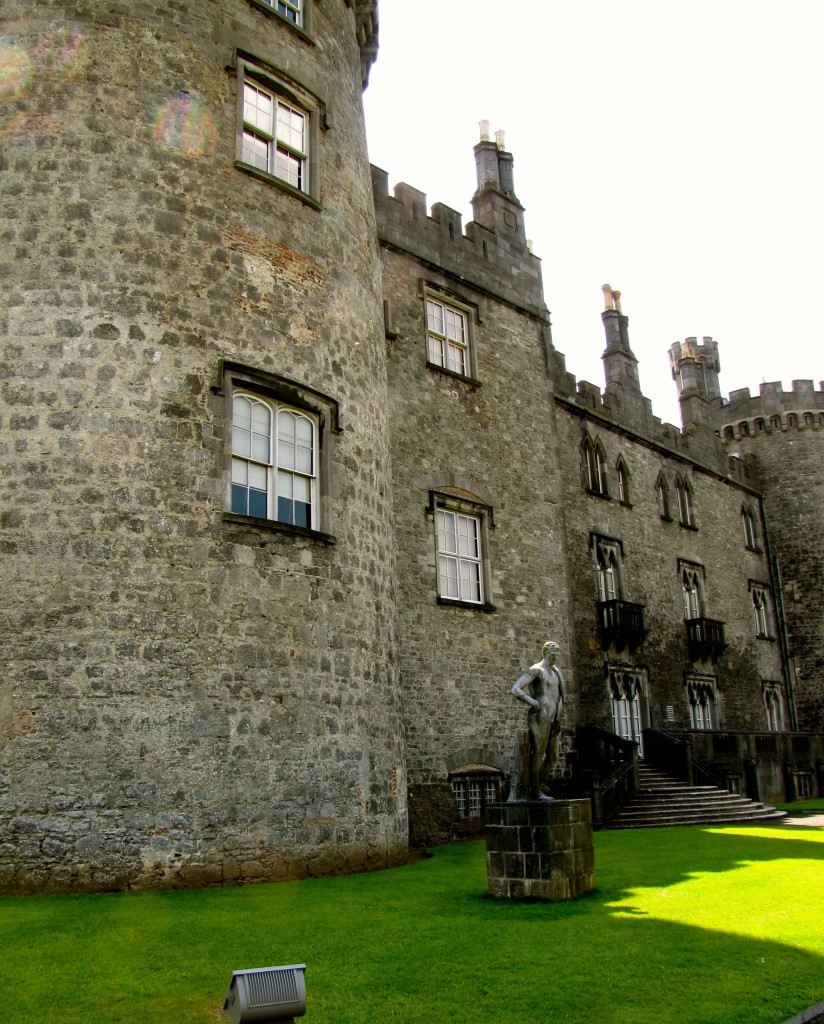 Photography is not allowed inside the castle. This is understandable, but regrettable, because the restored and reconstructed interior is absolutely amazing. I wish I could have taken a few pictures.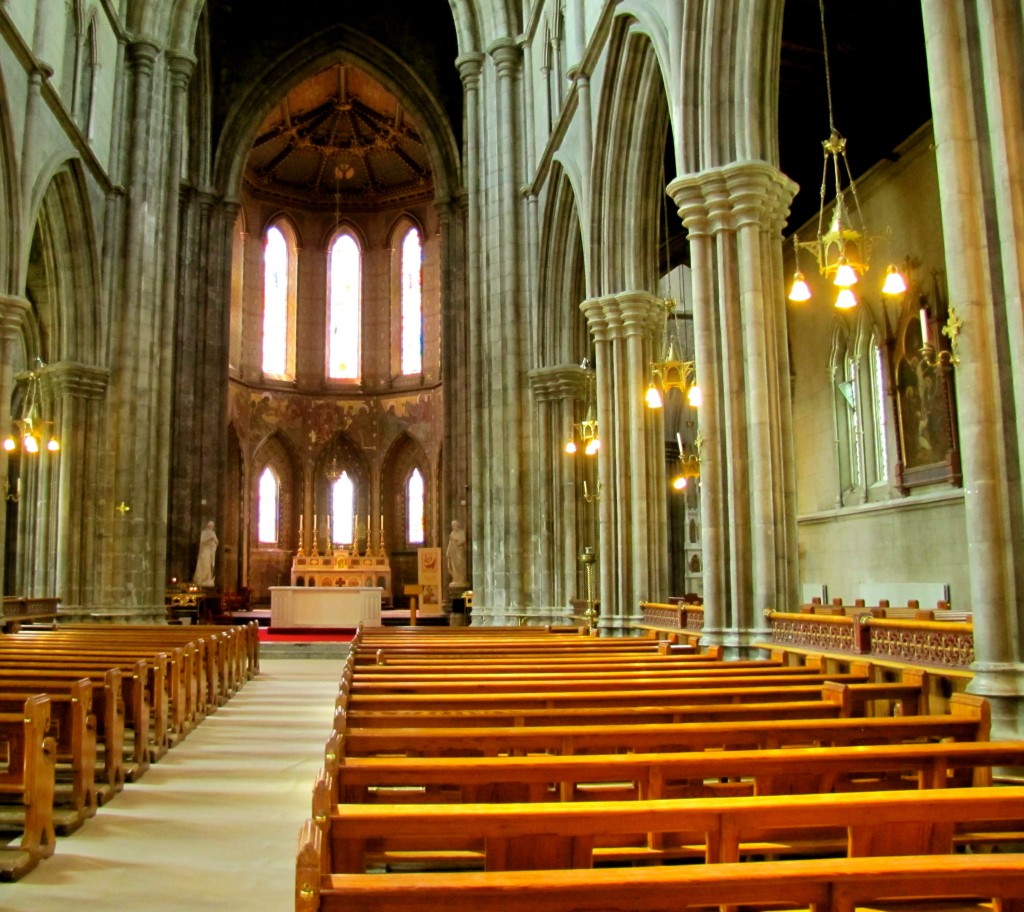 That was about the end of my endurance today. I went back to my rooms to have a shower and cool off before going back to Kyteler's Inn for dinner and more music. It was excellent again.
Now, that's enough blather. I've got a busy day tomorrow if I want to see the rest of the things I want to see in Kilkenny.
But seriously, folks. Come visit this city. It's amazing.