I'm back at the Old Rectory earlier today than yesterday. I want a good sleep before tomorrow's tour of the Giant's Causeway and Antrim Coast. And last night was a late night1.
Weather today was a mixed bag. There were periods of moderately heavy rain2, as well as some nice, sunny periods. I was riding on the City Sightseeing city tour, and my plan was to get off at Stormont to tour the Parliament Building, but it was closed for the bank holiday. It was nice to see the grounds, and I might have got off to wander the grounds a bit, but the rain was moderately heavy at that moment.
So I rode on back into Belfast, to Crumlin Road, which used to be called the Murder Mile because of the number of killings that have taken place there during the Troubles. And these were big parts of the reasons: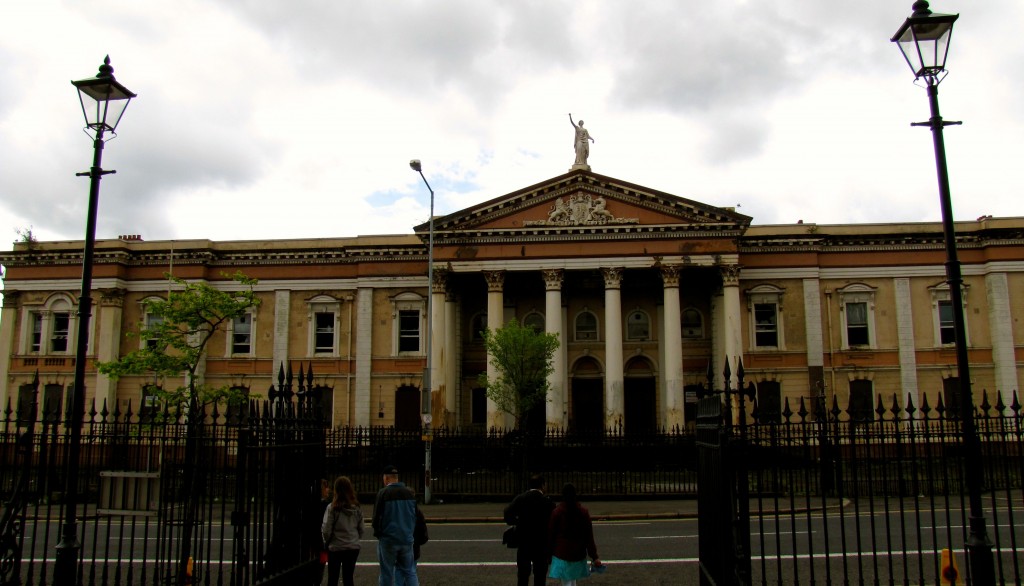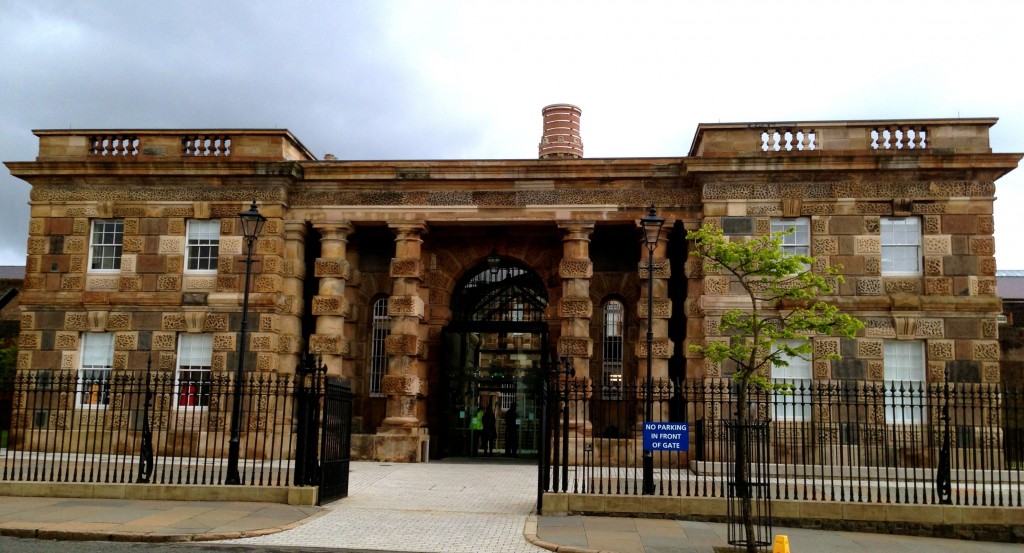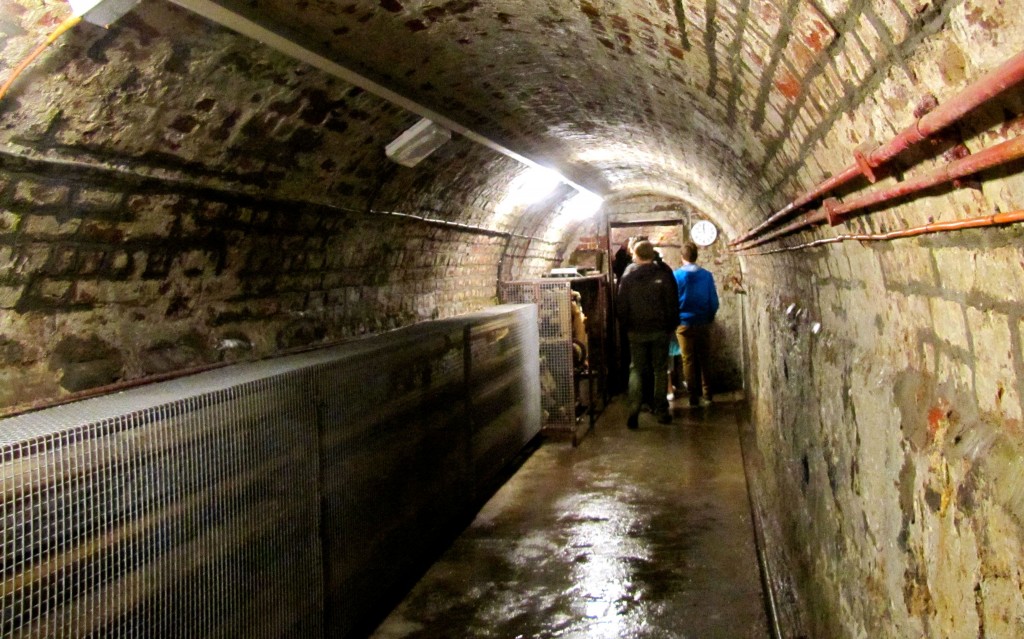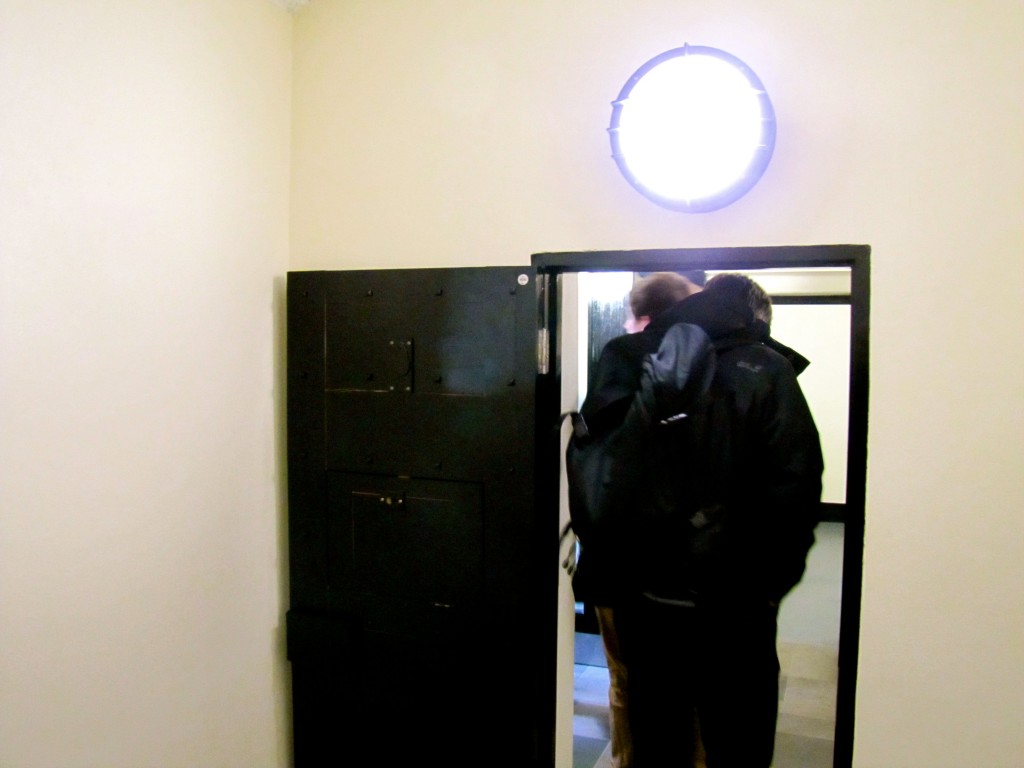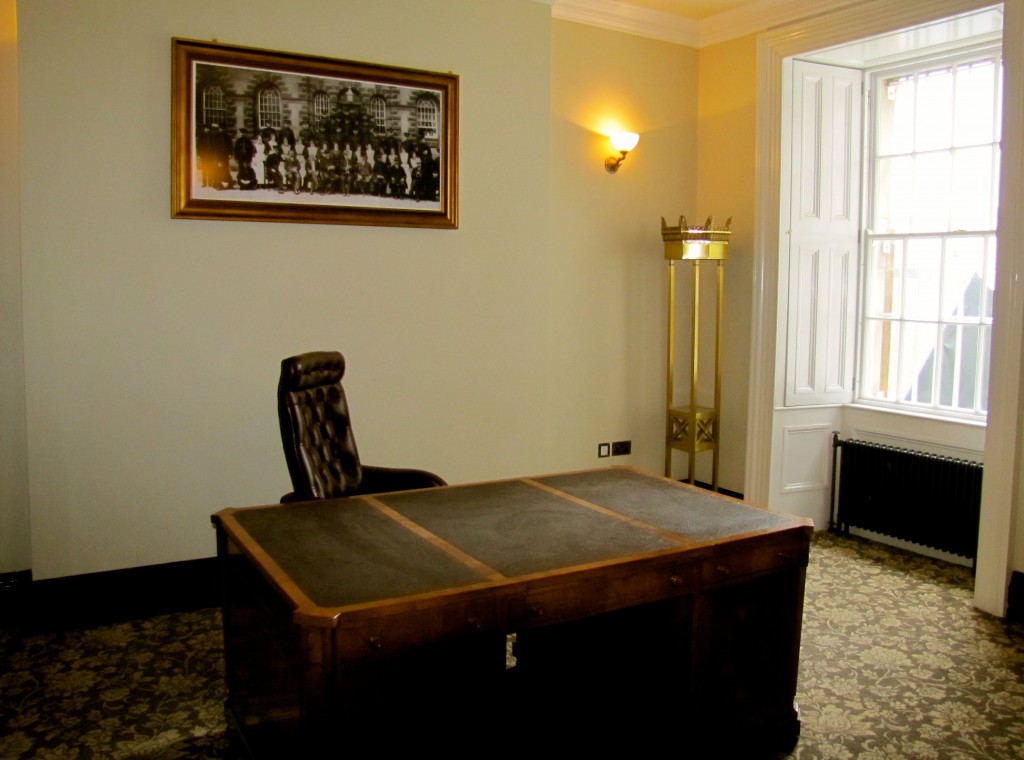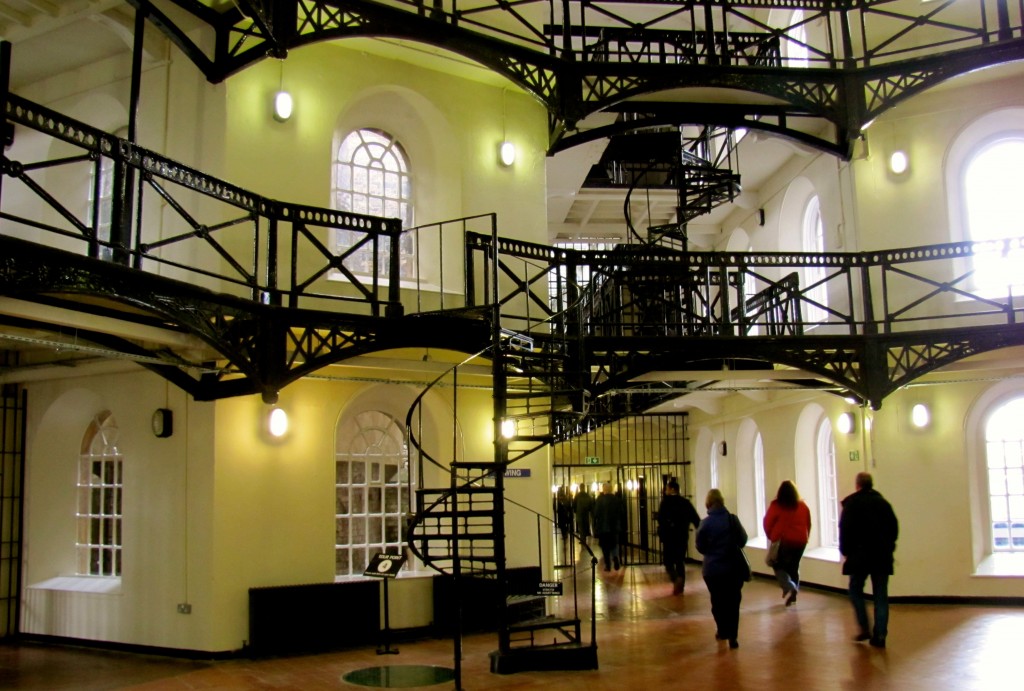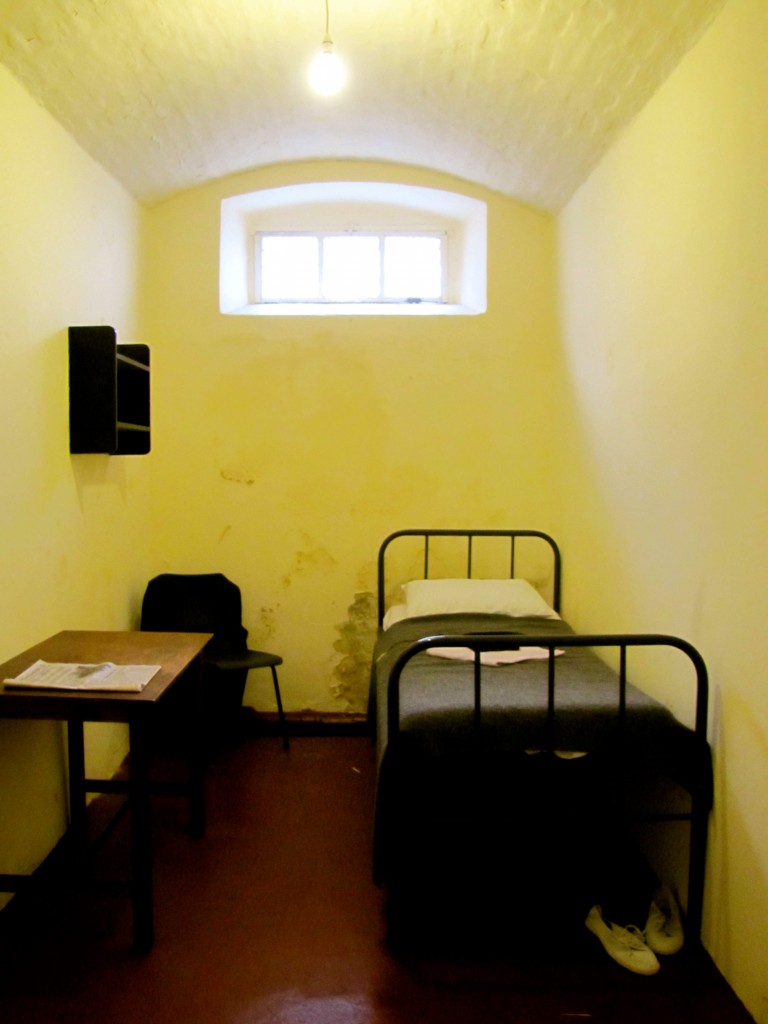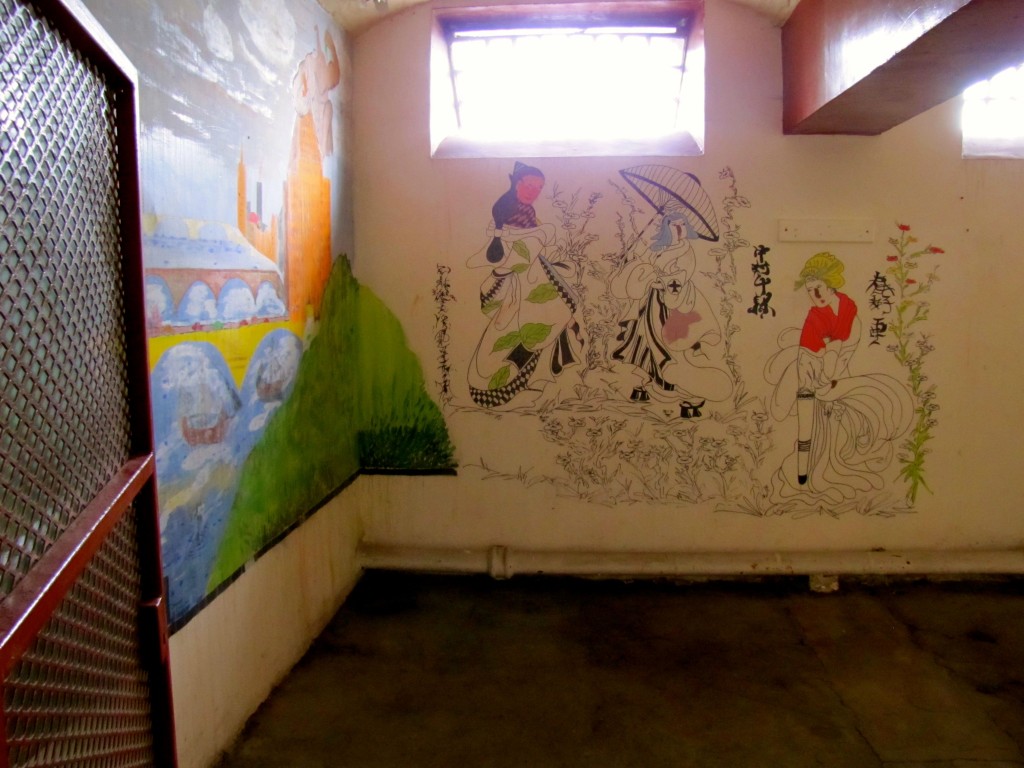 In addition, the condemned prisoner got a few extra perks – extra tobacco allotment, some stout from time to time, and so on. The whole prison had to be locked down if the condemned prisoner was being moved, taken out for exercise, or taken to bathe. Thus, there was a small washroom attached to the cell, with a toilet, sink, and a tall cupboard.
The cupboard held the restraints used to bind the prisoner when being taken to be hanged. At the time of execution, the prisoner would be bound here, ready to be led away, and then the guards would slide the cupboard away to reveal a door into the scaffold area. From the time of binding to the time of actual execution, only a few minutes would pass, with no time for the prisoner to bolt or struggle.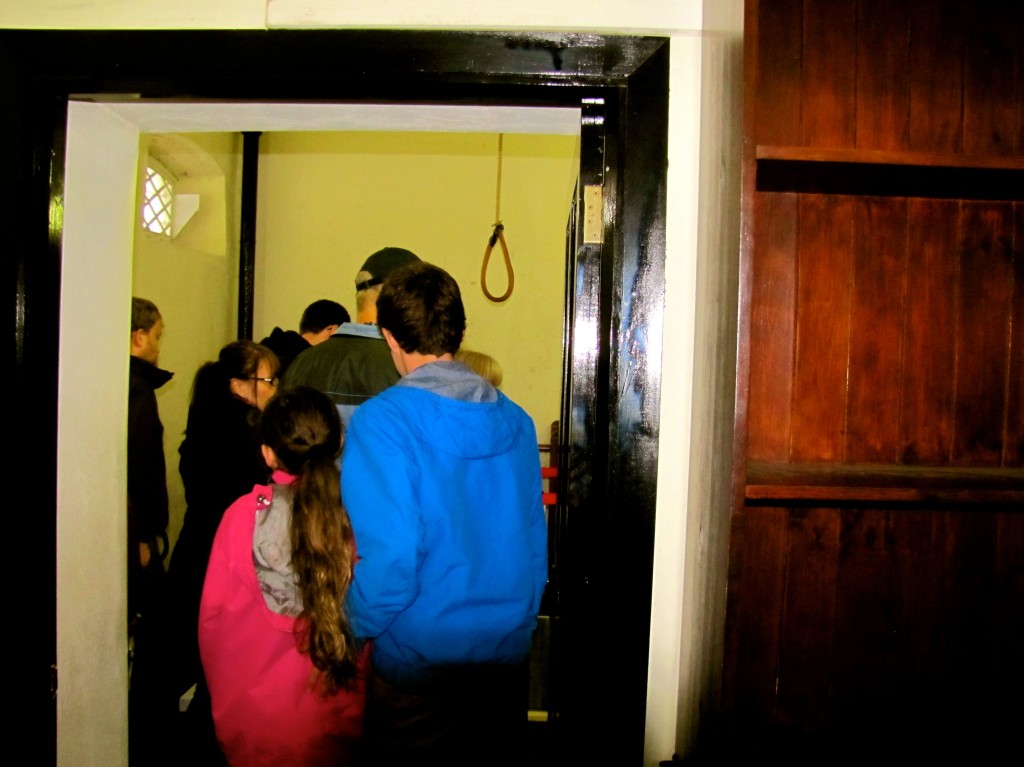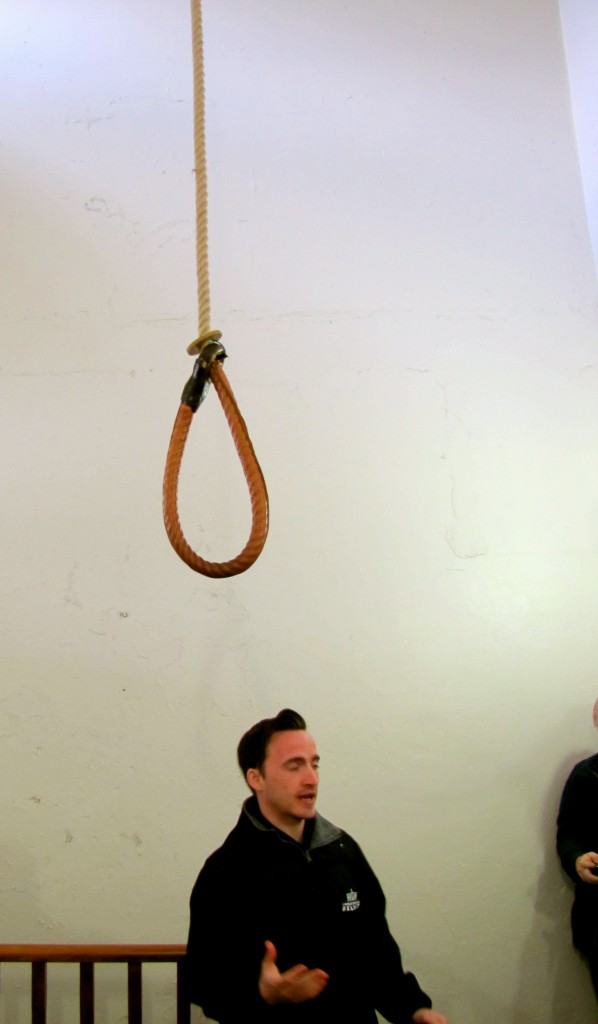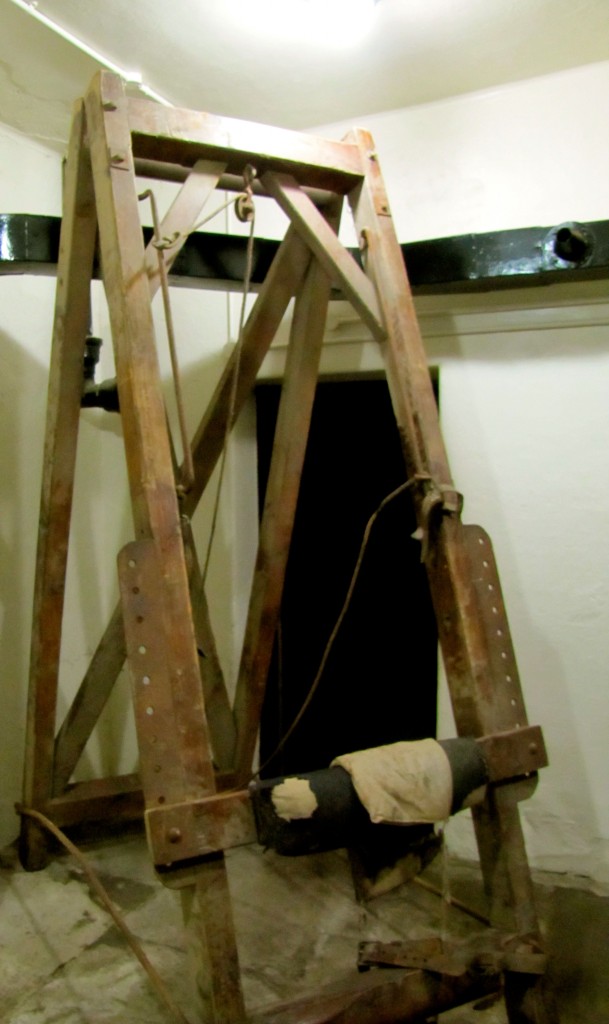 After that, I caught the tour bus back around Shankill Road, Falls Road, and the Peace Wall. Unfortunately, it had really started raining again, so I stayed on the bus back around to the city centre. I needed to get more batteries for my camera, anyway, and it was lunch time. So, I took care of those things, and looked at the time.
It was just about three by then, so while I could take the tour bus back somewhere, if I got off, there wouldn't be another one for me to get back on. I decided to do some walking around the downtown area and the cathedral quarter, instead.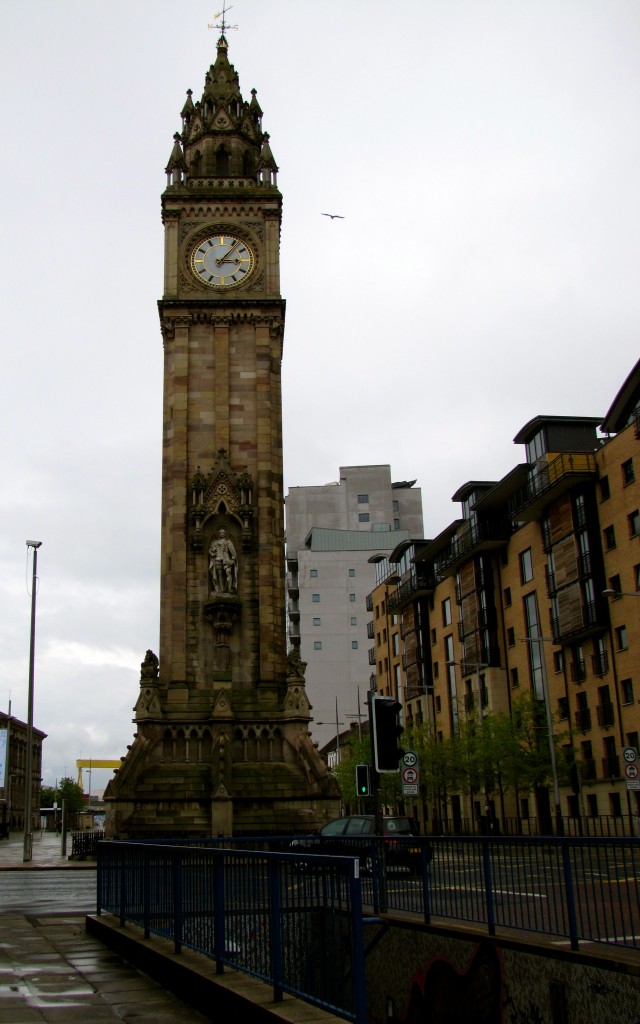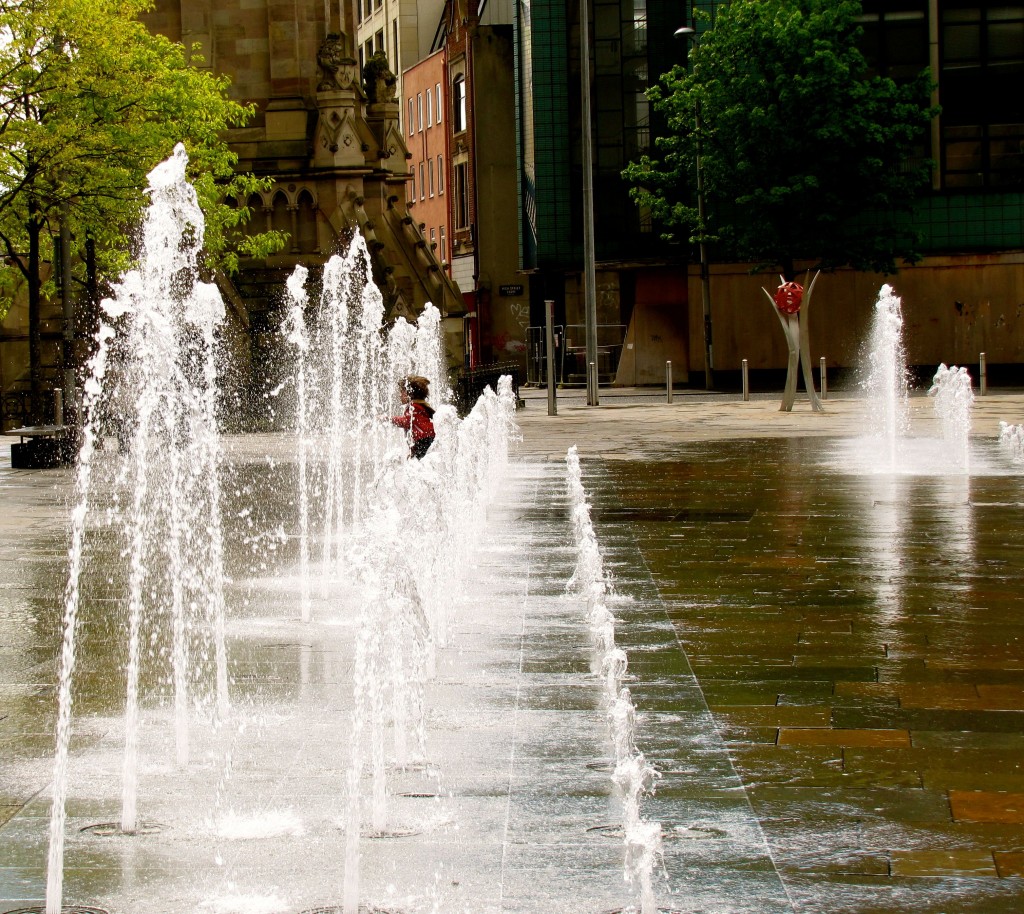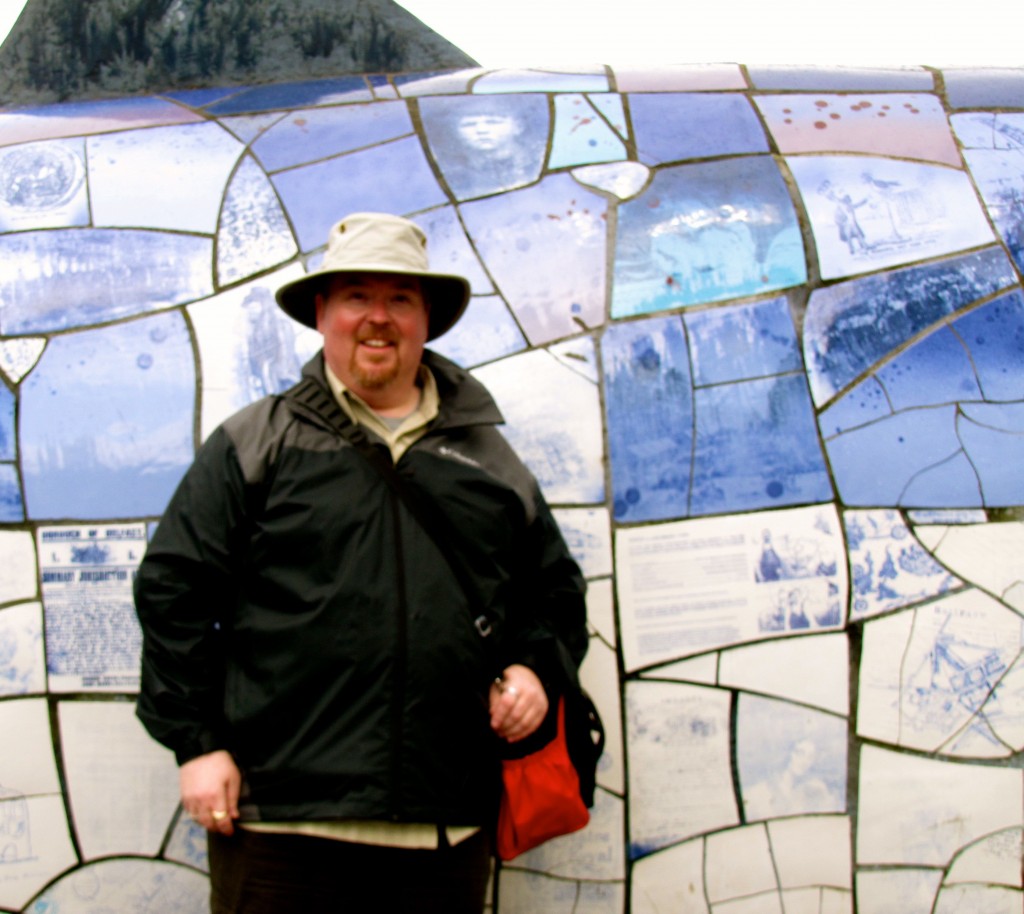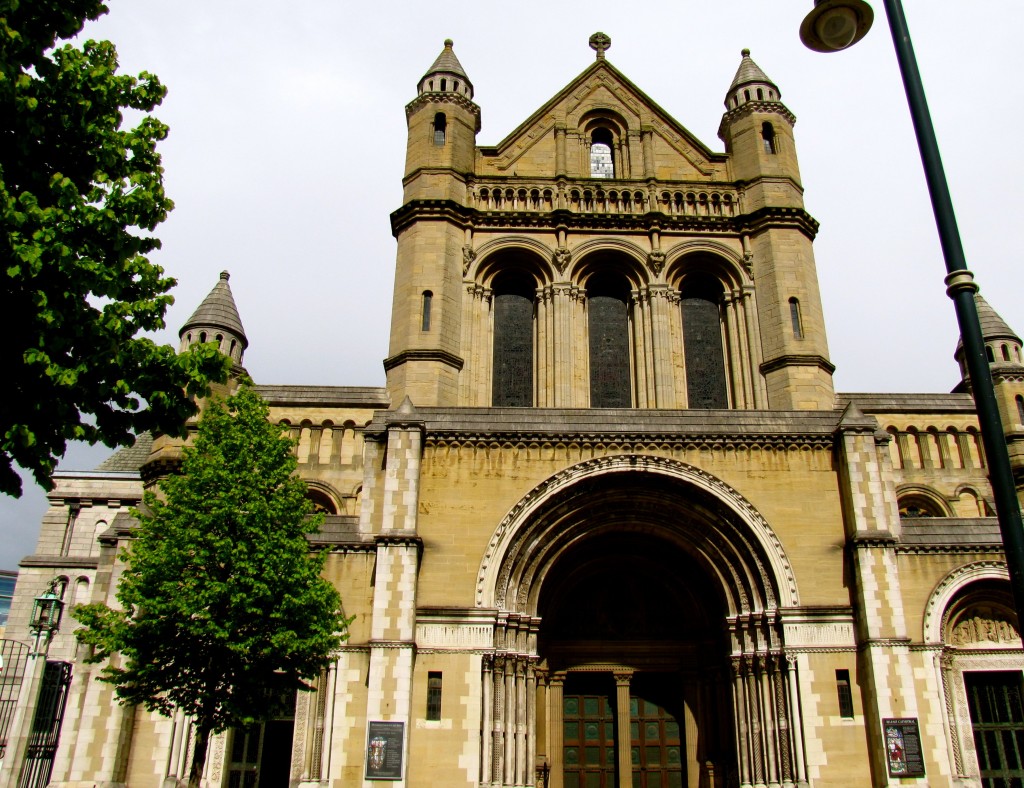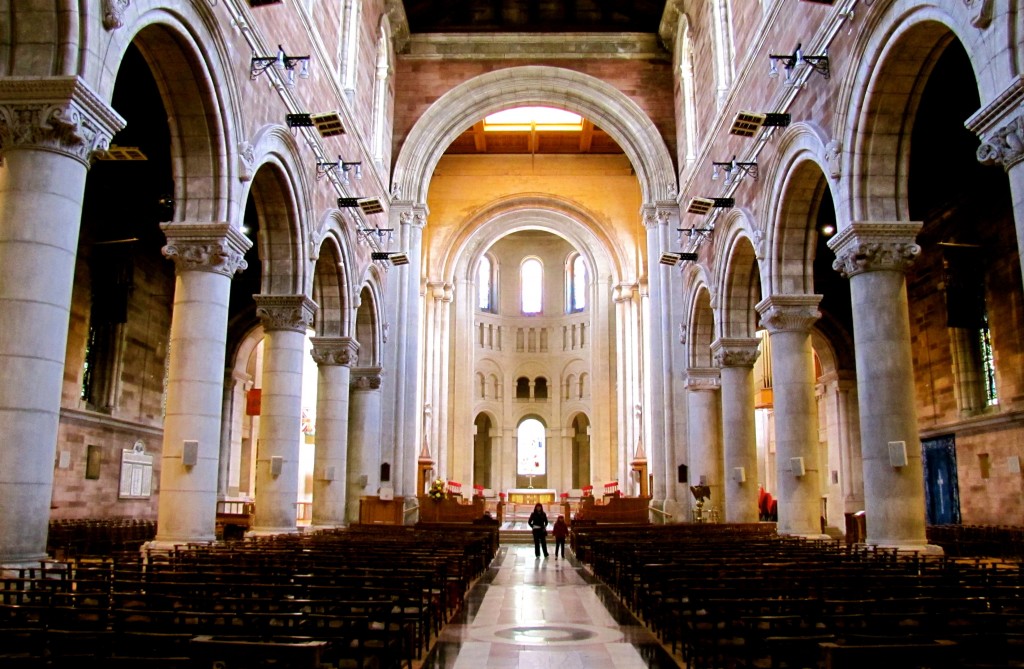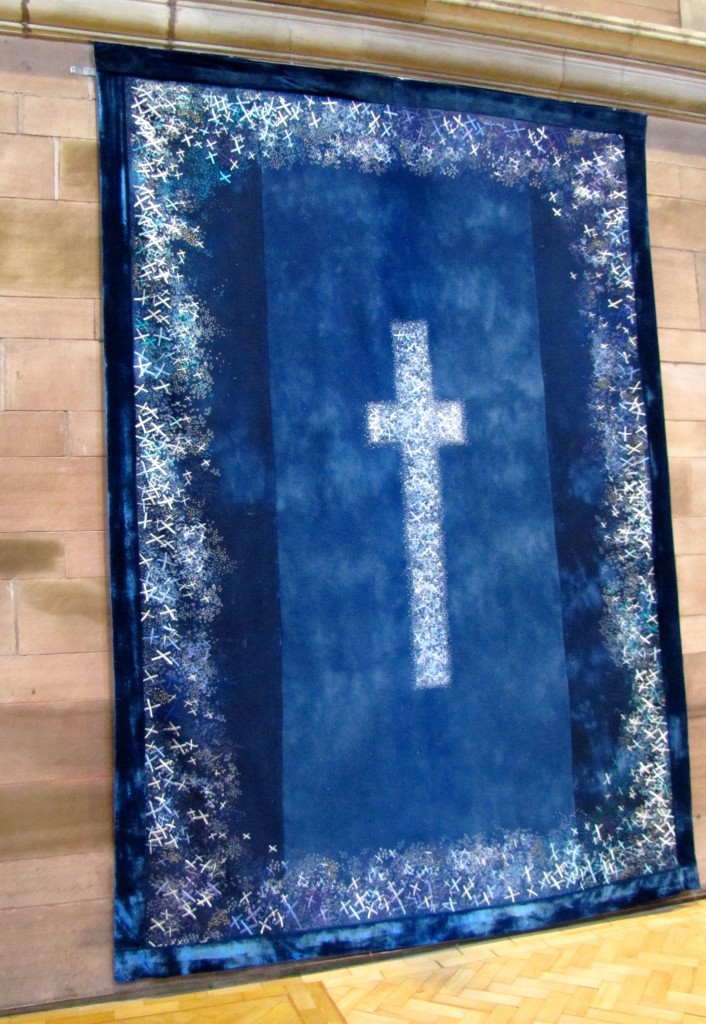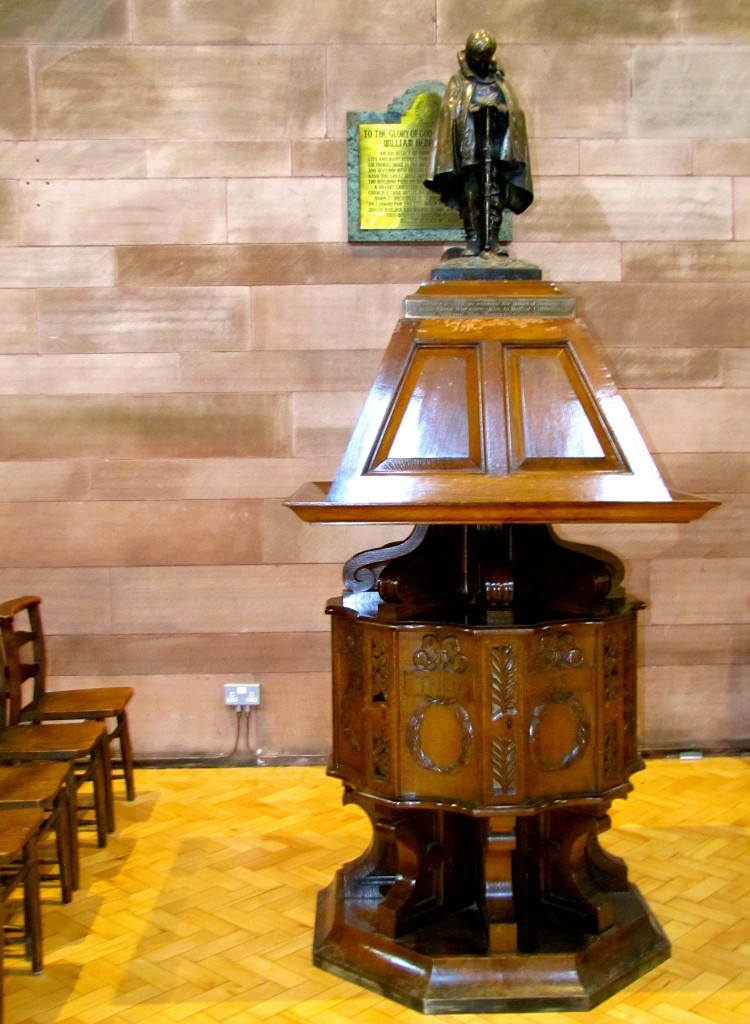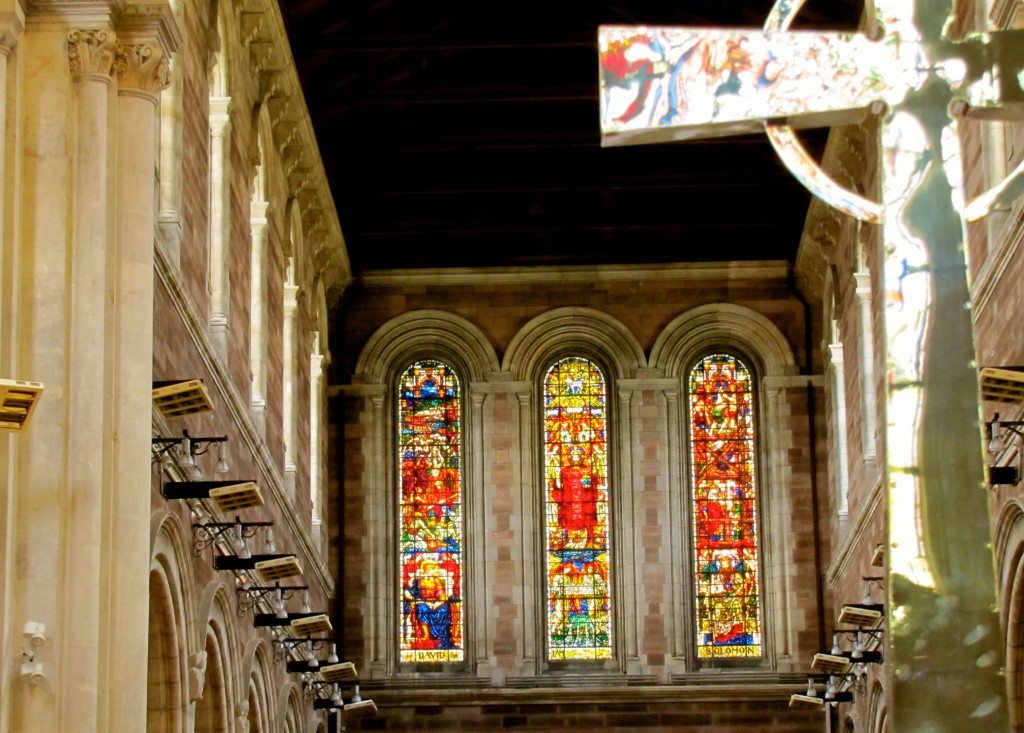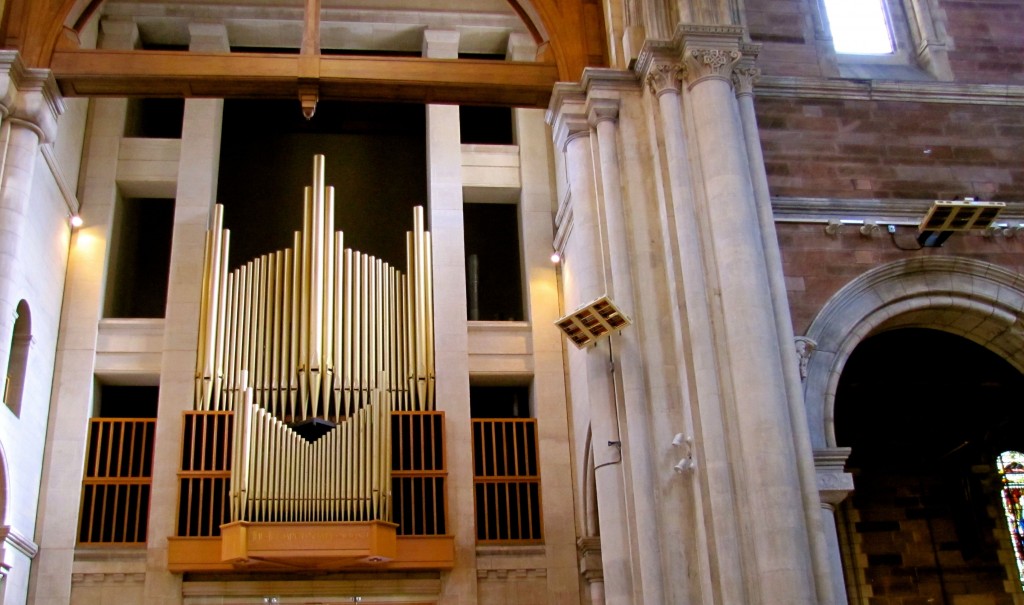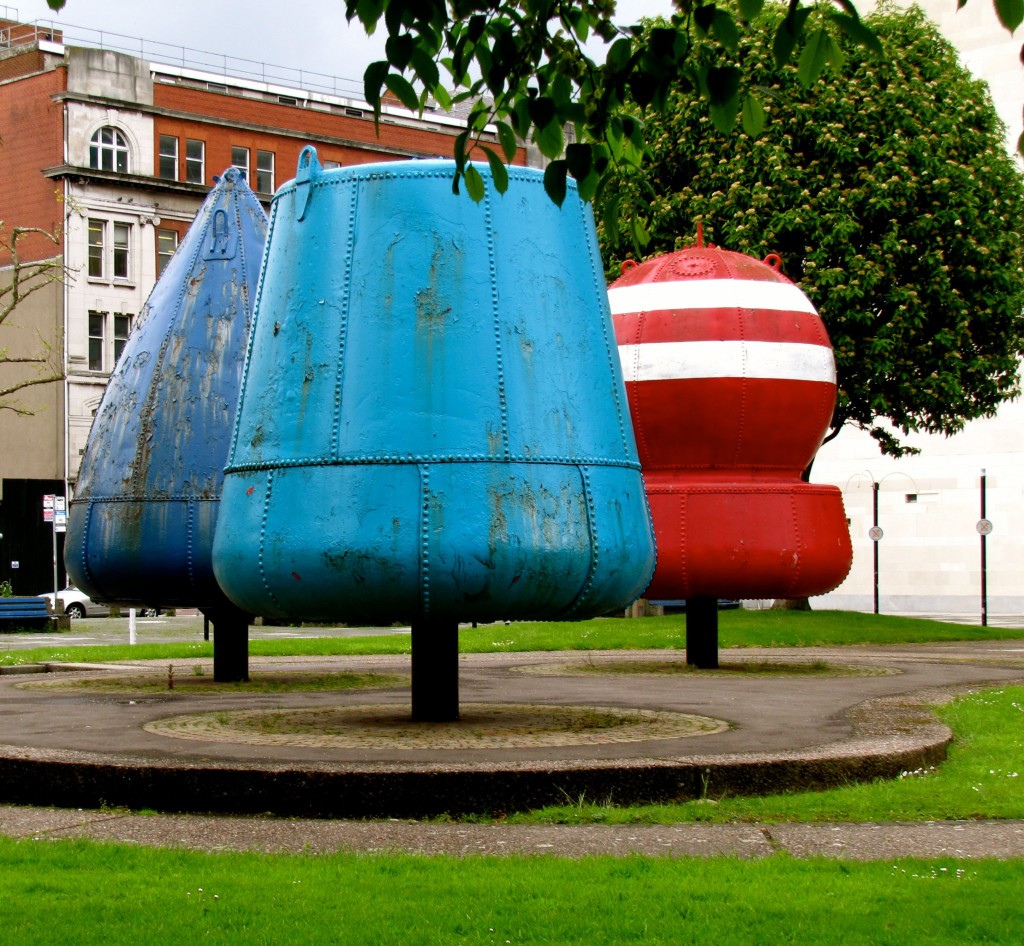 At that point, I was getting tired, so I walked back toward the bust stop, ducked into Tesco for a sandwich and some drinks to take back to the Old Rectory for dinner, and then spent the last couple of hours doing up this post.
Now, bedtime. Up early for the Giant's Causeway.
Mary here at the Old Rectory said, "You push yourself hard." My reply, "Only because I'm stupid." And then she says, "Well, at least you're honest." See? They know me here." [↩]
And, about half an hour ago, there was hail for about thirty seconds. [↩]