It was raining when I got up this morning. Not the quickly ended showers we had when I was in Dublin; constant, lasting rain. It kinda put a damper on my mood. So, I lingered over breakfast, then sighed, put on my hat, and went to take the Cork City bus tour.
There's lots of neat stuff to see in Cork City, but most of it is churches and, this being Sunday morning, you can't just go wandering in with a camera to have a look. And with the rain, there was no getting any decent pictures. I debated just giving up and going back to the guesthouse, but decided to try and make my way out to Blarney Castle instead.
By the time the bus reached Blarney, the rain had stopped. By the time I made it into the grounds, the sky was clearing up. And I got some good pictures.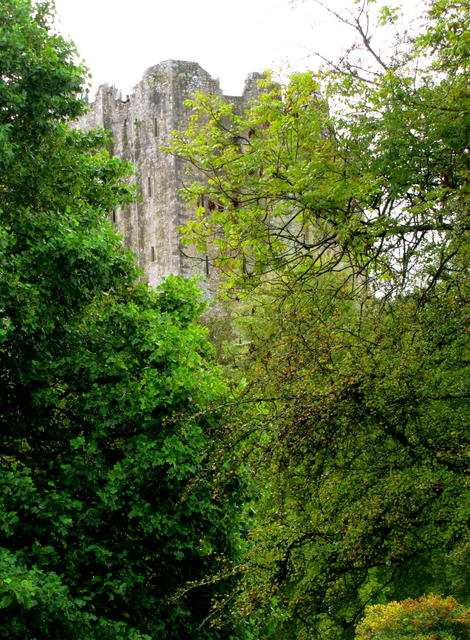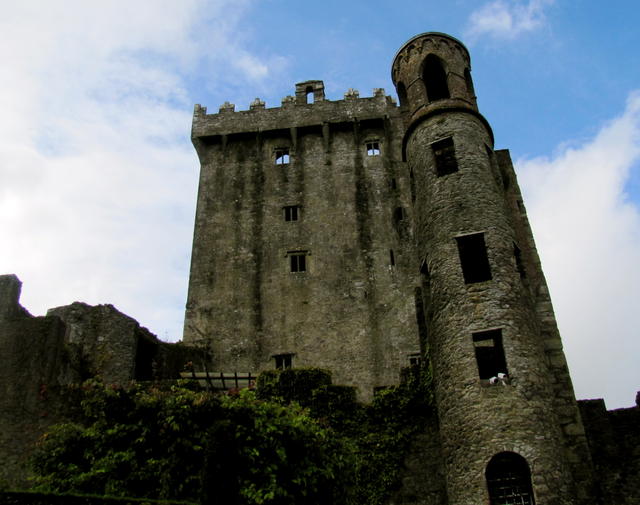 Yeah, I'm a tourist. I wanted to climb to the top of the castle and kiss the Blarney Stone. Turned out to be far more of a challenge than I had anticipated. To get to the top of the castle, you climb about a hundred steps1. This may not sound like a big deal, but they are tiny, worn steps in very tight spiral stairways. I'm not claustrophobic, nor am I acrophobic, but I am afraid of slipping on wet, uneven, little stone steps and rolling all the way down to the bottom.
But I soldiered on and, when I got to the top, the bit where you have to lean out over a hundred-foot drop – backwards, mind you – to kiss2 stone in the underside of the battlement, well, that bit didn't seem so bad. I lay down, leaned out, realized I was about to die, and then gave the rock a big smooch and it was over3.
Interestingly – and happily – the way down is a lot easier than the way up4, with wider, less break-kneck steps. It took about half the time to get down that it did to get up. All-in-all, the whole endeavour took the better part of an hour from entering the grounds.
But there was a lot of other cool stuff on the grounds besides the castle and the Blarney Stone, so I went looking around.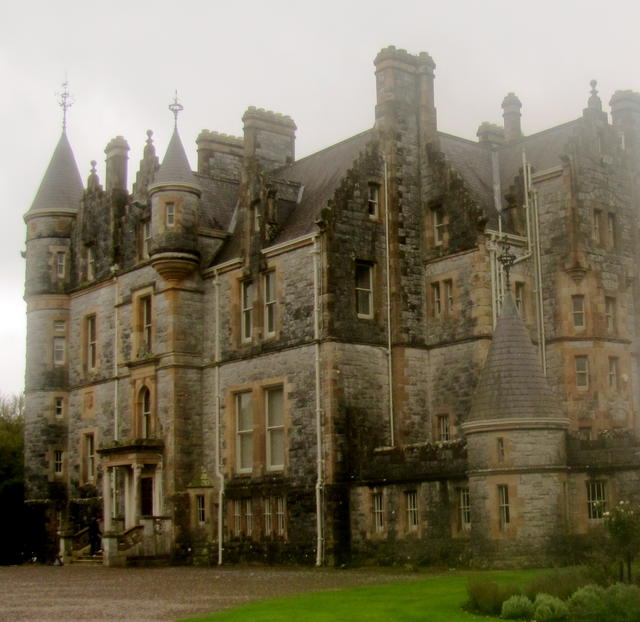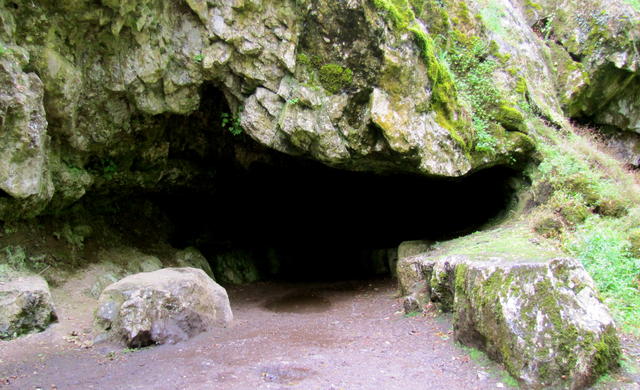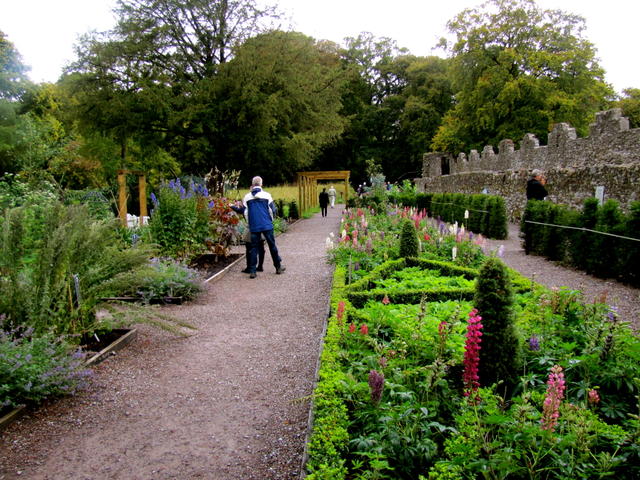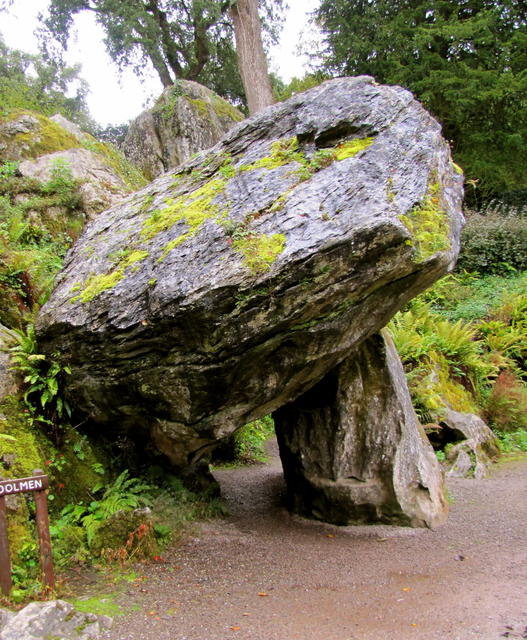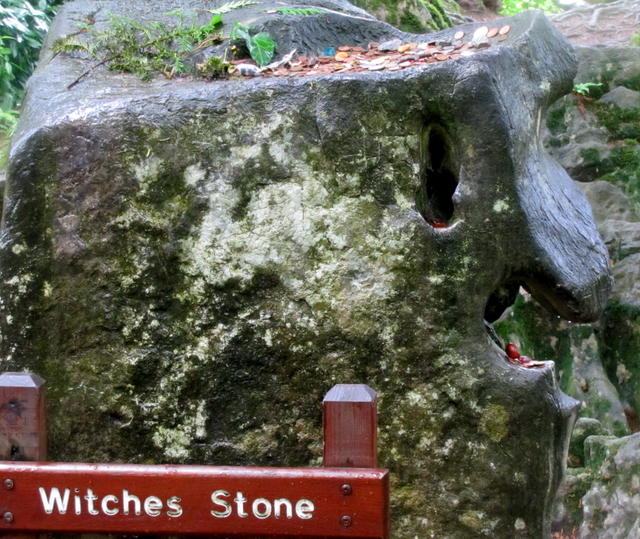 After wandering around the castle grounds for a couple of hours, I caught the bus back to Cork City. The weather was nice enough that I took a little walk to get a couple of pictures. It's not much, but it's something.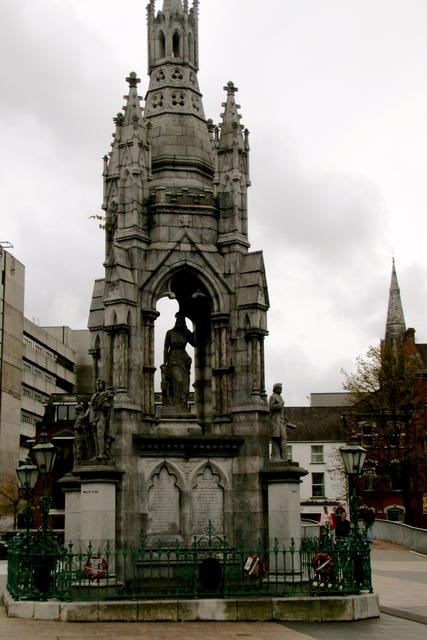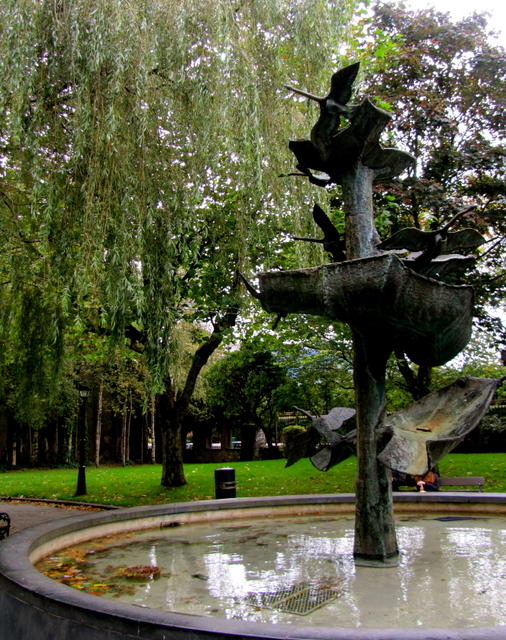 And that's about it for Cork City. Tomorrow, I make my way to Portmagee.