**Note**

I started writing this last night, and began falling asleep as the pictures were loading. I couldn't be bothered to go back and change all the references to "today." You'll have to live with it.
Quick update tonight. It's late and I'm tired((Starting to be a recurring theme, huh?)).
My plan for today was to walk along the riverwalk on the south bank of the Thames, find the giant dead parrot sculpture, see Romeo and Juliet at Shakespeare's Globe, then make my way to Piccadilly Circus and the Prince of Wales Theatre to see The Book of Mormon. As has become traditional, I started at Tower Hill, and took a stroll across the Tower Bridge to the south bank.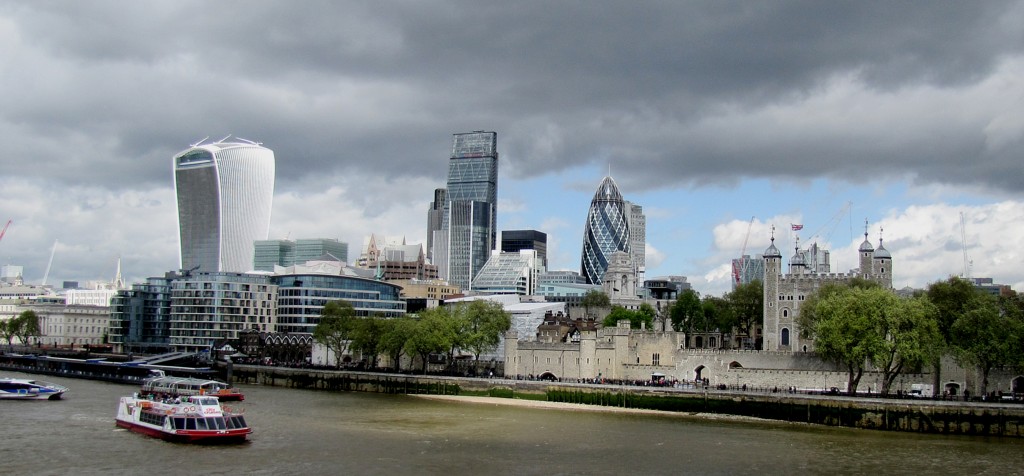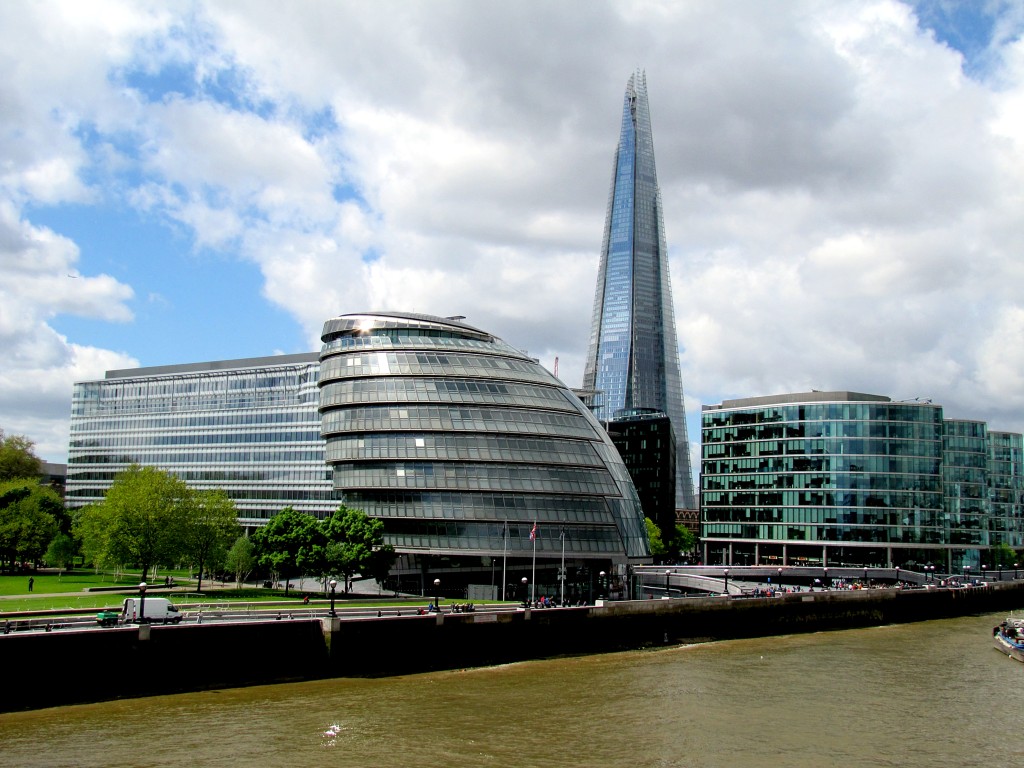 Okay. The parrot story. One of the reasons I was walking this way to get to Shakespeare's Globe was that I had read this story a couple of months ago. I thought it would be very cool to get a picture of the giant parrot, perhaps even a picture of me with the giant parrot. Unfortunately, I hadn't looked closely at the date of the article.
Then I made it to Shakespeare's Globe1, and saw Romeo and Juliet.
Now, I've said before that Romeo and Juliet isn't one of my favourite plays. That said, this production was amazing. They did some remarkable things with the staging, the music, and the switching of roles2. Benvolio was not, as is often the case, a crap actor – the actor playing him was also Friar Lawrence, and showed how Benvolio can be an amazing character.
While all the actors were fantastic, I have to single out the woman who played Juliet. It was pretty much the first performance I have seen where Juliet had a perfect mix of spoiled and naive, and really felt like an overly-romantic thirteen-year-old. Just wonderful.
After that, it was time to start heading to Piccadilly Circus, so I decided to walk across the Jubilee footbridge.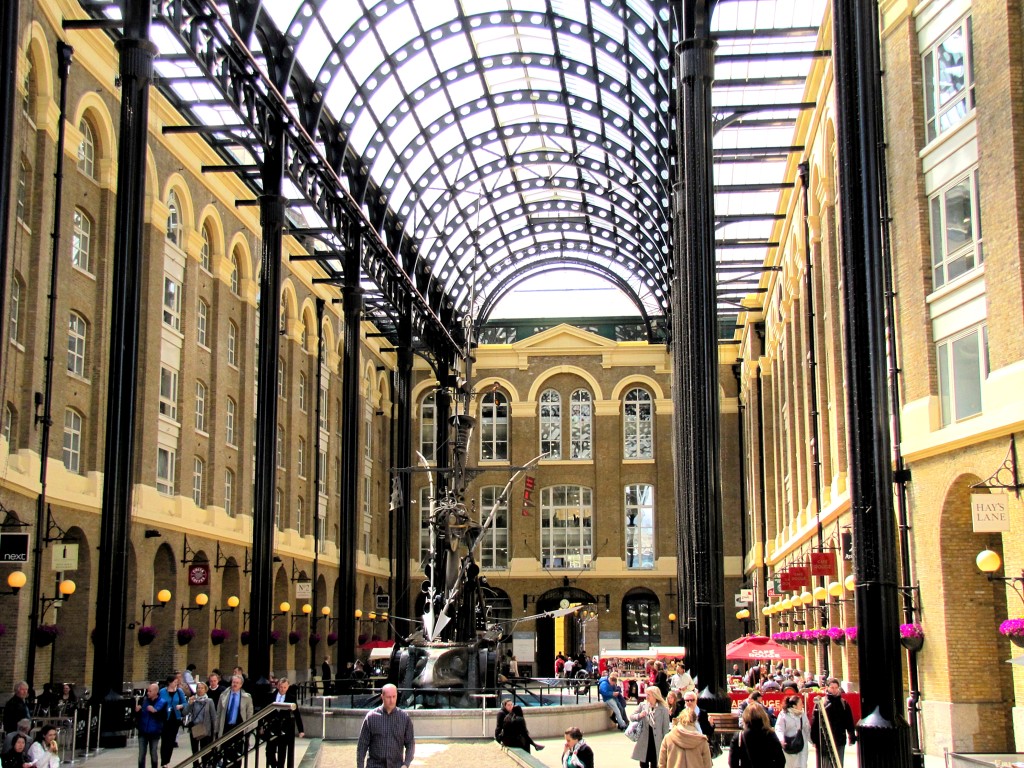 From across the footbridge, it was a quick tube ride to Piccadilly Circus. I picked up my tickets, and had my first sit-down dinner in the UK. I went to a place called Scotch Steak House. The food was okay, and the decor was not bad, and the prices were pretty high, but the service was out of this world. My waiter seemed to be everywhere, doing everything, always happy and friendly and helpful.
The Book of Mormon was amazing. It was a much deeper show, talking about truth and belief and right and wrong, and also about colonialism and inclusion. Because it's by the South Park folks, it also had a lot of toilet humour, which worked, as it always seems to in their hands. If you know something about the LDS church, the humour is extra biting, because you realize that some of the insane stuff said on stage is not made up. Even if you don't know, though, it's a funny, funny show. I was laughing so hard I was crying at a couple of points.
On my way back to the tube station, I snapped this picture.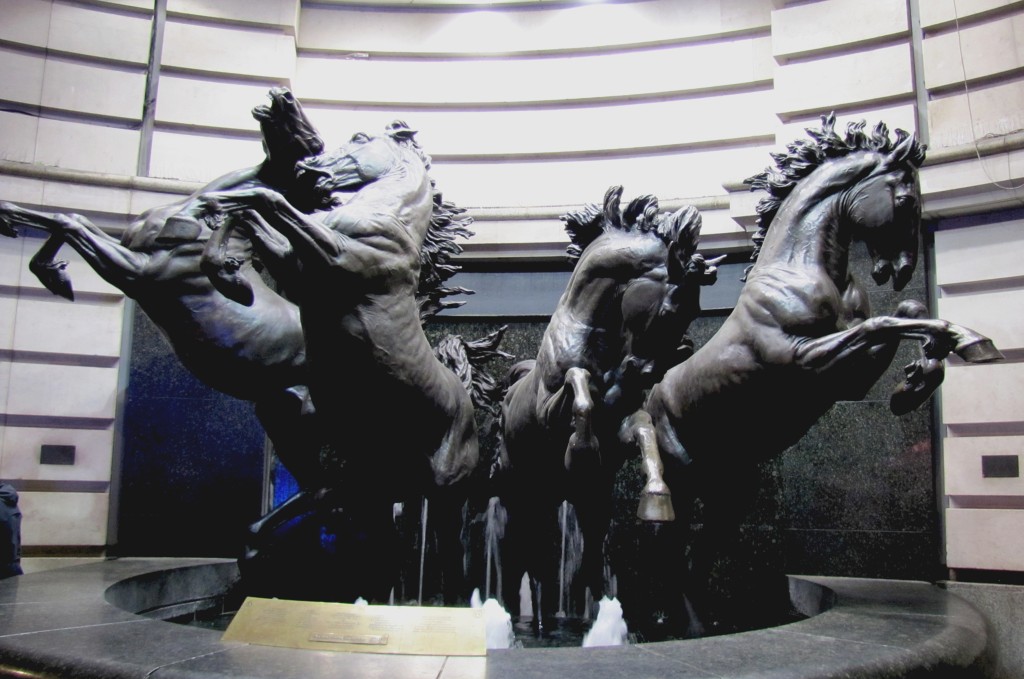 Then it was home and bed. And now, I'm heading off to Paddington station to catch a train to Swindon and a bus to Avebury to see the stone circle there.
Again. I may or may not have bought more DVDs of their performances. If I did, I probably had a good reason to do so. [↩]
By which I mean one actor playing multiple roles. [↩]