It was raining when I got up yesterday morning. And it rained as I hurried down to the tourist office where the tour bus was leaving at ten to seven. And it rained all the way to Cashel. Joseph, our driver, was awesome, keeping up a fun running commentary, peppered with singing songs1 and telling jokes and stories.
By the time we got off the bus near Cashel, the rain had stopped.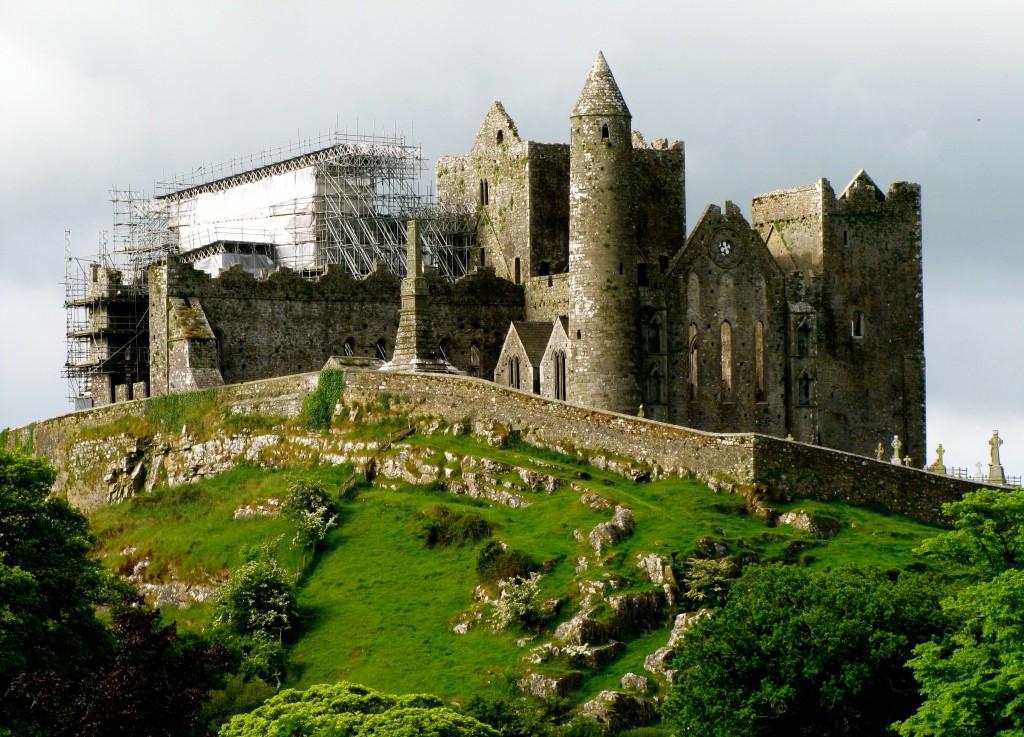 You can see that there's some restoration work being done on one section of the chapel, but the majority of the site was open. We didn't have time for a guided tour, but it was enough time to see pretty much everything there.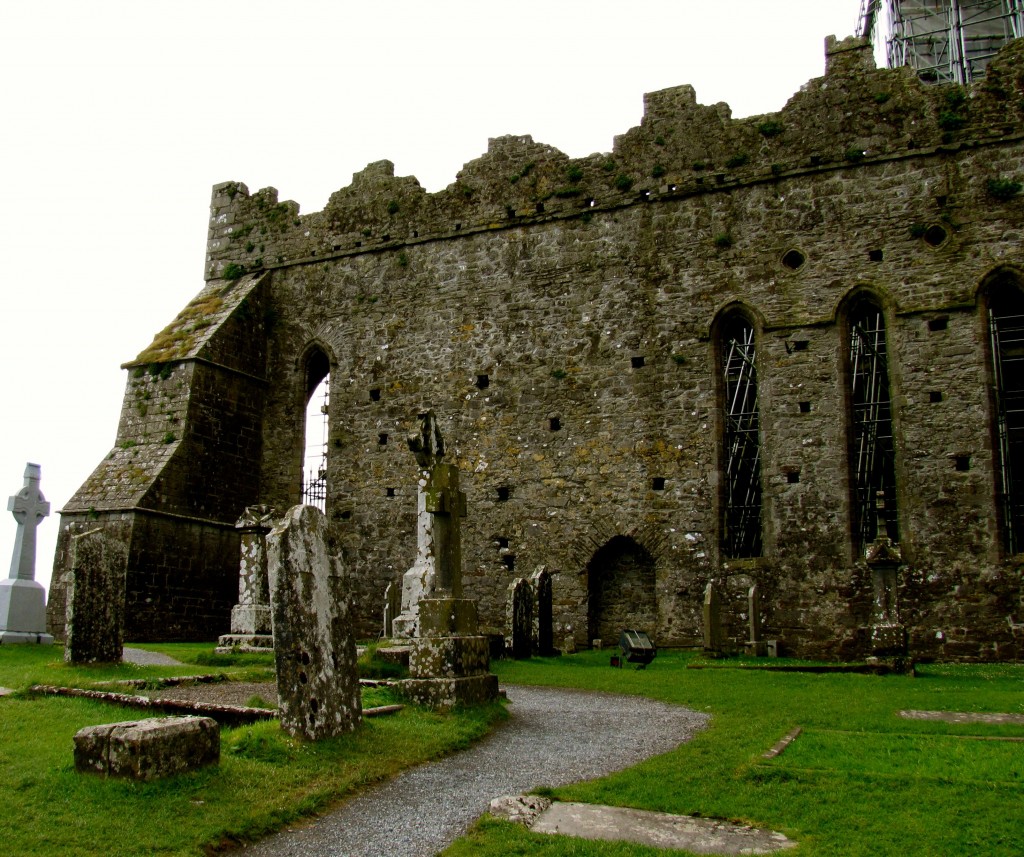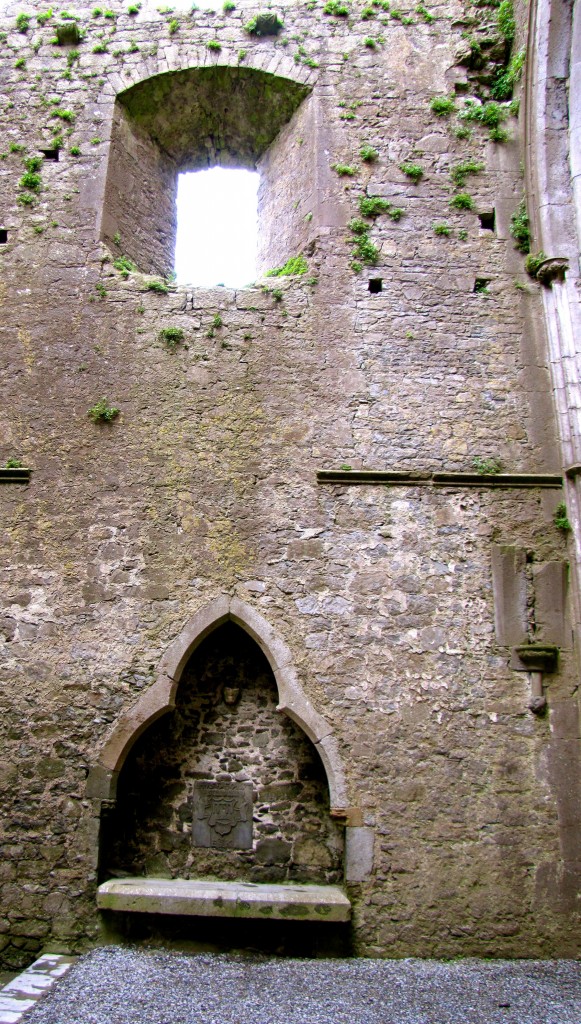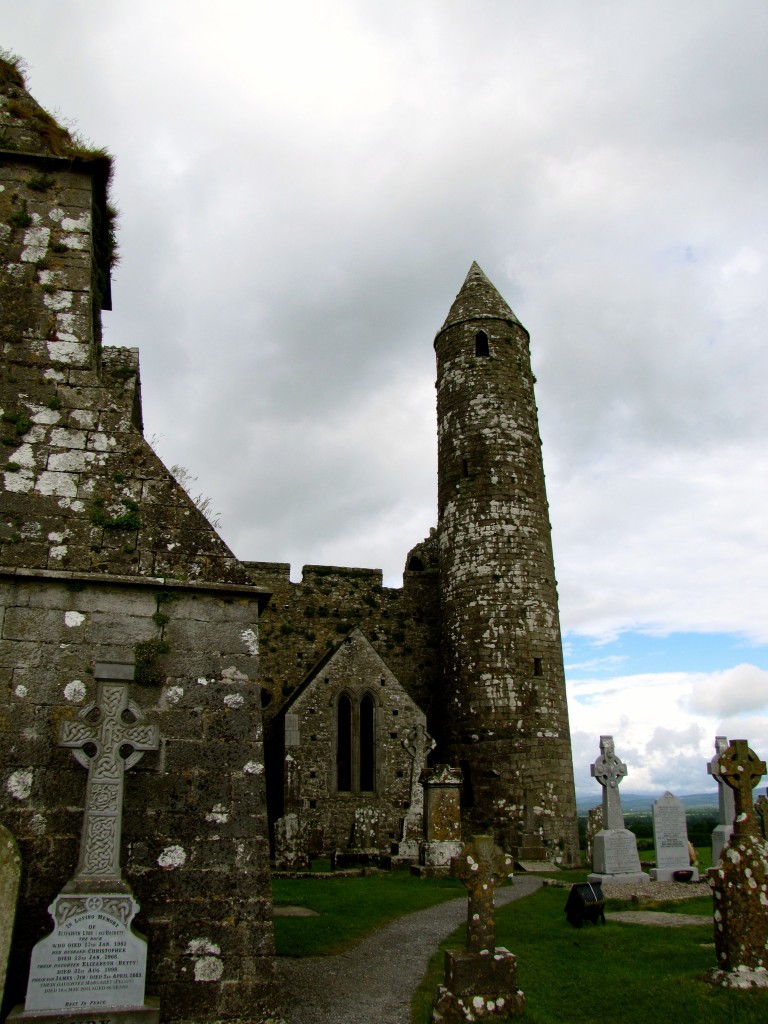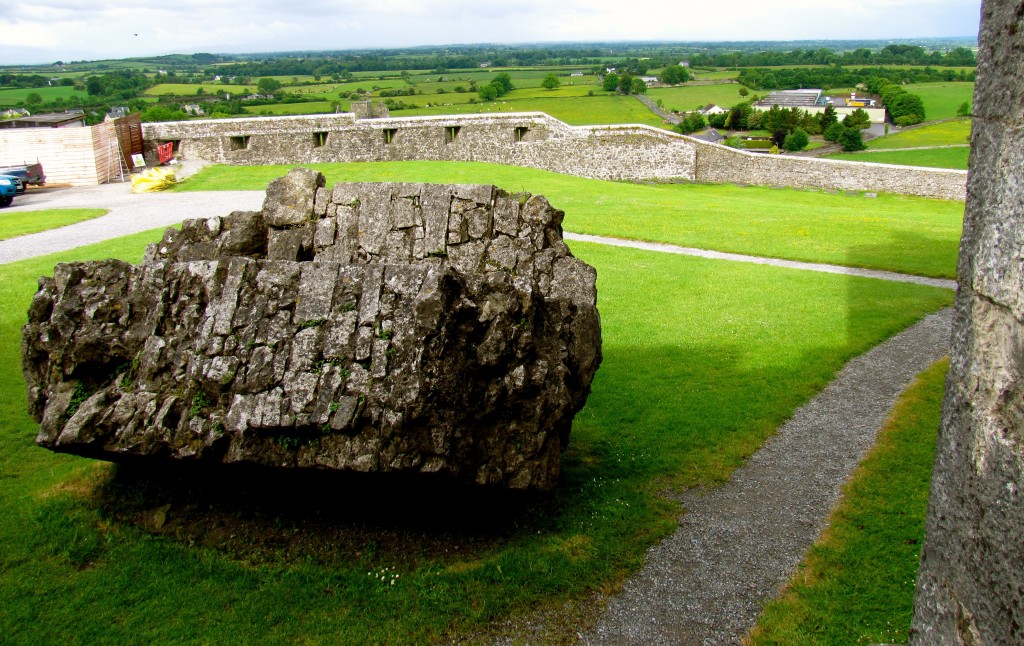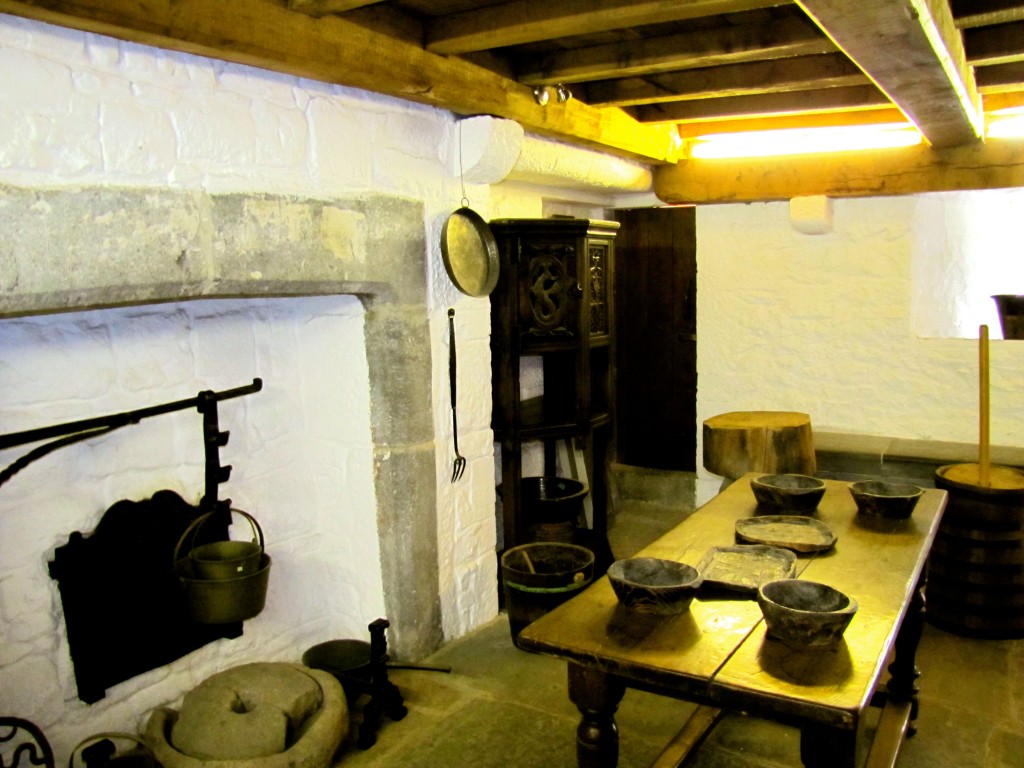 Then it was back on the bus and down to Blarney Castle. It was far more busy there than at Cashel, and much busier than the last time I visited. I had been trying to decide if I was going to climb to the top and kiss the stone again, but by the time I got to the castle, there was a line-up of about twenty people waiting just to get in to the castle, never mind waiting at the top to kiss the stone. I decided I didn't need to wait in that line, so I went to see other stuff on the grounds.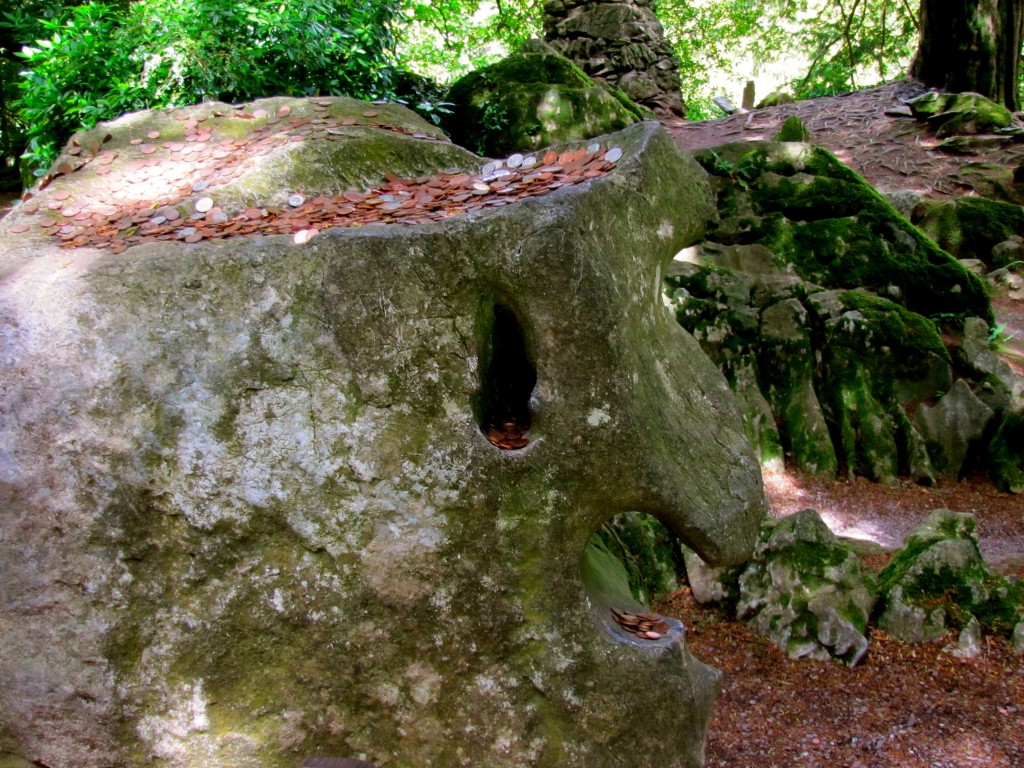 After Blarney2, we headed back towards Cork City.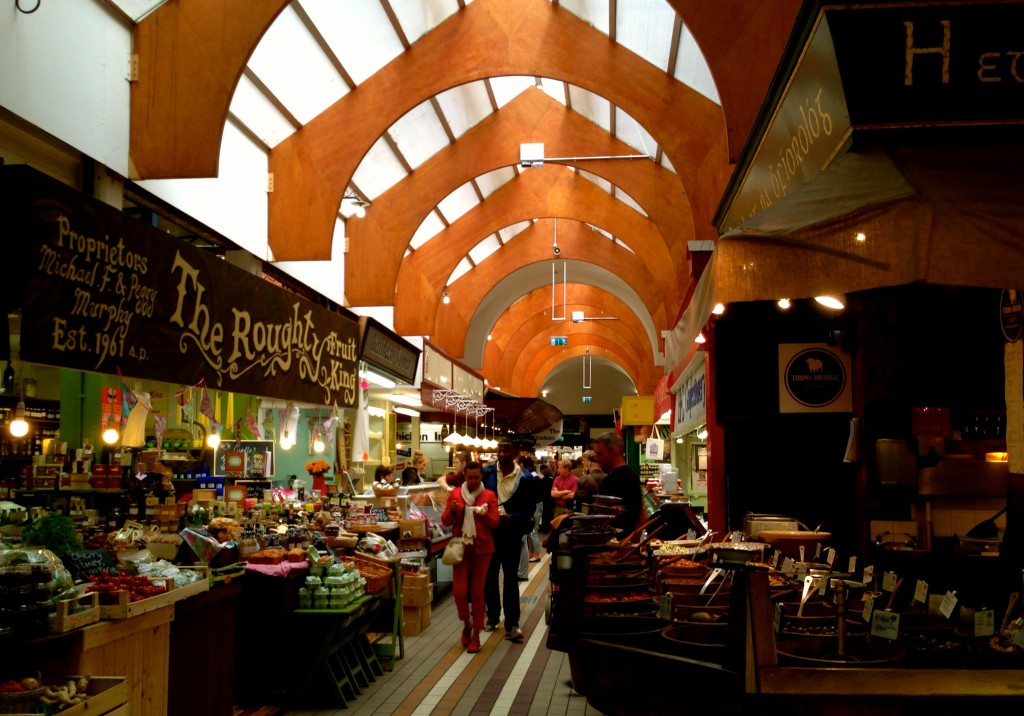 This was the point where I got a call from my brother and we arranged a meeting place in Dublin to go do some sightseeing together. That's what today's agenda is.
And then we were on the road back to Dublin. We had a brief rest stop in Cahir, where there was another castle. Because there are close to 3000 castles in Ireland, so you're never far from one.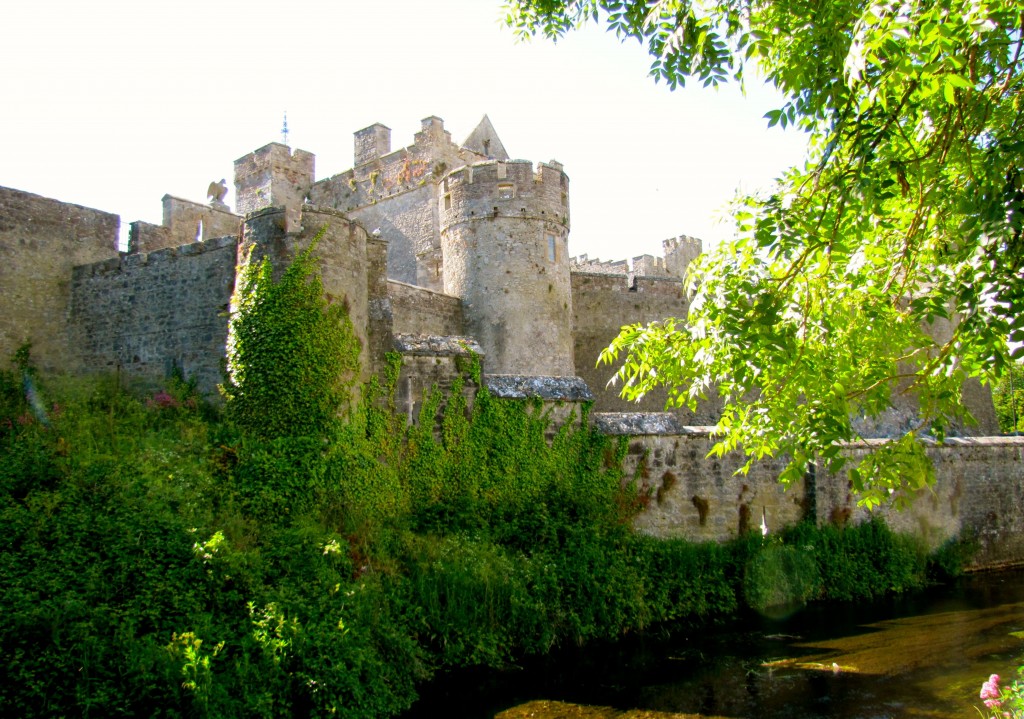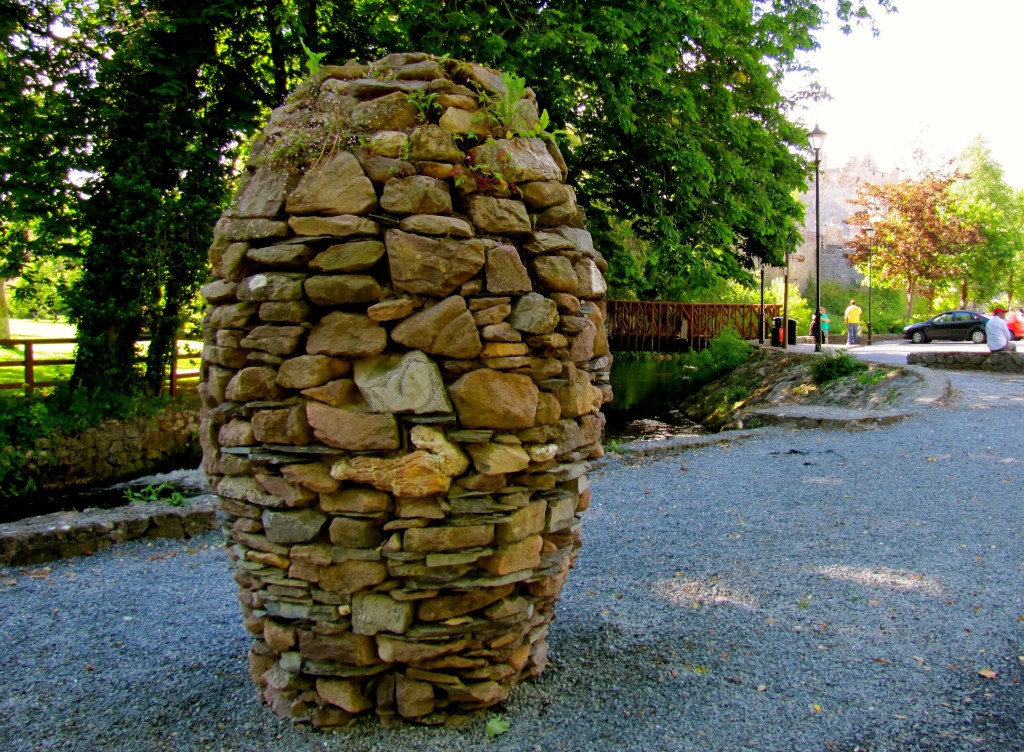 And then straight back to Dublin.
Now, time for breakfast, and then go meet Al, Daph, and the kids.
As he was carefully maneuvering the little tour bus through the narrow, windy streets around the tourist office, he started humming the theme from Raiders of the Lost Ark. [↩]
And a bit of an adventure trying to track down the seven people who didn't make it back to the bus at the appointed time. [↩]