I took today pretty easy. I arranged a taxi ride with Doolin Taxi to pick me up around ten, which would get me to my tour of the cave around eleven. So, I got to sleep in a little, and sit in the sun outside McGann's for a while waiting for the taxi.
I had a nice chat with a couple of other gentlemen staying here at the pub. They were both  very friendly and welcoming. One of them was the fellow who played harmonica at last night's session, and he explained to me that he and his son, through extensive research, had recovered John Wilkins's secret technique of perpetual motion. He had the whole thing worked out, he says, he only needs to build it.
The cab that showed up was driven by Tony McGann, former owner of McGann's Pub, and I got a real taste of rural Ireland, as he stopped to talk to everyone, gossip with everyone, and generally just work his way through the social niceties with everyone we met. Not that I'm complaining – far from it, it was awesome. As I say, it was a real taste of authentic rural Irish life.
The drive out to Doolin Cave was fun and entertaining, the conversation with Tony was fascinating, and I enjoyed it immensely. He dropped me off, gave me his card, and said that I could pay him when he came to pick me up.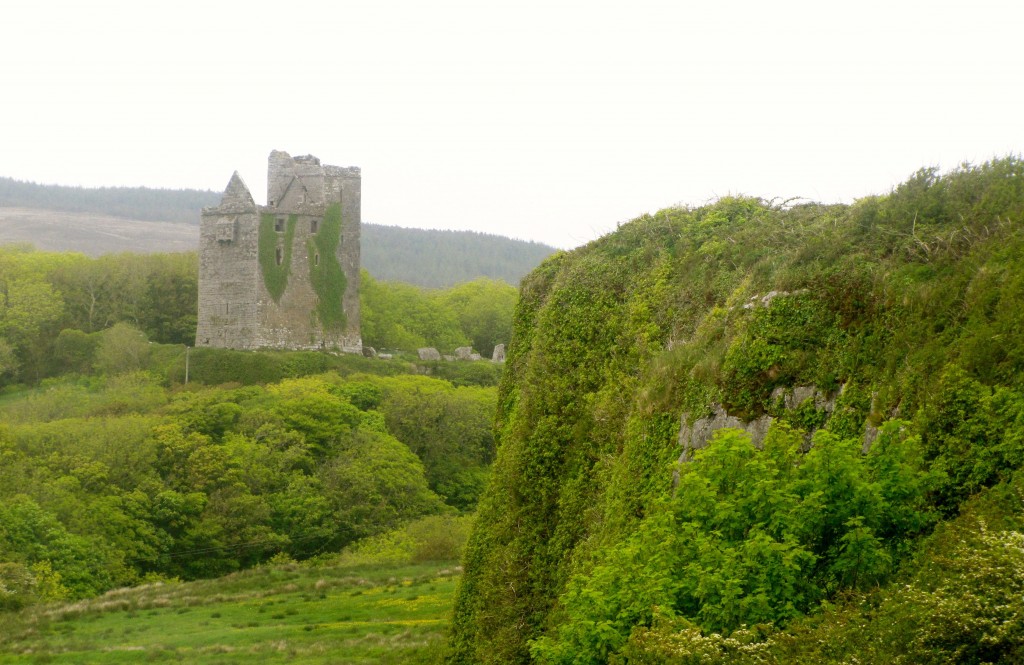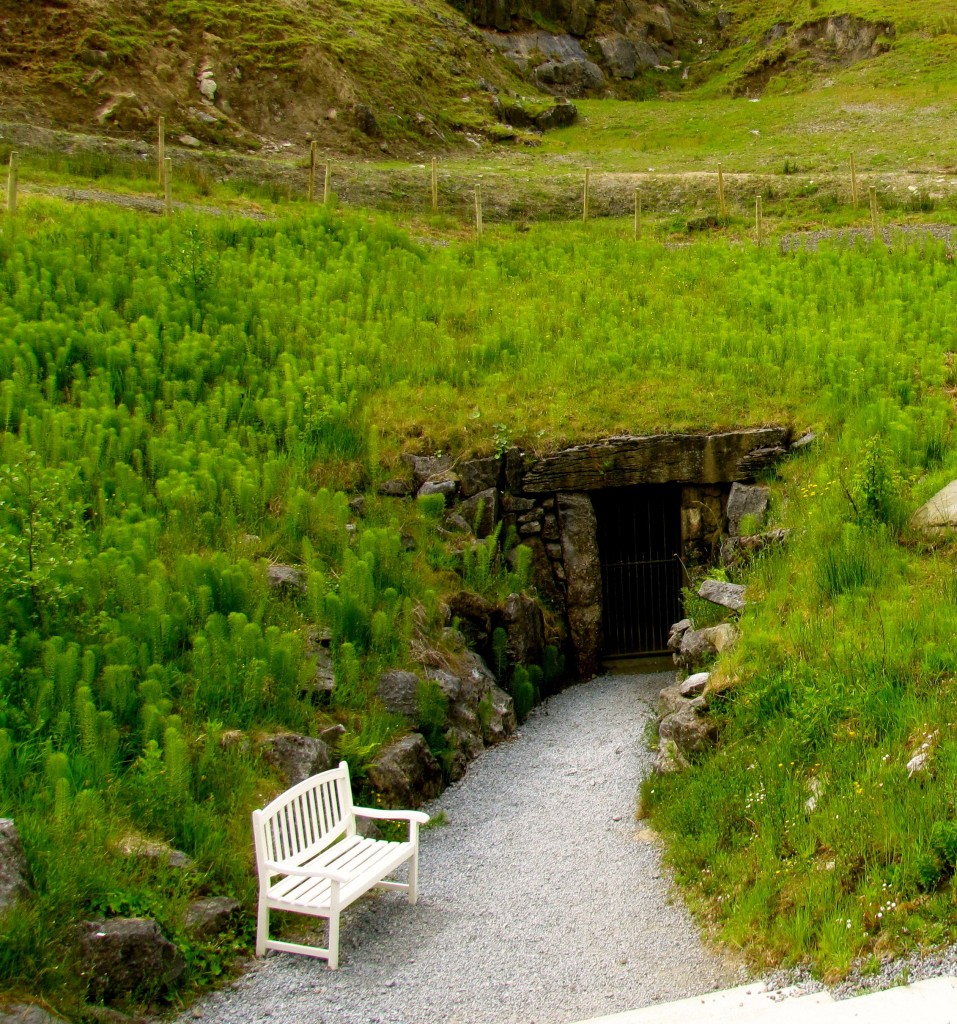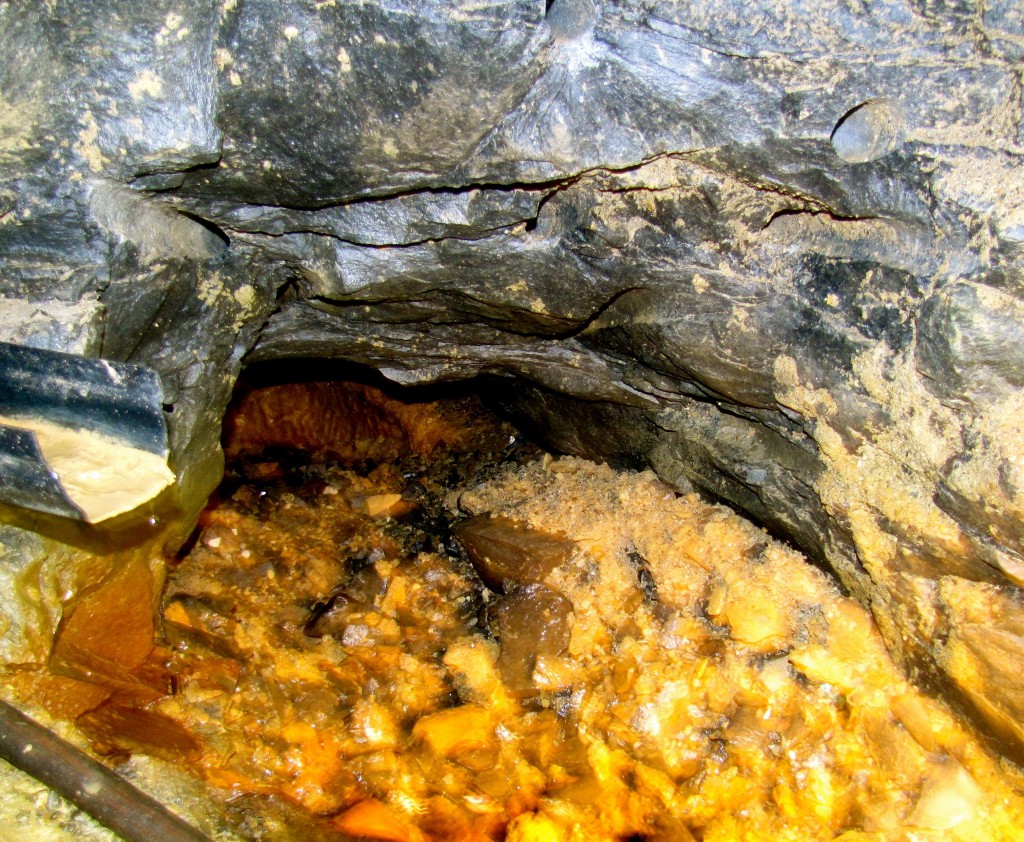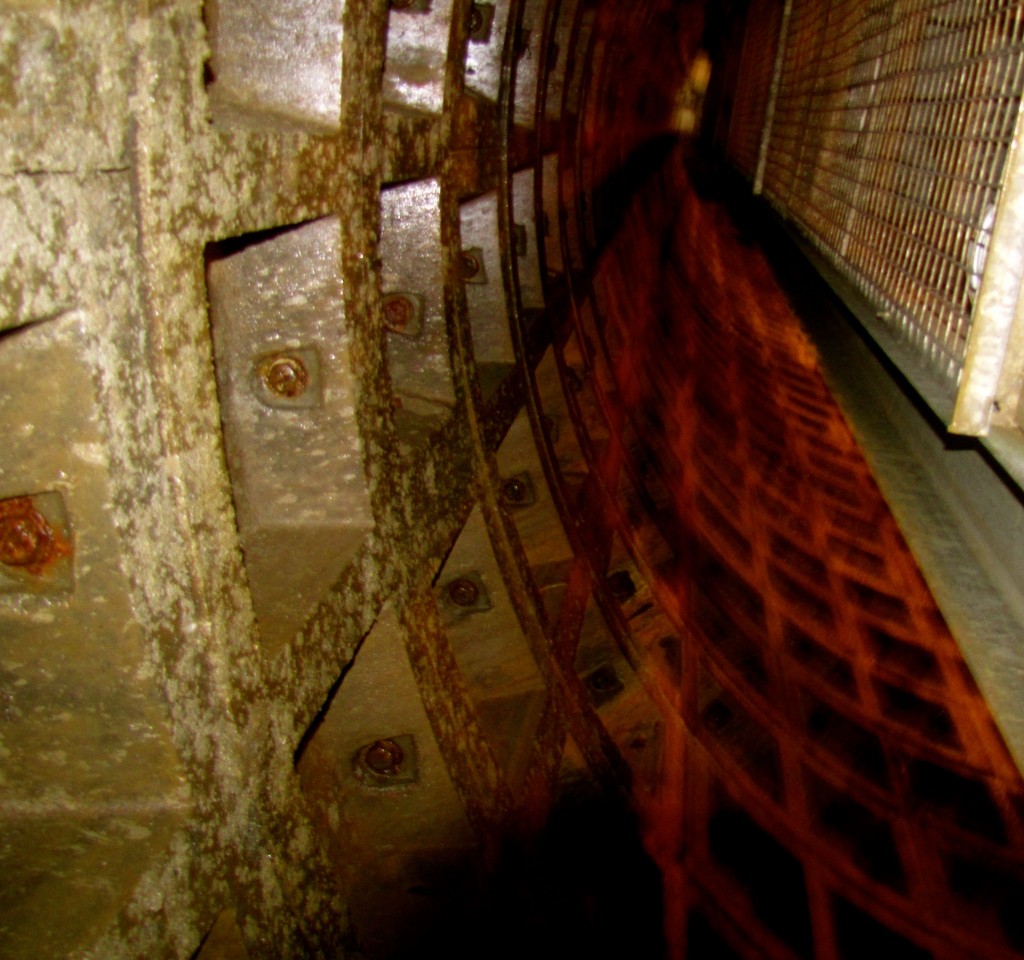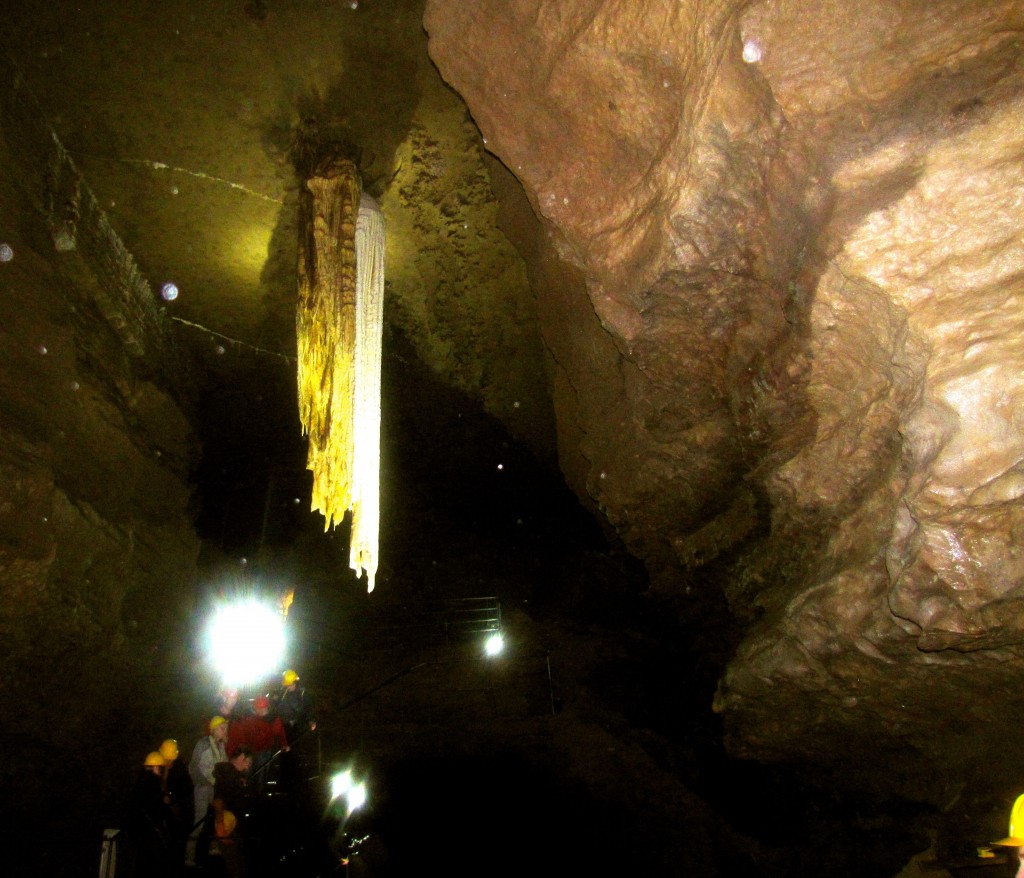 This cave is obviously a lot smaller than Marble Arch Caves, and not as developed, but that stalactite is something to see. We all had to wear hardhats, and the ceilings were so low that even someone as short as me had to bend over through long stretches of the cave. Gotta say, the fourth or fifth time I scraped my hardhat against the ceiling, I was really glad to have it.
I don't know why I never think about how much of a climb it is to get out of these caves. 152 steps at Marble Arch, 125 here at Doolin Cave, and they are always steep and usually slippery. By the time I get to the top, I'm wiped out.
So, I took a bit of a rest in the cafe there, and had a nice chicken panini, then took a walk along the nature trail. It gave me some nice views of the castle, and had some nice stone gardens along the way.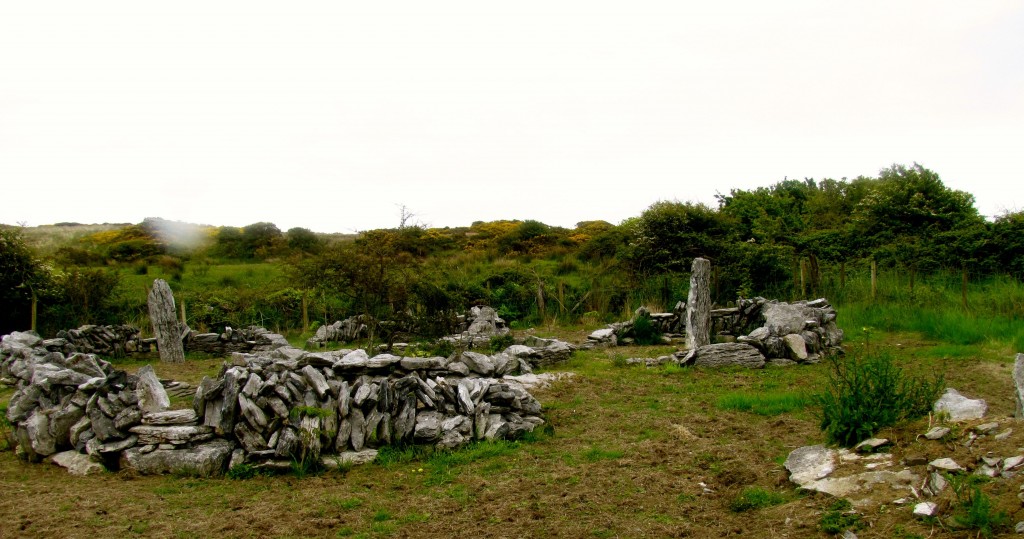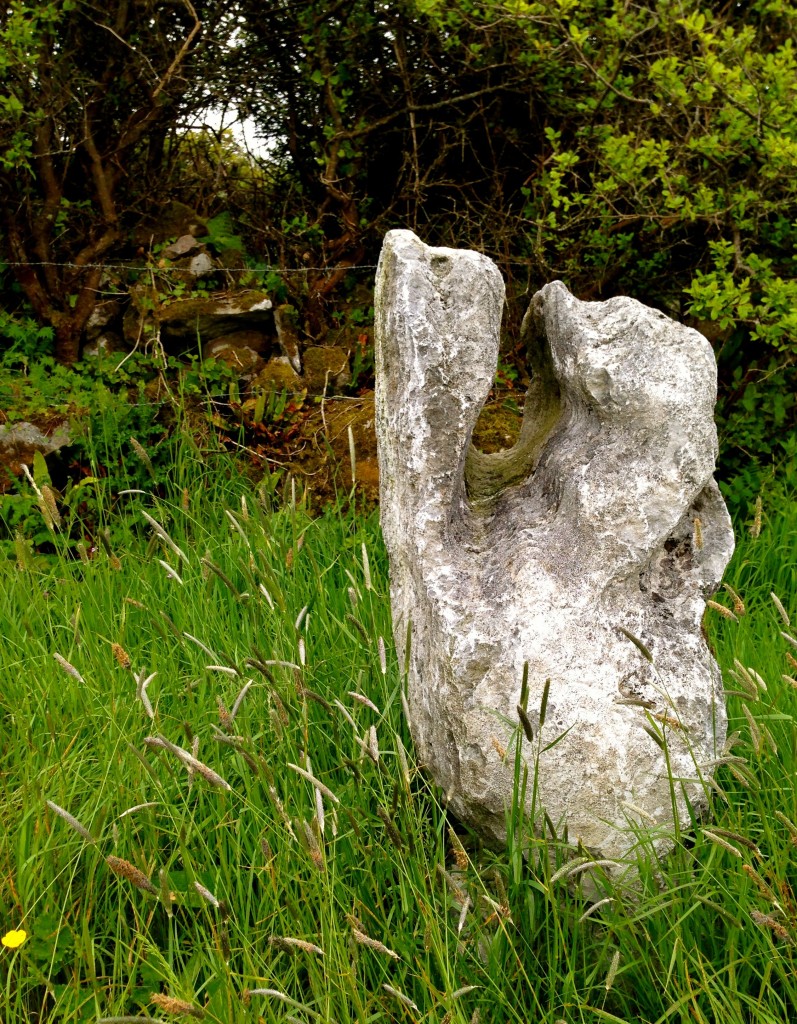 So, after the walk, I called for Tony to come and pick me up. It was another good ride, and Tony gave me some good advice for my cliff walk tomorrow. He explained how long the walk is, and how rough it can be, so he advised me to rethink going with the tour, and just follow the trail on my own, turning back when I'm tired. That's what I think I'm going to do.
Tonight, though, I'm going back down to the pub for dinner and music.