Have to say, Oban was fun, even though I didn't get to see Fingal's Cave. The Old Manse was delightful, and Simon and Anna were fantastic. They really went out of their way to make everyone feel welcome, and to encourage breakfast conversations amongst their guests. I was sad that I only had two nights there.
The train ride back to Edinburgh was in brighter weather, so I got a better look at the very striking scenery on the trip. Honestly, a lot of the terrain was right out of story books. Absolutely gorgeous.
I have to say, though, that the Edinburgh train station was the most perplexing I'd been in. I wound up leaving the station through the wrong exit, and my phone directions were kind of messed up. I wound up having to climb up through a steep but interesting alley called Fleshmarket Close.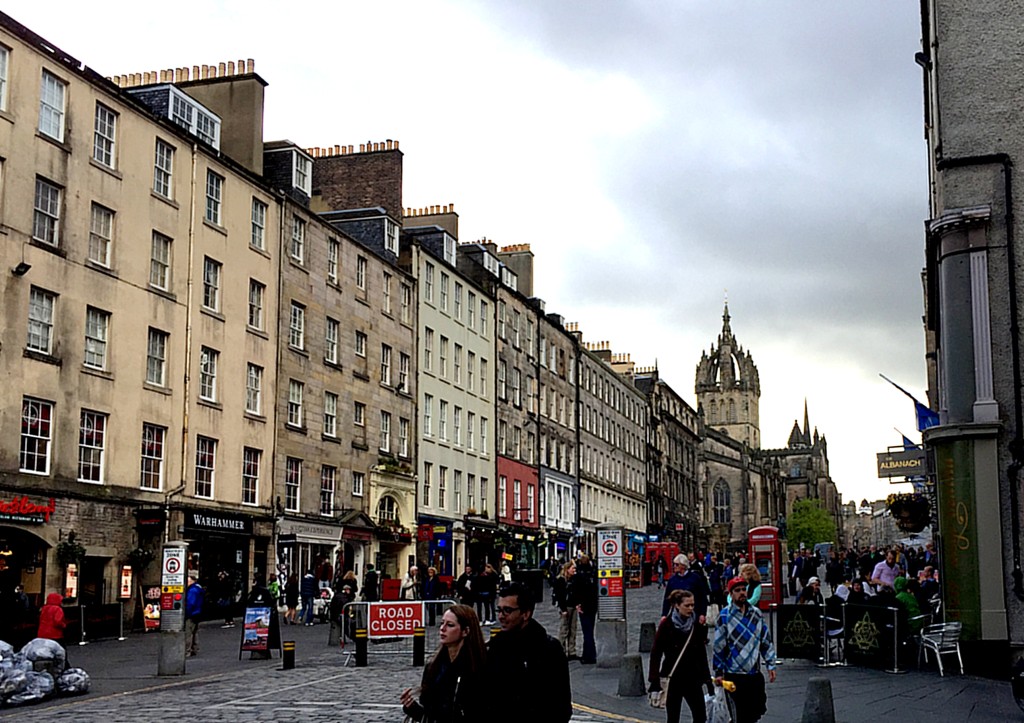 It rained off and on for my walk to the hotel, including when I had to walk down a slick flagstone street. It was so steep, it actually had a handrail.
But I made it. Tomorrow, I go on the city sightseeing bus, and I'll start actually seeing the city.