Tonight I went on the Ghost Bus tour of Dublin. This is kind of cheesy and touristy, but it's also loads of fun. Nick, the guide, was awesome, dressing first in a black cloak to talk about Bram Stoker and Dracula, then in a bloodstained lab coat to talk about body snatching, grave robbing, and the… eccentricities of one of the surgeons.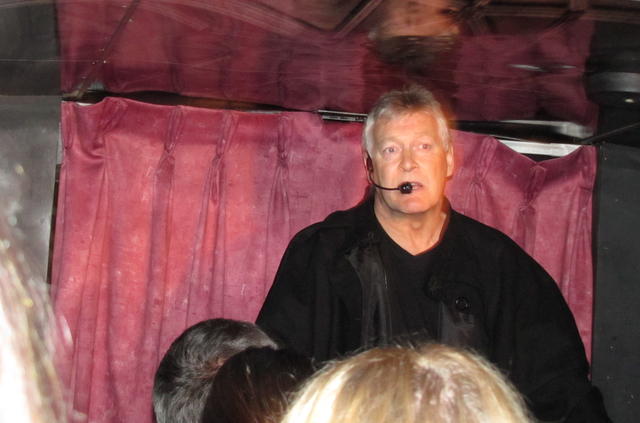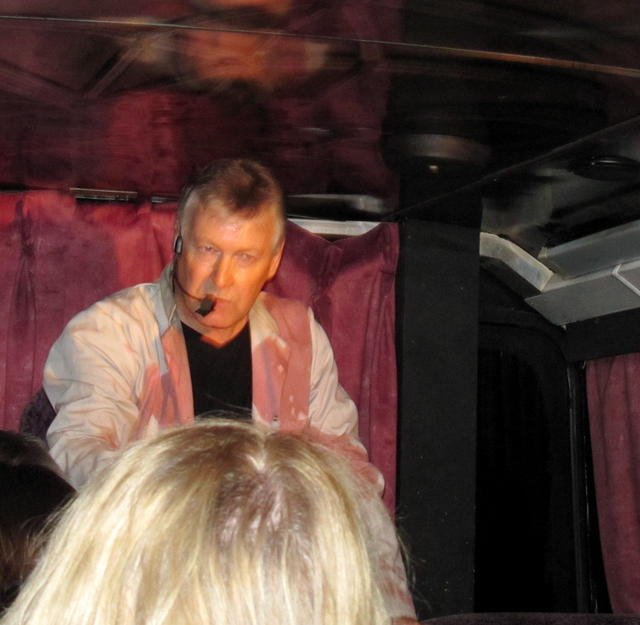 I have to say, he got into it, and it was wonderful. He also pulled out some cheap startles to make people jump, which were great.
As the bus drove through the city, we stopped at various buildings to hear about their ghosts, and that was good, but the highlights were the two times we got off the bus.
First, we went to St. Kevin's Cemetery, where we heard some more ghost stories1, and then he gave a demonstration of the bodysnatching technique used by one of the most famous and successful resurrection men.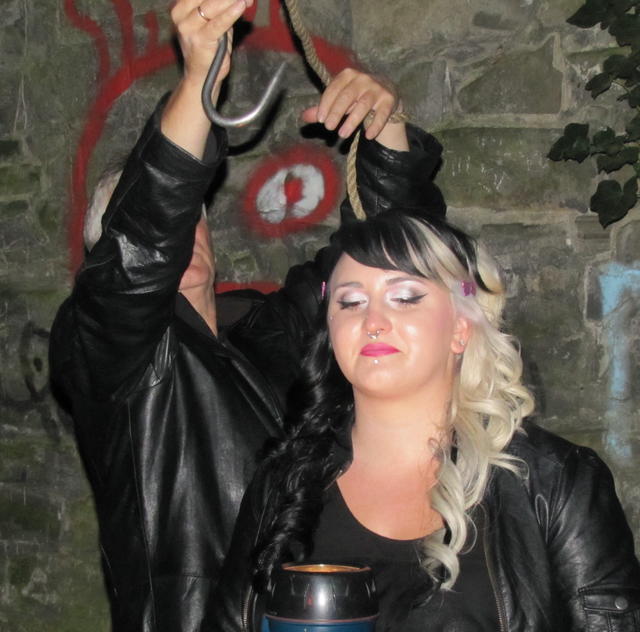 We were left to wander the graveyard for a bit once he got our imaginations revving, then it was back on the bus for another trip and a discussion of being buried alive.
The next stop was the same gate on Cook Street I had visited earlier in the day. It's much more sinister at night.
Beyond the gate, in the dark, is what we were told was the Haunted Stair. This is where the best ghost stories of the night came out, as we were standing in the dark by a medieval stairway beside a sinister-looking church.
The stories he told us there are ones that I'm keeping to myself, in order to use in the Feints & Gambits game I'm running. But they were great. As a teaser for my players, here's one last picture.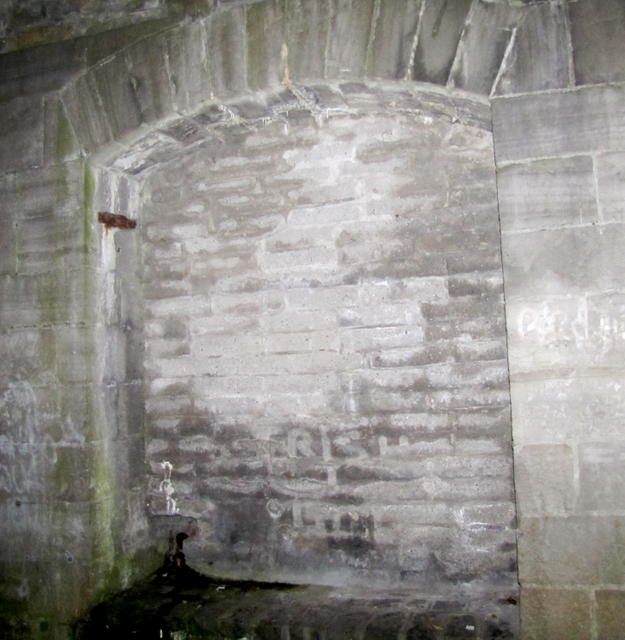 And Nick is a master of telling them. He's got the right mix of reluctant belief and skepticism and unwillingness to talk that makes them all the more convincing. [↩]